It has been some time since Google has released the latest version of Android, i.e., Android Oreo and now the Android Oreo 8.0 update now rolling out to popular smartphones such as the Xperia XZ Premium. All the current, as well as the upcoming flagships of various OEMs for sure, will get the latest delight from the house of Google.
In today's article, we'll be specifically talking about Huawei, which is not very well-known for updates. But still, they try their level best to give the newest version of their premium handsets as well some of the budget devices as well, but they are comparatively slow in providing updates to their users.
The latest flagship smartphones from Huawei, that is the recently launched Mate 10 and the Mate 10 Pro come with Android Oreo 8.0 out of the box, which is a good sign that company is working on launching upcoming devices with the latest version of Android. along with providing updates to the older ones as the company has recently confirmed the Android Oreo update for Huawei Mate 9 series and Huawei P10 series.
Speaking of slow updates if you ask why Huawei is late to the update party? The answer shall be the OEMs heavily skinned UI, which some people also like to call as bloatware, that OEMs integrate into your devices on top of vanilla Android. Huawei has their EMUI which is a very customizable and user intuitive skin, but it is heavily modified by Huawei which results in slower updates.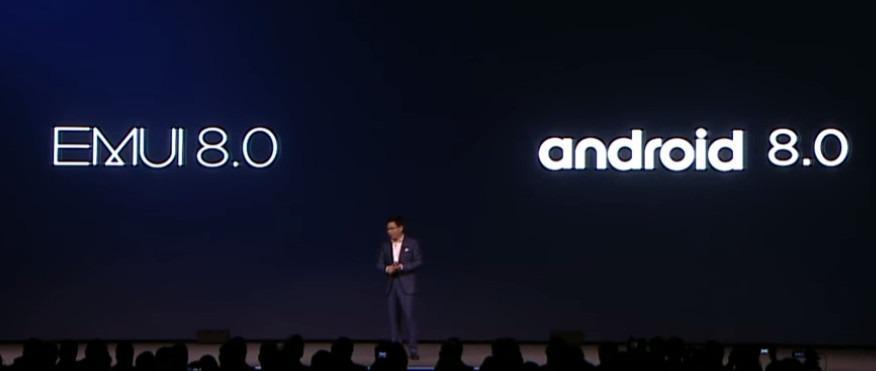 The Chinese Telecom-giant also claims that it uses machine learning techniques, which ensures; that the device will learn smooth as it was on the first day of purchase. So, things like this take time for OEMs to push the latest Android updates, especially a new version like we have here in the face of Android Oreo. Huawei has claimed that its Mate 10 devices will retain more than 80% overall performance even after 18 months of use.
The latest version of Android comes with a plethora of new features such as picture-in-picture support, notification dots, fully redesigned emojis (including over 60 new ones added recently), Google Play Protect built-in, limits to background overuse of battery by apps, faster boot speeds, and support for Android Instant Apps.
Also, you can check the latest Wallpapers, Ringtones, etc. of Android Oreo 8.0.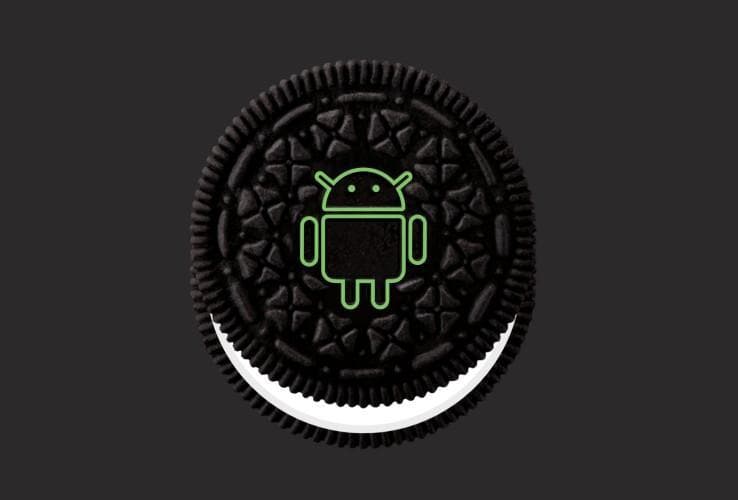 Some quick heads-up on whats new in this latest version of Android 8.0 Oreo:
Improved customized notifications
More control over background running apps
Several new keyboard features
Improved adaptive icons
Better cache handling
Several new gestures
Seamless updates
New Emojis
We have excluded the Nexus 6P as it's a Google Nexus device and has already received the Android 8.0 and even the Android 8.1 update. Meanwhile here's the list of all phones from Huawei and honor, this mainly includes the Flagship and upper mid-range devices, but there's also a chance that the company could also update their budget devices as well if they're received well.
While the Honor 8 wasn't expected to get the Android Oreo update originally, a Weibo posts state that the device will get the update. However, the source cannot be verified yet, and it's advisable to take this piece of information with a pinch of salt.
Now the company has started to release the latest Oreo update for some of its devices; recently the Huawei released the Android Oreo update for the P10 and P10 Plus smartphone and the popular Huawei Mate 9, Honor 9 and V9 also got the Android Oreo update as expected. The company is also running Oreo beta program for the Honor 8 as well so the device will also receive the stable update shortly.
Huawei has proved itself when it comes to firmware updates by releasing the Android Oreo update for some Huawei smartphones and the remaining which phones which are expected to get the update will shortly get the update.
Huawei and Honor devices expected to get the Android Oreo update
Huawei P10( VTR-L09, VTRL29, VTR-AL00, VTR-TL00)
Honor 7X
Huawei Mate 10(Android Oreo out of the Box)
Huawei Mate 10 Pro(Android Oreo out of the Box)
Huawei Mate 10 Porsche Edition(Android Oreo out of the Box)
Huawei Mate 10 Lite
Honor 6C Pro(JM AL00/AL10- JMM TL00/TL10)
Huawei Mate 9
Huawei Mate 9 Pro
Huawei P9
Huawei P9 Lite Mini
Honor 6x (Highly Possible)
Huawei P10 lite (Lx1, Lx2, Lx3)
Huawei Honor 9(AL00, AL10, TL10)
Huawei P8 Lite 2017 [Huawei P9 Lite (2017), Huawei Honor 8 Lite, Huawei Nova Lite, Huawei GR3 (2017)]
Huawei Nova 2(PIC-AL00)
Huawei Nova 2 Plus(BAC-AL00)
Huawei Honor 8 Pro
Huawei P10 Plus
Huawei Mate 9 Porsche Design
Here are the Huawei Devices which
won't

receive Android Oreo 8.0 update
Huawei Honor 8 (Updated: Honor 8 won't get Android Oreo 8.0)
Huawei Honor 5A
Huawei Honor 5c
Huawei Y3II
Huawei Y5II
Huawei Mate 8 (Controversial, May get)
Huawei Y6
Huawei Honor 7
Huawei Y3( L02/03/L22/L23 U00)
Huawei Y7
Huawei Y6
Huawei Y5
Most of these Huawei phones are not sold in the US except the Mate 9, as it is the only phone listed for sale by the company's U.S. site, we'll update this list as soon as we learn more about company's upgrade plans in the coming weeks and looking at the speed at which the company is updating its smartphones to the latest version of Android, Huawei users can expect the update shortly.