Huawei has been making quite a buzz recently thanks to the amazing Huawei P30 Pro. Huawei P30 Pro is being loved by tech enthusiasts around the world thanks to its fantastic camera and zoom capabilities. Huawei also officially revealed the EMUI 9.1 at the launch event for Huawei P30 Pro. Huawei devices have been getting better year after year, but one downside of these phones have been the Huawei's custom user interface that is the EMUI. We haven't seen any major changes to the EMUI over the years, yeah the company has introduced the AI stuff in the EMUI, but it didn't have a significant impact.
With the EMUI 9.1, Huawei seems to be addressing all the shortcomings of the previous versions of EMUI 9.1. It is the most significant EMUI update yet and is based on Android Pie. Along with introducing cool new features, Huawei has also tried to increase the performance of the EMUI by reducing the added bloatware.  Huawei P30 series devices come with EMUI 9.1 out of the box, but the rest of the devices have been waiting anxiously on whether they'll be getting this update or not.
To clear out this confusion, we are here with the official list of Huawei and Honor devices that are eligible to get EMUI 9.1 Update. But before we take a look at these devices, Let's first take a quick look at the Top features of EMUI 9.1.
Huawei EMUI 9.1 Features
 GPU Turbo 3.0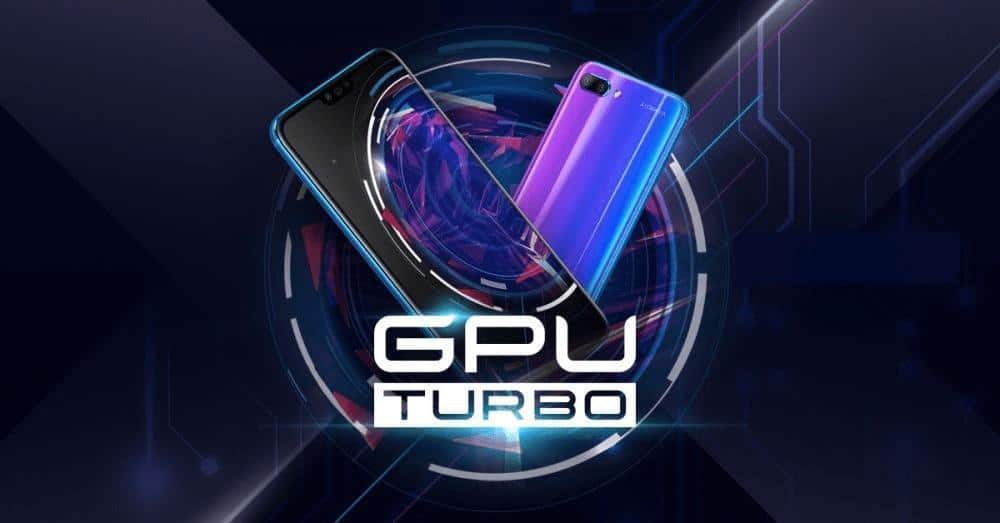 The highlight of the EMUI 9.1 is the GPU Turbo 3.0. In simple terms, GPU Turbo 3.0 is a feature which has been developed to enhance your gaming performance. The software will efficiently utilize the hardware to provide you with a smooth gaming experience and lower battery consumption.
All New EROFS file system
EMUI 9.1 comes with a new file system. The EROS (Extendable Read-Only File System) will drastically improve the read/write speeds on some Huawei devices. The random read speed is at least 20% higher than the current file system.
OneHop
OneHop is a cool new addition to EMUI. With OneHop you will be able to share pictures and other media between your smartphone and PC with just a click. The OneHop feature lets users copy and paste data between devices. Also, for all the gamers out there now you can record 60-seconds of gameplay by just shaking and touching the phone to your computer.
Huawei voice assistant
Smartphone companies are following a trend of launching phones with their Voice Assistants. Samsung started this trend by introducing Bixby, and now Huawei seems to be joining in as well. With EMUI 9.1 there is a new voice assistant which can be activated by holding the power button for 1 second.
Some other Huawei EMUI 9.1 Features
Phone Clone
AR Measurement
One Touch
Car key
VLOG
Reading about these features must have made you excited about EMUI 9.1. So without any further ado, let's check the List of Huawei and Honor devices that will be getting the EMUI 9.1 official update.
List of Huawei devices getting EMUI 9.1
Huawei P30 Lite / Nova 4e
Huawei P20 Pro / P20 Lite (Nove 3e)
Huawei Mate RS Porsche Design
Huawei Mate 20 / Mate 20 Pro
Huawei Mate 20 X / Mate 20 RS Porsche Design
Huawei Mate 20 Lite
Huawei Mate 10 / Mate 10 Pro
Huawei Mate 10 Porsche Design / Mate RS Porsche Design
Huawei Mate 9 / Mate 9 Pro / Mate 9 Porsche Design
Huawei P10
Huawei P10 Plus
Huawei Nova 3 / 3i
Huawei Nova 4
Huawei Nova 2s
Huawei Y9 2019
Huawei Maimang 7
Huawei Enjoy 9 Plus / 9S / 9e
Huawei Enjoy 8 Plus
Huawei Enjoy Max
Huawei Enjoy 7S
Huawei MediaPad M5 Tablet 10.1
Huawei MediaPad M5 Tablet 8.0
Huawei MediaPad M5 Tablet 8.4
Huawei MediaPad M5 Pro Tablet 10.8
Huawei MediaPad Tablet 5T 10.1
List of devices getting Honor EMUI 9.1
Honor 10 Youth Edition
Honor View 10 (V10)
Honor 9 / 9N
Honor V9
Honor View 20 (V20)
Honor 20i
Honor 8A
Honor Note 10
List of Huawei Devices not getting EMUI 9.1 Update
Huawei P9
Huawei P9 Plus
Huawei P9 Lite
Huawei Mate 8
Huawei G7 Plus
Huawei Y6 Pro
Huawei Y6
Huawei Enjoy 6
Huawei Enjoy 6S
Huawei Enjoy 5S
Huawei Y5
Huawei Y3
Huawei Y7
Huawei Y7 Prime
List of Honor devices not getting the EMUI 9.1 Update
Honor 7S
Honor 7A
Honor 7C
Honor 6A Pro
Honor 8 Pro
Honor 6X
Honor Magic
Honor Pad 2