It is not wrong in technology if we say every second day, a new smartphone gets launched. New smartphones like Mi MIX 2, Galaxy Note 8, iPhone X, and much more come with blazing-fast processors and modern technology. The essential features that come into everyday use for most smartphone users are the camera and music.
Every smartphone manufacturer provides its custom Music player on the phone to enjoy your favorite tracks. Still, sometimes those pre-installed players don't offer much liberty to the user, and to solve it, one has to download a third part of the music app. In today's article, we are here on the list of Best Music Player Apps you can download on your Android device.
Best Music Players for Android
Music Player by Leopard V7
It is one of the most popular Music Player app available on the play store. It is downloaded more than 9 Lakh times and has received an overall rating of 4.5. With this music player, you will not face any problem finding your music as it also shows the tracks available in folders. It is highly customizable as you can apply multiple skins whenever you get bored of it. It also proved users with shake the device to change the music, and it almost supports all major music formats. It also offers a well-designed Equalizer with more than 22 presets. It is available for Free on Play Store.
Black Player Music Player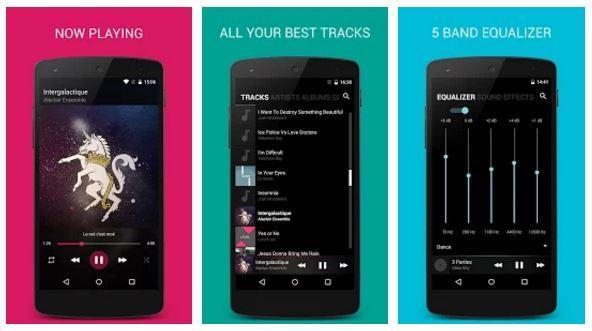 It is the second player on our list, it offers a cool minimal design, and at the same time, you do not have to compromise on any terms. It supports all standard music formats and has received a reputable rating of 4.5 on Play Store. It offers premium features like Equalizer, Bass Boost, and 3D Virtualizer.
You can thoroughly edit the details about the track, and it is very customizable. You can change themes, fonts, and colors. It also comes with a sleep timer feature, which is limited to some music apps. It supports gapless playback and also supports crossfading as the track ends. You can download it from Play Store for Free.
Music Player by mytechnosound
It is the third and one of the best music players on our list; it has received a reputable rating of 4.4 on Play Store. Like other audio players, this one also supports all major music formats, which means there is no need to worry about files. It has a direct forward material design, which looks cool, and along with that, it offers inbuilt features like 3D effect and Bass effect. It can be customized by changing color schemes. It also has the feature to play or pause any track by just shaking the device. It is available for Free on Play Store though there are some demerits of it as well. It often shows ads, which sometimes irritates the user.
Bass Booster & EQ Music Player
This particular application is very well known for its sound enhancement capabilities. It has a very well designed equalizer which offers a great Bass experience; it also offers some presets like Pop, Rock, Heavy, Classic, Dance, Normal, etc. The support for all major music formats is available. The widget for the music player is also available. Asleep timer setting is available on this music player. A great rating of 4.6 is available for this app.
Pi Music Player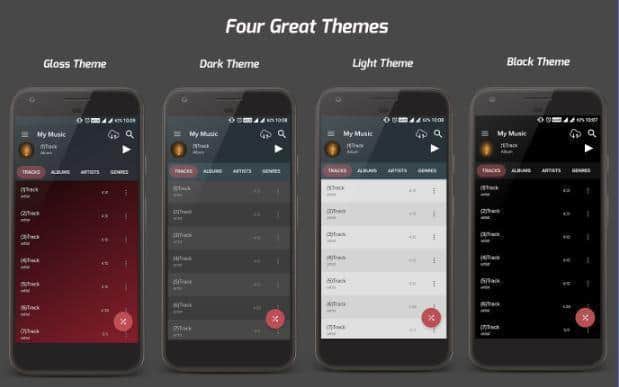 The last music app we have selected for our list; has some unique features, which we will discuss below. It is beautifully made and also has a materialistic design. The crisp and clean layout is easy to understand for anyone. Its built-in equalizer is excellent. Finding music in this player is easy as you can view all folders and files through it. The ringtone cutter feature is pre-embedded in it, which lets you crop any song and make it your ringtone. A unique feature called Pi Power Share lets you share music, folders, tracks, etc., securely. It has received a good rating of 4.8 and also offer pre-installed themes.
If you find this helpful, then stay tuned for more articles like this.