After the announcement of Sony Xperia's new smartphone lineup another mysterious Xperia device has passed through the FCC, codenamed PY7-89807R. According to the FCC ID it could be Xperia R.
Sony Mobile is preparing a new line of Xperia smartphone, one that's codenamed Kugo and it has just been certified by the FCC.  Recently more Sony devices have seen passing through the FCC codenamed PY7-29752M and PY7-93041M. It is also suggested by recent rumors that Sony can introduce a lot of new devices at the IFA 2016 event.
Update: Another Sony device model number PY7-96946K has passed through the FCC. It seems like all of them are HighEnd devices because they all support GSM/WCDMA/LTE Phone with BT, DTS/UNII a/b/g/n/ac(2.4 and 5 GHz) & NFC. Now we have 5 Sony's upcoming high-end devices.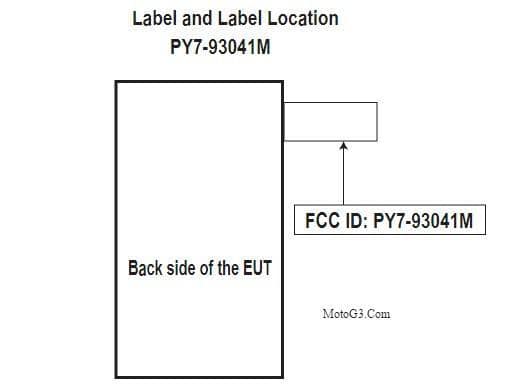 Sony Xperia XR code number (F8331) has been also leaked recently on some benchmarking websites. The device may feature a 5.3-inch Full HD display, a 23-megapixel rear-facing camera as well as a Snapdragon 820 and 3GB of RAM, alongside with a fingerprint sensor. However most of the things are still in rumor stage but, We can assume via the invite that Sony is preparing to launch a large number of devices including a smartwatch, VR headsets, and budget smartphones.
the company, on the other hand, is also planning to launch its Playstation 4 Neo at an event on September 7th in New York. As per the report, this gaming console will come with upgraded graphic processor, faster CPU and also supports 4K contents.
Further, the so-called PS4 Neo is expected to come with a faster clock speed 2.1 GHz and have faster GDDR5 memory. Additionally, it is said to come with an 8GB GDDR5 memory with a higher bandwidth of 218GB/s instead of 174GB/s.

According to Sony's Indian head, the company wants to focus more on developing countries like India, China, and Brazil. Which means Sony can also introduce some budget devices. Sony still has a good reputation in these countries but Chinese OEM's like Xiaomi, LeEco, and OnePlus is a big wall for Sony. Rapid introduction of new devices with the budget price tag can annihilate the sales. It could also be a counter move from sony for Motorola's Moto Z or upcoming Samsung Galaxy S8.