The time when the Samsung Note 7 was launched, Speculations about the Upcoming flagship Samsung Galaxy S8 from the house of Samsung started brewing in everyone's mind. And today with the help of certain rumors we are going to take a look at what the next Samsung Flagship will offer.
Update: Just recently a real world photo of Samsung Galaxy S8 leaked. In addition, the exposure of the photo also shows that this suspected Samsung Galaxy S8 smartphone will support on-screen fingerprint reader(fingerprint sensor built directly on the screen), due to the cancellation of the Home button, so the Galaxy S8 fingerprint recognition is put on the back?
Currently, there is no confirmation about the dual-camera setup. However, recent rumors suggest that only Plus variant will feature the dual camera setup.
Samsung Note 7 is arguably the best android device right now on the planet and so the expectations about the upcoming models that is the Samsung Galaxy S8 and Galaxy S8 Plus are going to be bigger than ever and Samsung also has planned enough to not disappoint their users by introducing Some major feature updates and best in class hardware for the upcoming flagships.
Samsung's Galaxy S and Note series have been the backbone of the Samsung mobiles and Samsung aren't going to play any cards wrong when it comes to the upcoming flagship of the S series. According to recent data Samsung Mobile's most of the profit comes from these 2 series.
The Samsung Galaxy S8 Plus is going to be the next entry in the Samsung's line of curved display phones, with the huge success of The Samsung Galaxy S7 edge, Samsung is all ready to dominate the phones market once again by providing some amazing features which will make good use of the curved screen of the Edge series. Samsung will do this because some users do not want to buy a curved display phone. Recently, the introduction of only curved Note 7 made fans a little bit disappointed.
Samsung Galaxy S8 Rumor Roundup
Rumour mill has already started buzzing about these upcoming beasts even though there is still a lot of time before their official release. The obvious rumors suggest that the new phones will have a faster and more efficient processor, best in class camera, enhanced and latest features, and several more under the hood changes to increase the user experience to a greater extent.
Samsung Galaxy S8 And Galaxy S8 Plus Specifications
With the help of compilation of recent leaks and rumors by an insider at Samsung Mobiles, we can have a look at what might the next Galaxy offer when it comes to features and specifications.
Rumored Specifications of Galaxy S8 Galaxy S8 Plus
| | |
| --- | --- |
| Specifications |  Samsung Galaxy S8 Specs |
| Battery/Charging | 3300 mAh with Samsung Smart Adapter (NonUS), Quick Charge 3.0 (US) and Wireless Charging (All) |
| Camera Features | Optical image stabilization, geo-tagging, facial recognition, HDR, auto laser focus, PDAF, Smart face recognition, Smart color balancer, 6 lens setup |
| Front Camera  | 8 Megapixels |
| Rear Camera  | 12 Megapixels May come with Dual camera setup (Depth sensor) |
| Colors | Black, blue, gold, and white |
| Features | Corning Gorilla Glass 5, 4G LTE, Bluetooth 5.0, fingerprint reader, Iris scanner |
| Memory | 32, 64 and 128 GB internal memory and expandable upto 256 GB via micro SD card |
| Operating System | Android 7.0 Nougat |
| Price | $899 |
| CPU | Qualcomm Snapdragon 835 (US), A new Exynos 8895 Chipset for Non-US variants |
| RAM | 4-6 GB of RAM |
| Release Date | 9 April 2017  |
| Screen Display | 5.2" 4K display with a 4096 x 2160 screen resolution, 5.5 Inches for the Edge Variant with Gorilla Glass 5 |
Samsung Galaxy S8 And Galaxy S8 Plus Design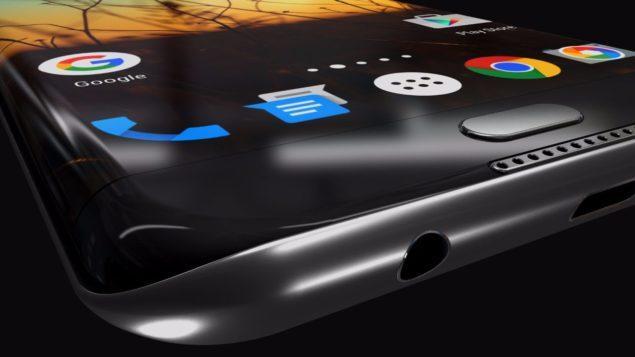 The Galaxy Note 7 is winning praises all over the globe for its Tough yet elegant built (Given The Title of Most beautiful Phone of 2016 By the Telegraph UK) and Mind blowing Specifications, The S pen is better than ever and is taking the Smartphone productivity to the next level. So it's Quite Obvious that Samsung will try to up its game when it comes to the Galaxy S8.
Galaxy S8 Camera
The camera is going to be the USP of the S8 with improved Lens setup, was leaked recently. Improved HDR, and more megapixels on the back and the front, it will surely make its way into the pockets of photography lovers. It is quite obvious that the phone will be unveiled with Android 7.0 and a new version of touch wiz running on top.
Samsung Galaxy S8 – Expected Features
It is no doubt that the Samsung Galaxy S8 and Samsung Galaxy S8 Plus are going to be feature packed phones, The main concern for Samsung here is to improve user functionality and Samsung is going to introduce several features which will help in increasing productivity while taking in care the security aspect and also enhancing the overall smartphone experience for user.
Features like IRIS scanner are likely to be introduced which will take the security to the next level, the phones will be water and dust resistant and several software features such as android pay with the integration of improved Samsung Pay.
The Samsung Galaxy S8 Plus will take benefits of its curved edges and features such as one touch notifications and news with Google Now integration can be expected. Also, several hand gestures will be packed onto the S8 Plus to increase overall productivity with the help of a curved screen.
Samsung Galaxy S8 And Galaxy S8 Plus DISPLAY
As we know that both the Samsung Galaxy S7 and S7 Edge featured a 2k Super AMOLED 5.1" and 5.5" displays respectively. Recently an independent study shows that 5.5 inches display size is the most demanded display size on smartphones. So it's expected that the Galaxy S8 will feature either a 4k 5.2" inch panel or a 5.5" inch screen, the new devices will be launched with a screen resolution of 2160* 3840, The Galaxy S8 Plus will likely be a phone with 5.5" Panel Along with curved edges.
The Screen will be richer in colors, will feature better pixel per inch and have a better resolution as compared to its predecessor. You can expect outstanding experience from the display cause of 4K panel.
Galaxy S8 And Galaxy S8 Plus – PROCESSOR And GPU
The phone will be running most probably on Snapdragon 835 for US variant and a new Exynos 8895 processor will power the Non – US version. As far as we know the new Exynos 8895 SOC has been also imported in India recently.
A newer Adreno GPU will handle All the Graphic intensive tasks such as High-End games etc.
Note: Exynos 8895 will be made on a 10nm node. Hence, this has the potential to take huge leap forwards in the mobile industry.
One can expect some serious performance from these phones as Samsung isn't going to shy away when it comes to processing power, Multitasking will be smoother and the phones will be faster and power efficient too at the same time.
Turbo Speed Technology
Another rumor suggesting that Galaxy S8 and S8 Plus would feature Turbo Speed Technology. However, it will be available as an option which means you can enable and disable it. Samsung Turbo Speed technology makes RAM available for when it is needed the most.
It declutters RAM so that it is available when the user requires it. In this way, you have more available RAM without the need of any additional memory. When you close an app the technology will Kill the app process on Kernel level to ensure more fluid performance. Currently, the technology is used in Samsung J2 Pro smartphone.
RAM And Storage
The phone will be available in two options when it comes to ram featuring 4GB and 6GB ram as an option, along with 3 Storage options in the form of 32GB, 64GB, and A 128 GB version.
6GB RAM will handle all the tasks given by the user easily and storage won't be a problem with internal storage up to 256GB with an option to expand it via Micro SD card. It is also rumored the smartphone may feature UFS-1 Card slot.
Price
Well the Galaxy S series have always been the premium and flagship devices from Samsung and one cannot expect them to be budget friendly, so here is the expected pricing of the upcoming S Flagships according to each and every country.
Country

Galaxy S8

Galaxy S8 Plus

India

USA

England

GERMANY

AUSTRALIA

BRAZIL

AUSTRIA

CHINA

DENMARK

RUSSIA

Finland

FRANCE

CANADA

HONG KONG

HUNGARY

GREECE

ITALY

JAPAN

INDONESIA

Poland

NIGERIA

PHILIPPINES

SOUTH AFRICA

SOUTH KOREA

SINGAPORE

SPAIN

Switzerland

TAIWAN

NETHERLANS

INR59,999

$899

687 Pound

800 Euro

1180 AU Dollars

2900 Brazilian Reel

800 Euro

5761 Chinese Yuan

5908 Danish krone

57,376 Russian Ruble

800 Euro

800 Euro

1150 Canadian Dollar

6970 Hong Kong Dollar

246,451 Hungarian Forint

800 Euro

800 Euro

90,431 Yen

1,1187,620 Indonesian Rupiah

3420 Polish Zloty

311,150 Nigerian Naira

41,869 Peso

11,990 South Africa Rand

900,868 South Korea Won

1210 Singapore Dollar

800 Euro

863 Swiss Franc

28,928 New Taiwan Dollar

800 Euro

INR64,999

$999

763 Pound

882 Euro

1310 Au Dollars

3200 Brazilian Reel

882 Euro

5999 Yuan

6600 Danish Krone

64,000 Russian Ruble

882  Euro

882 Euro

1285 Canadian Dollar

7745 Hong Kong Dollar

274,000 Forint

882 Euro

882 Euro

100,601 Yen

1,3168,450  Rupiah

3801 Zloty

346,100 Naira

45,139 Peso

13,426 Rand

1,011,961 Won

1350 Singapore Dollar

882 Euro

959 Franc

31,600  New Taiwan Dollar

882 Euro
Samsung Galaxy S8 And Galaxy S8 Plus Release Date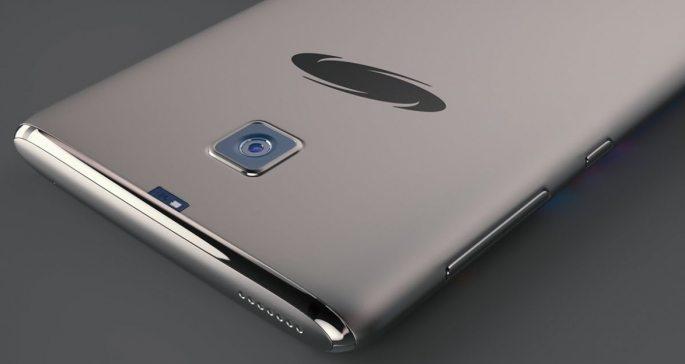 It is highly likely that Samsung is going to follow their annual release schedule, The Galaxy S8 and S8edge will be released on the same day globally with Asia being the first continent to watch the unveiling of the Galaxy S8.
Samsung has been releasing its flagships in the month of April every year for many years now.
A rumour suggest that the people of South Korea, China and japan will be the first one to get their hands on the Galaxy S8 in the first week of April 2017 and the people from Europe and the USA might have to wait till the 2nd or the 3rd week of April before they can lay their hands on this beast.
There is also a fair chance that we can see the official launch of the Galaxy S8 and Galaxy S8 Plus a lot earlier with a rumor suggesting that Samsung has been preparing for a launch in the MWC ( Mobile world congress) which takes place in the Mid- March 2017.
Samsung is eager to launch their latest phones out into the market before the competition comes up with something challenging and with better hardware and software.
As soon as there is an official Announcement from the house of Samsung we will update our readers with the same.
AT A GLANCE – SUMMARISING ON WHAT WE KNOW SO FAR
There is still a lot of time until Samsung officially announces anything related to the upcoming Galaxy S8 and Galaxy S8 Plus but the rumor mill is going to be buzzing a lot till the time Samsung officially unveils the handset.
With huge competition from the likes of Chinese Smartphones brand and From the Premium brands such as Apple Inc, HTC ,LG, and Huawei. The Samsung Galaxy S8 will have to Face a lot of challenges to Make a mark for itself and Samsung in the Smartphone market where the technology invented today becomes obsolete the day after tomorrow.
Now here is a roundup of the article with all the Specs and features summarized for readers ease.
However, the release date or anything official hasn't been announced by the Samsung there are a heck lot of rumors surfacing on the internet which gives us an overview of what might the next Galaxy be when it comes out.