Android Oreo 8.1 is currently the latest version of Android from the house of Google, and it only runs on less than 2% of all the Android devices. The Android Oreo 8.0 is not yet mainstream as more than half of the relevant devices in the market are still running on Android Nougat and Oreo is still nowhere to be seen yet. The only devices that will get the Android P 9.0 are Google's Pixel devices with the Pixel 2 now getting the Android P 9.0 developer preview 1.
Flagships like Samsung Galaxy S8 and Galaxy S8 Plus have just finished beta and are heading for the final stable Oreo release. So, the next version of Android that's the Android P 9.0 is still a long journey.
Samsung delivered Regular security patches delivered for the Note, S, A, and C series as well and was at its ace game when it came for monthly patches. Hence, with that track record, so will get something similar and for big OS updates, if Project Treble is implemented, we can see Samsung delivering updates at a much quicker pace. However, do mark that devices launched before 2016 and 2015 have very thin chances of making it to the Android P servings.
Android P: Features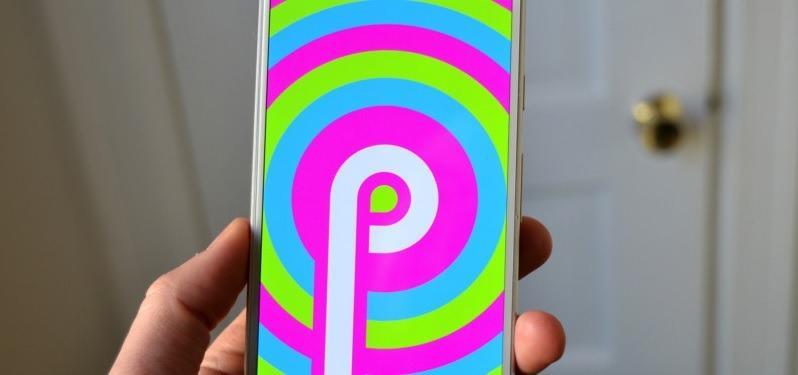 1) Dark Mode for AMOLED screens
Dark mode is one of the things that OLED display smartphone owners have been asking for since a long time and looks like Google is at last listening. And we might see a fully built-in Dark-Mode shipping with Android P.  As we all know the use of White in Android's UI started heavily with the Android Lolipop days and since then has been a big headache for OLED screen smartphone users. With dark mode, most of the UI of Android P will be black thus saving battery on smartphones sporting an OLED display. Efficiency is what here we're looking.
2) The arrival of Notch Support
As most smartphones coming in 2018 will have a notch display, such as the Moto X5, Huawei P20, Asus Zenfone 5 2018 series and more(OnePlus 6) to come. Google has finally decided to add a notch support feature which will take care of that display area where the notch protrudes out in the screen. So, no more, rectangles while watching your videos in full-screen. The developer preview itself supports the ability to emulate a fake notch whether it a small thin one or a large one like the iPhone X, it is there to serve your cravings for the new notch trend.
3) New updates to the Messaging and Notifications
This new feature in the developer preview allows the users to see a preview of the previously sent message from the conversation – and will enable users to send a reply direct from the notification itself.
4) Performance enhancements
Increased performance for ART(Android runtime) and apps written in Android's new coding language Kotlin.
5) Enhanced Auto-fill
With the help of machine learning, Google has perfected the Auto-fill from what we have seen on Android Oreo. Thus making it easier and efficient for password managers to enter your correct credentials at the right place.
6) Strict permissions for apps
Google has also implemented limited permissions for apps that are idle and in the background to not to use them. These include restricted access to the Camera, the Mic of your device as well as other important sensors that might be getting used for suspicious activities like spying and similar, so maybe sad news for CIA and NSA.
7) Support for Multiple Camera API
dual-cameras and now even triple camera's will be the new trend, and Google has ensured with Android P that apps have granular access to them with its new Multi-camera API.
With Android P, the power-off menu gains the ability to take a screen-shot, so now no more weird button combo fails.
Along with this we also get a more colorful settings panel now, which similar to an OEM Skin, gone are the black and white vector icons. Instead, we have more colorful icons conveying the meaning of that particular setting.
9) New Image compression and improved video codecs
The Future is HDR videos, and Android P takes care of that by including HDR VP9 Video(Profile 2) formats, as well as various other video codec formats, are now supported out of the box. HEIF image compression brings efficiency as less download size as well as less data on your storage is the whole point here.
10) Neural network API implementation
With the rise of AI assistants and AI-based products, Android P comes with baked Neural network API's. This will help in expanding on device machine learning with a whole host of new elements.
You can read about the entire Android P's new list of features in detail by visiting this link here. And with Samsung adding over its skin on top of Android P 9.0, once shall not expect the update to arrive anytime before October 2018 or by the end of 2018. Furthermore, this time frame will even be expanding to early 2019 for budget and upper mid-range devices.
List of Samsung Galaxy S series eligible for Android P 9.0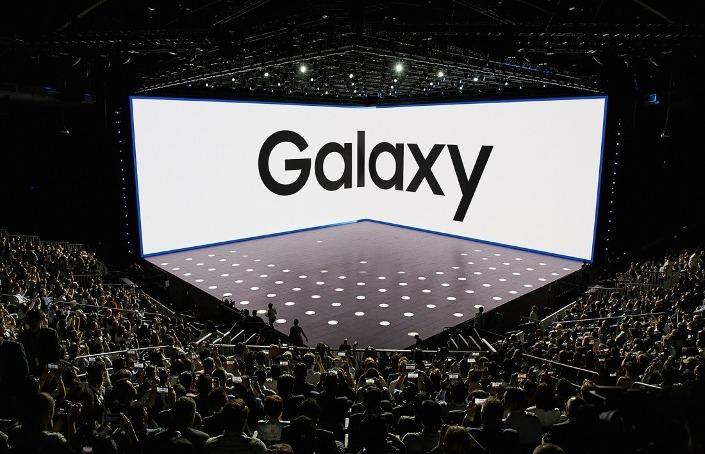 List of Samsung Galaxy Note series eligible for Android 9.0 P Update
Given that now Huawei is on the rise and Apple will also be launching the next iPhone X successor Samsung has surely started feeling the heat and to counter this. There's a chance that the South-Korean giant might debut the Galaxy Note 9 with Android P 9.0.
List of Samsung Galaxy C series eligible for Android 9.0 P Update
Samsung Galaxy C9 Pro
Samsung Galaxy C10 Pro (Unannounced)
List of Samsung Galaxy A series eligible for Android P 9.0 Update
History says Stick with the Pro variants that are at least promised the major updates. And till the time the next version comes up, you'll be on Android P, for sure.
List of Samsung Galaxy J series eligible for Android P 9.0
Galaxy J7 2018
Galaxy J7 Pro 2018
Galaxy J8 2018
Samsung Devices that will not get Android P 9.0 update
Samsung Galaxy S7 Edge
Samsung Galaxy S7
Samsung Galaxy S7 Active
Samsung Galaxy S7(G930, G930F, G930W8, G930FD)
Samsung Galaxy S6 (all variants)
Samsung Galaxy A7 (2017)(A720F, A720DS)
Samsung Galaxy A5 (2017)(A520F)
Samsung Galaxy C7 and C7 Pro
Samsung Galaxy C9 Pro
Samsung Galaxy C5 and C5 Pro
Samsung Galaxy Tab S3
Samsung Galaxy Tab S2
Samsung Galaxy Tab A(17)
Samsung Galaxy Tab A(16)
Samsung Galaxy Tab Active 2
Samsung Galaxy J7(2016)
Samsung Galaxy J7 Pro
Samsung Galaxy J5 Pro
Samsung Galaxy J7 Plus
Samsung Galaxy J7 Max
Samsung Galaxy J7 Prime
Samsung Galaxy J7 Core
Samsung Galaxy On Max
Moreover, talking about the lower tier Samsung devices they have very slim chances of ever seeing Android P, as none of the last years have seen an update. And some leaks of the Galaxy J series suggests devices running on Android Nougat. Even if launched with Oreo, Samsung is not known for updating its entry-level and budget devices.
Other than that, do not expect the Android P update anytime soon, unless by the end of 2018 and early 2019. There're not even 2% devices on Android Oreo 8.0, let alone 8.1. However, all the new Samsung's upper-midrange devices launching in 2018 will ship with Android Oreo 8.0 with Samsung experience 9.0 out of the box. So, no products might come with Android P, unless it has the Pixel name in it.