Panda Helper – Download Panda Helper For iOS 12.1/12/11 and Android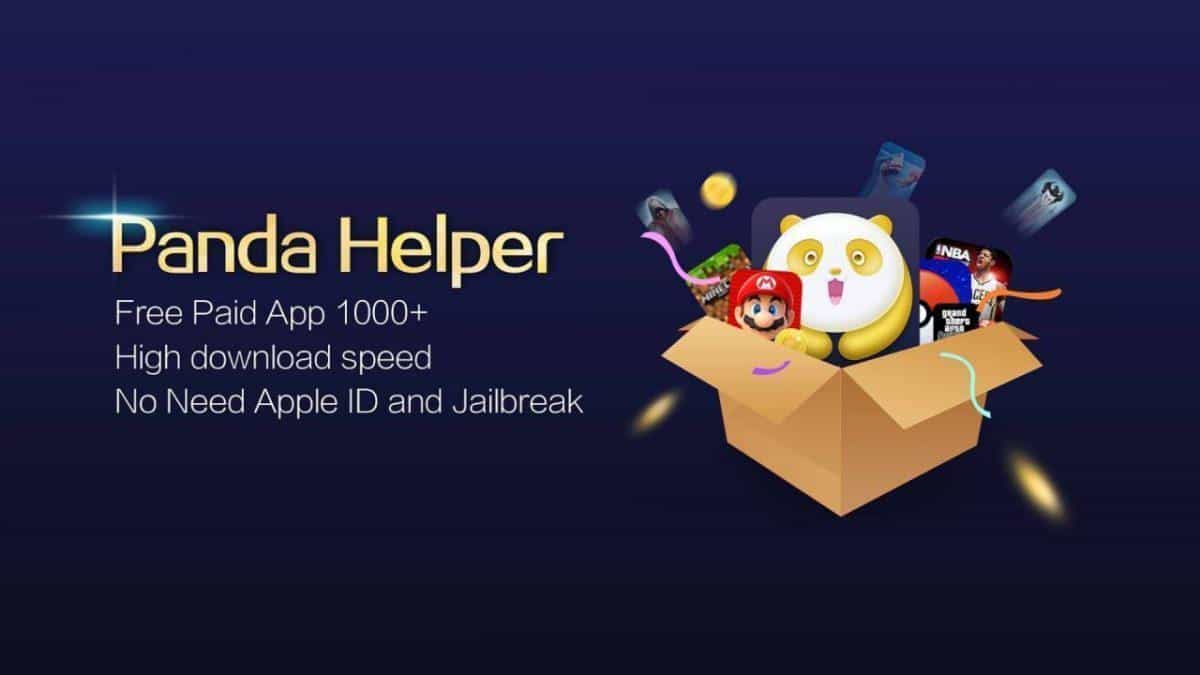 Panda Helper is an Apple iOS app installer; the iOS app provides modified apps such as Spotify++, Instagram++, games for free. Panda Helper supports Apple iPhone, iPad, and iPod Touch running on iOS 12 version and does not require iOS jailbreak access.
Being avid users of smart accessories, we know how they have made a great space in the personal day to day life. Be it Android or iOS-based smartphones, tablets or personal computers; we use a lot of applications which suit our design requirements and try to further perfect them for smooth and enhanced experiences. What would make this task of customization easier is a platform that hosts all third-party applications, games, and settings and enables access to them from a single window.
Panda Helper is one such application that acts an app marketplace or app store for millions of third-party applications including modified/tweaked apps such as Snapchat++, Tinder++, Spotify++ and many more. The app is available for both Android and iOS devices; Panda Helper gives users tons of browsing options when it comes to apps, games, utilities, tweaks and much more including download options for both paid and free-to-use applications. In this article, we'll discuss its specs and features in detail as well as configuration requirements and a meticulous guide for downloading, installing and using it.
Now we will go over the steps need to be followed to download, install and use the Panda Helper VIP app for both Android and iOS systems.
Download Panda Helper For iOS
Panda Helper acts as an alternative for the Apple app store for downloading paid/free applications for IOS devices. With a lot of apps stacked on the home screen itself, it gives access to those apps in the In-app store of Apple devices that may be unavailable usually or otherwise available only in paid mode. Let us discuss the steps of download, install and use this app for iOS (iPhone, iPad, and iPod Touch).
How to download and install Panda Helper for iOS
Download the Panda Helper plist for iOS.
Now download the file by clicking on the "Download Panda Helper" button, present at the end of the page (Now not Needed).
After the Panda Helper executable file is downloaded, from Settings allow the installation of third-party apps. You can do this by following these steps "Settings" > "General" > "Profiles" or "Profiles & Device Management."
Under "Enterprise app," click on the third party app you need to install to establish trust.
Then you need to open the .ipa (IOS App Storage Package) file and then click on Install.
Agree to all the terms and conditions.
The app will be successfully installed.
After the app is installed, find the app from the app drawer and open it to enjoy all the paid apps on offer for free.
Download Panda Helper APK For Android
Panda Helper behaves as a substitute for the popular Google Play Store for Android users by acting as a single marketplace platform, making many paid-to-use applications free to download and otherwise non-available apps accessible. Let us jump to the steps required to download, install and use Panda Helper for Android devices.
How to Download and Panda Helper APK for Android OS
Download Panda Helper APK latest version file.
Once the download is complete, you need to allow the installation of third-party apps. First click on Settings then scroll down a bit and click on Security option and then you need to tap on the checkbox beside which "Unknown Sources" is given. It will enable the installation of apps from Unknown Sources. "Settings" > "Security" > enable the "Unknown sources."
Now go the folder where your downloaded files are stored on your internal storage and click on Panda Helper APK file for installation.
Click on the "Install" button to start the installation process.
After the installation process is completed, find the Panda Helper app from the App Drawer to start using the app. Now you can enjoy its premium offering for free.
Panda Helper Features
Let us have a glimpse of some of the features of PandaHelper VIP and its advantages over other app stores available online. The app is available free of cost on some third-party websites globally, the Panda Helper app packs in a lot of exciting and useful features.
1. Panda Helper comes with a simple and user-friendly layout and UI which users can get accustomed to quite easily.
2. Categories are easily navigable using the search tab in the menu option and the already displayed list of apps on the home screen.
3. Tweaked and hacked apps and games can be downloaded from the Panda Helper store while certain paid apps can be even downloaded for free!
4. Panda Helper doesn't require the device to be rooted and works even without jail-breaking in case of iOS devices.
5. Automatic update reminders and notifications keep you informed about the newly released versions of the app and helps to keep track of your updates. Under appropriate settings (in Wi-Fi mode), It will automatically update the software for downloading updates.
Conclusion: PandaHelper is slowly, but surely becoming very eminent and famous as a substitute for platforms like Tutuapp, Google Play Store and Play Store alternatives available in the market such as AppValley AppVN, AC Market, App Even, Tweakbox and Emus4U. Proving itself to be a smart choice when it comes to supporting day to day activates, PandaHelper is a reliable platform to download and purchase numerous apps and games. Offering tons in the way of tweaks and mods, the simple interface on the app is also a reason for users to switch to this free-of-cost app store.
PandaHelper VIP app replaces the need for any other platform by providing genuine programs and information about presently available apps in the market. Follow the guides mentioned above for downloading and installing the app, and you will be just a few clicks away from getting access to millions of third-party applications in the market — comment below on what you like and what you'll love to see more from Panda Helper.