OnePlus Nord is the latest offering from the cult Chinese brand OnePlus. Widely renowned for its flagship-level devices at highly competitive prices, the company jumped into the mid-range segment with its recent launch. After the highly successful OnePlus X back in 2015, this is OnePlus' second foray into the mid-range segment, and they have come out all guns blazing with the Nord to rival the like of Mi, Vivo, and Oppo.
Launches recently on July 21, 2020, OnePlus Nord comes loaded with some fantastic top range features. To begin with, it runs on Snapdragon 765G processor under the hood. It has 5G capabilities and is one of the top-notch processors behind the flagship Snapdragon 865 chipset. It comes in different variants, with the starting model having 6 GB RAM and 64GB of storage, whereas the top-end model comes with 12 GB RAM along with 256GB of storage, which is non-expandable.
The OnePlus Nord display is one of the best in this price range. It has 6.44 inches 1080p full HD display with a 90Hz refresh rate. It is protected by Gorilla Glass 5 at both front and back. It also has a fingerprint sensor under the display. The OnePlus Nord comes with a quad-camera setup, comprising a 48MP main sensor, an 8 MP ultra-wide sensor, a 5 MP depth sensor, and a 2 MP macro sensor. The display also has a punch-hole design that houses the dual selfie cameras, including a 32 MP main sensor alongside an 8 MP ultrawide sensor.
The OnePlus Nord is powered by a 41145mAh battery, along with 30W warp charge support. It comes in blue marble and gray onyx color options. The Nord runs on Oxygen OS 10.5.4 on top of Android 10, which comes installed straight out of the box. However, OnePlus is renowned for bringing quick updates to the phone after its release. So let's take a look at the update schedule for the device.
OnePlus Nord Update Timeline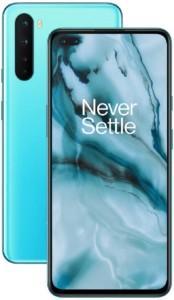 OnePlus Nord has been receiving regular updates since its launch. Here are the details of the OnePlus Nord updates –
October 29, 2020 – The OnePlus Nord started getting version 10.5.9.AC01DA update in India, as per the changelog on the official forum post here. Apart from bringing minor tweaks that improve the Bluetooth connection stability and network stability, the phone also gets general bug fixes and improved system stability. In the EU region, the phone is getting version 10.5.9.AC01BA, and globally, the phone is receiving version 10.5.9.AC01AA update.
August 31, 2020 – This is the most recent OnePlus Nord software update by OnePlus and the third update for the device in just one month. This came just a week after the previous update and upgraded the software to Oxygen OS version10.5.6. The update still didn't bring the Android security patch for August, and no new features were added. However, the update improved system stability, power consumption, image stabilization, and Bluetooth connections.
August 24, 2020 – This was a significant update that brought several resolutions, including bug fixes and power improvements to the device. The device software was updated to Oxygen OS version 10.5.5, and it brought major improvements to the camera. Image clarity of the front camera in low light conditions was improved, whereas some tweaks were made to the macro camera at the back for better performance.
August 10, 2020 – This package upgraded the software version to Oxygen OS 10.5.4. It brings in multiple improvements such as enhanced display, improved launch speed of the Gallery app, and fixed issues with music playing in the background when using the camera's front camera. Another improvement in this update included better video quality, improvements in vibrancy and color accuracy of the macro camera, the betterment of the video call quality, and improvements in color accuracy and the white balance of low-light selfies. Surprisingly, all these improvements were rolled out in an update package of just 95 MB.
August 04, 2020 – This was a small update that upgraded the software version to Oxygen OS 10.5.3. It brought in system stability improvements.
July 24, 2020 – This OnePlus Nord update was released just a few days after its launch and upgraded the system to Oxygen OS 10.5.2. It brought a host of changes and improvements to the device, including newly adaptive firmware for OnePlus Buds, optimization of camera launch with gestures, update for Android security match to July, improvement in system stability, and fixed some general issues. Besides these, the OnePlus Nord camera and video calling performance were also improved.
July 22, 2020 – This update was released the next day after the launch of OnePlus Nord. This update improved system stability and optimized the camera performance for better photography and video recording.
OnePlus Nord Android 11 Update Schedule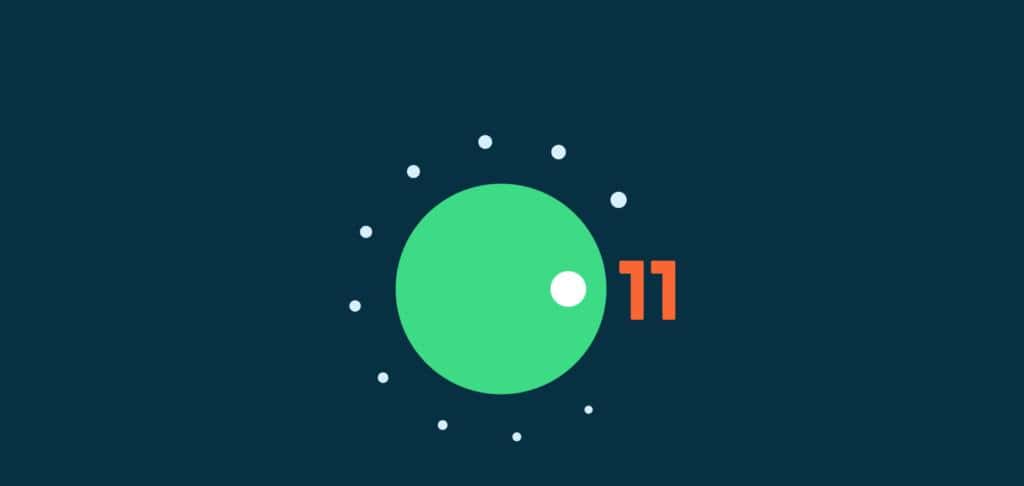 The OnePlus Nord was launched with Oxygen OS skin on top of Android 10. It is scheduled to receive software support for the next two years, like all other OnePlus devices. Google is scheduled to launch Android 11 in the second week of September, and we can expect the Nord to receive Android 11 based Oxygen OS Beta updates around that time only.
As disclosed by OnePlus recently, the Android 11 update for OnePlus Nord is expected to bring some cool features such as Always-On-Display with custom display options, a new weather app, an optimized user interface to support one-handed usage, and a new and improved dark mode. Besides this, it will also get a host of system improvements and UI changes, including bubble notifications and a revamped power menu built-in Android 11.
OnePlus is working hard to bring Android 11 to OnePlus Nord as soon as possible. It is a development partner of Google and has been releasing developer previews of the new software for some time. As such, we can expect the beta version of Oxygen OS-based Android 11 to be launched in September, while the Official version can be expected in October, keeping in line with previous year trends when Android 10 was launched.
As soon as the company provides any information, we will be the first one to update you regarding the same. So do keep looking out for more OnePlus Nord news.