Whenever a new version of Android gets released the question on every Android users mind is that when I will get the latest update on my device.
Google recently released the latest version of Android codenamed "Oreo" for the developers and the Android community is pretty anxious to test this most recent Android Oreo update on their devices, now if you are a Motorola user, you are in luck.
Update: Moto Z Play is now getting the Android Oreo update in some region.
Motorola has a history of providing the latest software updates on time, and the same will be the case when it comes to releasing Android O for several Motorola devices officially.
Most of the latest Motorola Moto phones will get the Android Oreo update. However, some recently launched are not in the official list of Oreo devices, Like Moto C Plus which was launched some months ago is missing oin the official Motorola oreo update list.
Android Oreo Features
Picture in Picture mode
Improved notifications
Improvements in connectivity
Improvements in Webview
AAudio API for audio enhancements
New keyboard features
Icons are now more adaptive than Android Nougat.
Security and feature enhancements
Now let's check the list of smartphones from Motorola which will get the official Android "O" update. Motorola usually provides two to three significant upgrades for its smartphones so most of the smartphones released by Motorola last year would be eligible for the official Android Oreo 8.0 OTA (Over the Air) update. Also, the expected time for the update will be different for every region as well.
Moto Z Series
Being the flagship series the Moto Z Series will be first in line for latest updates, here are the smartphones from Moto Z series which will officially receive the latest Android 8.0 update.
Moto Z-Droid
Moto Z Play Droid
Moto Z Force Droid ( Verizon exclusive in the USA)
Moto Z2 (2017)
Moto Z2 Force
Moto Z2 Play (2017)
Expected ETA – November 2017
Moto G Series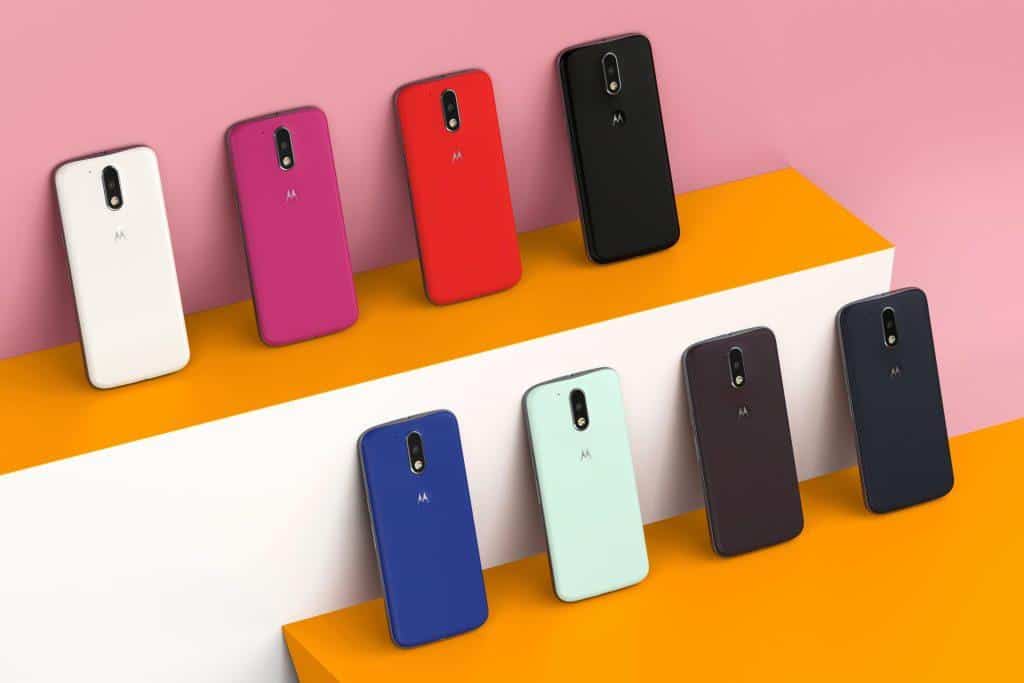 The next in line is the highly successful mid-range smartphone series the "Moto G series," The G series will receive the latest update on the Moto Z series, here are the Moto devices from G series which will receive the Android "O" update.
Moto G5S
Moto G4 Plus
Moto G4 Play
Sadly Moto G3 and Moto G3 Turbo (Moto G Turbo) will not get the Android Oreo update.
ETA – December 2017
Moto M will also not get the Android Oreo update.
Note: Moto E4 Plus, Moto E4, Moto E3 Power, Moto E2, and Moto E will not receive any future updates including Android 8.0 Oreo update,
List of all the Motorola Smartphone Models receiving Android 8.0 Oreo Update
Moto Z (2016)- XT1635-03
Moto Z-Droid
Moto Z Play
Moto Z Play Droid
Moto Z Force Droid
Moto Z2 Play
Moto Z2
Moto G4
Moto G4 Plus
Moto G4 Play
Moto G5 (All Models)
Moto G5 Plus (XT1683, XT1684, XT1685, XT1686, XT1687)
Moto G5 Plus Droid Edition
Moto G5S
Moto G5S Plus
List of all the Motorola Smartphone Models

not

receiving Android 8.0 O Oreo Update
Moto E3 Power
Moto E4
Moto E4 Plus
Moto C
Moto C Plus
Moto G
Moto E2
Moto G2 (2nd Gen)
Moto G 2014 4G Edition
Moto G3
Moto G3 Turbo Edition
Moto M
Moto X
Moto X2
Moto X Play
Moto X-Force
Moto X Style
Moto Droid Turbo
Moto Droid Turbo 2
Moto Droid Maxx and Droid Maxx 2