If we are to talk about technology and especially about smartphones, 2016 was a pretty big year for some of the smartphone brands, from the recall of the infamous Samsung Galaxy Note 7 which resulted in a huge loss for Samsung to the launch of a water resistant iPhone from Apple all happened in 2016, but there was one brand which quietly stole the show with its innovative technology and that was the brand Motorola(Now Moto by Lenovo).
Note: If you are planning to buy a new smartphone online then we suggest you use Cashkaro. Cashkaro is a cashback+coupons website. Which means you will get the best deal on the products as well as extra cashback, and the best thing is that you don't have to pay anything extra for these benefits. Before buying anything you need to, first of all, create an account on the website (YOU CAN SIGN UP ON THE WEBSITE USING YOUR FACEBOOK ACCOUNT ALSO).
This step is mandatory as you will receive rewards directly in your account only. after you have signed up successfully, simply search for the product you want to buy and the website will automatically show you the discount offers and coupons available for that particular product. On the next page, the website will explain you more about the deal being offered
Now that's it you can now just simply buy the product on the retailer's website like you usually do but only this time you will getting more discounts and also will be getting rewards in the form of cashback which you can even redeem directly to your bank account.
Motorola Have had a quite an interesting past, the company got sold off to two different brands in a single year, but 2016 turned out to be a great year for the brand both statistically and also financially, Moto Z Play won the most innovative tech award of the year and the Moto G4 sold really good.
All in all, it was a great year for Motorola as a brand.
Here is a quick rundown of the Motorola's Performance as a brand in the year 2016, we will talk about various smartphones that Motorola launched in 2016 and also discuss the factors which proved to be the selling points of these devices.
The devices are ranked according to their popularity and ratings sourced from various platforms on the internet.
Motorola Moto Z And Moto Z Force Droid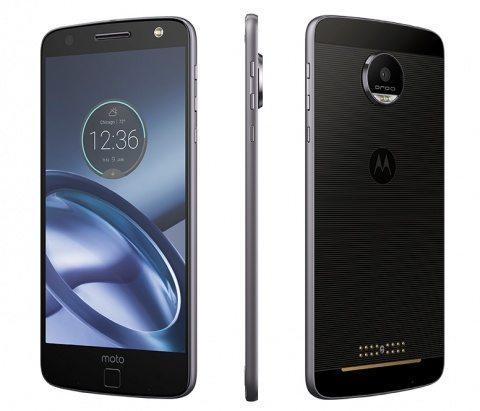 Moto Z is the handset which got Motorola the worldwide recognition again it once had, Moto Z won several awards for its interesting modular design with support for Moto Mods. However, the Moto Z Force Droid is exclusively available on Verizon US only. The Lenovo Owned Motorola managed to sold 1 million units of Moto Z worldwide and the main reason for its success was its fresh approach to smartphones, it ditched the design of a typical smartphone and gave a glimpse of what smartphones of future will look like and what would they offer.
Here is a quick look at the specifications of the Moto Z.
AMOLED 2K 5.5-inch Display

4GB RAM

Quad Core Qualcomm Snapdragon 820 Processor

13-megapixel laser focus rear camera
But all these features weren't the selling point of this smartphone what made Moto Z stand out of the crowd were the Moto Mods which increase the functionality of your Moto Z device to a great extent with the help of a simple snap on case.
Moto Mods
How can we forget the most innovative technology Motorola Launched last year, the Moto Mods are truly a revolutionary piece of technology, imagine how much can be done with these, you want to watch a movie, no problem just snap on the projector Moto Mod and there you have a theatre in your room, you need extra battery juice but don't want to carry a power bank, no issue at all just add the Moto battery Mod and there you have a day's extra battery juice just like that.
The possibilities with Moto Mods are just endless and the future of smartphones is modular design only where you can customize the hardware of your device according to your day to day needs.
Motorola Moto G4 Plus
Moto G4 Plus was an another device launched by Motorola in the Moto G4 series, the only difference between the Moto G4 and the Motorola G4 plus is that the later have a bigger camera sensor and a fingerprint reader. Motorola Managed to sell 100k Moto G4 Plus handsets in India alone and overall speaking globally Moto G4 Plus proved to be more popular than the Moto G4 and the main reason was that the Moto G4 Plus had more features and better camera than the Moto G4 while there was not much of a price difference between the two.
 Here is a quick look at the Highlights of Moto G4 Plus.
4GB RAM

Fast Charging

Blazing Fast Fingerprint Reader

16-megapixel Dual Led Flash.
Motorola Moto Z Play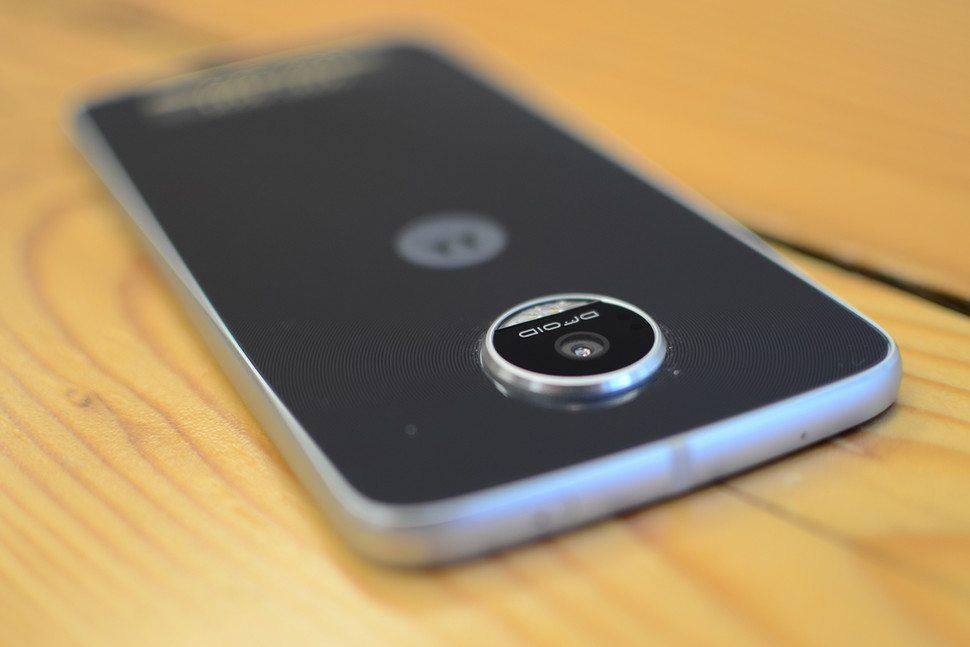 Motorola Moto Z Play which is also known as the Moto Z Play Droid in the United States was launched by Motorola as a cheaper alternative to the Moto Z, Moto Z   Play also natively supports Moto Mods like its bigger brother, Moto Z Play proved to be a highly successful smartphone for Motorola as it offered the same modular approach as the Moto Z but at a lesser price.   
Here is a quick look at the Highlights of the Moto Z Play.
AMOLED Full HD Display

16-megapixel Laser Autofocus Rear Cam

Adreno 506 GPU for Graphic Intensive Tasks

Octa-core 2.0 GHz Snapdragon 625 processor
Motorola Moto G4
Motorola launched the successor to the Moto G3 in 2016 that is the Moto G4 and Moto G4 offered promising hardware at a very affordable price tag.
Motorola also launched two more handsets in the G series this year, the Moto G4 Plus and the Moto G4 Play.
Overall Speaking Motorola Managed to sell a huge number of Moto G4 handsets all over the Globe and well the reason for its success can be its affordable price and brand reach which most of the other brands offering smartphones at this point usually don't have.
Here is a quick look at the specifications of the Moto G4.
Full HD 5.5-inch Display with a pixel density of 441 ppi.

Octa-Core Qualcomm Snapdragon 617.

Adreno 405 GPU.

13-megapixel rear camera with Dual Tone Flash.
Motorola Moto E3 Power
Moto E3 power is the successor to budget E series from Motorola which is targeted for the customers who want good specs, sturdy design, and a great battery life but doesn't want to spend too much on a smartphone. Moto E3 power proved to be a successful successor to the Moto E series, the device offered mid end specs, a huge battery, good build quality and many more features at a very affordable price tag.
Here is a quick look at the specifications of the Moto E3 Power.
Quad Core MediaTek MT6735P Processor

2GB RAM

3500 mAh Battery

8-megapixel rear cam with super fast autofocus.
Motorola managed to sold quite a huge number of Moto E3 Power handsets across the globe but there is one downside to this device, Motorola recently released the list of Moto devices which will be treated to official Nougat update and sadly Moto E3 power wasn't on the Nougat update list. Even without the Nougat update, moto E3 Power is a pretty solid device and have many selling points such as the large battery, sturdy design and a really good camera and that too with a really cheap price tag.
Motorola Moto G4 Play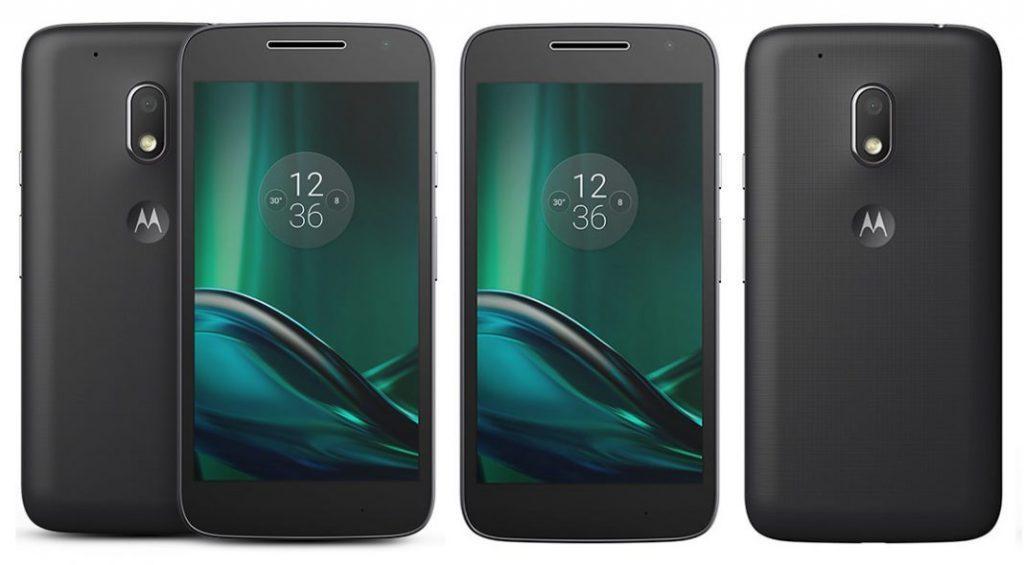 Moto G4 Play was an another addition to the Moto G4 series, Moto G4 play was Motorola's cheaper approach at the Moto G4 with same design and looks, average hardware and a cheaper price tag. Motorola Managed to sell a lot of Moto G4 Play handsets across the globe but the majority of them were sold mainly in the developing countries.
Here is a quick look at the Highlights of Moto G4 Play
Quad-core Qualcomm Snapdragon 417 Processor

8-megapixel rear cam with improved HDR

2GB RAM

Official Nougat Update Available
The main selling point of the Moto G4 Play wasn't its hardware or its looks it was the price point at which it was sold, which made the device quite affordable for a majority of the smartphone buyers.
Wrapping Up
On wrapping up we would just like to say that 2016 was a great year for Motorola as a brand both in the terms of popularity and in a financial way, 2017 will be even bigger for Motorola with several devices planned to be released in this year especially Moto G5 and Moto G5 Plus. It would be also quite interesting to see what Motorola does with the Moto Mods as there is so much more which can be done with them.
Extra Note: If you want to buy accessories for the above-mentioned smartphones or planning to buy any other Motorola product then we suggest you check out the best deals on Motorola products+Extra Cashback on Cashkaro.
https://cashkaro.com/brands/mobiles-tablets-brand/motorola-india