This time LG might be doing something strange. Recently, LG won a Patent for a Bezel-less Curved Edged Smartphone which looks a bit weird.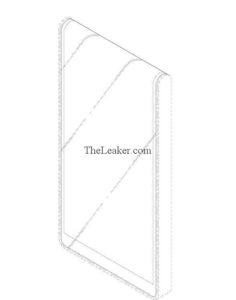 The design you can see above is the front of the phone, and surprisingly it seems to have a Bezel-less display and curved screen on the top portion. This appears to be a direct challenge to Samsung and Xiaomi. From the front, It seems to be an ugly Bezel-less design but having a display that is both Curved and Bezel-less can backfire at LG as it can profoundly affect the durability of the phone.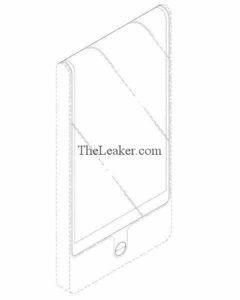 This is the back of the smartphone. Surprisingly It has a screen on the back as well which makes this smartphone unique but at the same time very fragile. That circle can be the camera lens or the fingerprint sensor. We don't know about it yet.
The sides of the phone don't have any buttons. And there are no speakers, so it's possible that LG plans to use the same mechanism Xiaomi used for their MI Mix. The complete design is still unknown, and there may be changes in design in future, but as a concept phone, It's really an attractive layout. LG is also expected to launch a VR headset soon with their LG V30.
This seems to be a strange smartphone design overall and can be a big move by LG. Only time will tell whether LG will make a smartphone with this design or will drop the idea of it. One thing for sure is that this design looks good and the actual smartphone with this design will attract a lot of people who have the design as their priority while buying a smartphone.