Smartphones like OnePlus 5, LG V30, have proved that how a tiny piece of Tech can offer compelling hardware and a fantastic set of cameras and in 2017, we have witnessed that how smartphones have replaced some gadgets including audio players, camera, etc. Now a new gadget is there which we believe in future will act as a substitute for cellphones and its non-other than a "Smartwatch."
We are aware of the fact that at present smartwatches are not in a spot so that they can be purchased by a majority of users, but it is one of the smallest pieces of consumer wearable tech available right now and is growing year by year as well. In 2018, we are expecting some cool smartwatches to make their way to market, and they are supposed to work independently without the need for a smartphone. In today's article, we will talk smartwatch; we will breathe smartwatch and simply will talk about some future smartwatches which may be coming later this year.
Microsoft Surface Watch

Expected image of the Microsoft Surface watch.
Image courtesy: newblogusa .com
Microsoft is a mammoth brand, and their Surface series devices are doing great in the market. The department where they lack is smartphones, but now the rumors are there that in 2018 Microsoft will announce its first smartwatch. The image/renders of the watch are not yet appeared though recently a leak was there about the upcoming Surface phone from Microsoft which is also expected to arrive in 2018.
Must check: Best Upcoming Smartphones, and upcoming budget smartphones in 2018.
We believe that Microsoft may launch its Surface watch along with the Surface phone. Few sources have suggested that Microsoft has already made the watch prototype which is in the testing phase as their engineers are working on it, Microsoft will present it officially as soon as it gets approved as a final product. No other specs of the watch are there, but as per leaks, the watch will come with an Oxynitride Aluminum body. There are more possibilities of the watch to be available in a square design rather than a circular one.
It would be really interesting to see that how Microsoft will manage into this space as the firm has enough potential to give Apple Watch a tough competition.
HTC Halfbreak

Leaked image of the HTC half break watch.
Image courtesy: wearable .com
In early 2017 some images of this smartwatch were leaked, and those images were referred to like the images of an upcoming smartwatch from the house of HTC. Although HTC has not shared any information about their smartwatch. According to us, this watch will be made available in the market by 2018 and as seen in the above image it will incorporate a circular dial and will run on Android wear platform. It will sport an OLED screen, and in the below part of the watch, a logo of HTC and Armor brand can be seen.
It also indicates that the watch might have some touches by Armor brand. We are not yet confirmed that Halfbreak is the official name of the watch or is a sort of codename. No further information is there about the watch, but it will pack a heart rate sensor at the bottom. As per now, it looks like the watch will be made available in Black and Red color scheme as visible in the images.
HTC has been going downhill for the last few years, the smartphone division isn't selling up to the mark, and the company desperately needs a comeback. A refreshing wearable can be the thing the company needs. The HTC Halfbreak looks quite promising in all the rumors and leaks, and i hope it all works out for HTC.
Pixel Smartwatch
Google is trying hard to grab a share of the flagship phone market with its Pixel 2-series devices, but as per rumors soon Google will be launching its Pixel smartwatches in the market. Yes, you heard it right Google is working on more than one smartwatch, and they are code-named as Angelfish and Swordfish. As per the recent leaks, the Pixel watch named as Angelfish will come in the sizes of 42mm and 46mm sizes. This strategy is very similar to that of the Apple's watch, though there is no major information about the Swordfish watch from Google. The two watches will have features like GPS, LTE support for connectivity. The watch will run on the Android Wear 2.0 OS update, which is the Android-based operating system designed for wearable devices
Famous leakster EVLeaks reveals that the Pixel smartwatch will be launched alongside the Google Pixel 3 and Pixel 3XL smartphones later this year at the Google Hardware summit.
Pixel smartwatch is the only upcoming smartwatch which according to us can outsell the Apple Watch which is the current market leader.
Apple Watch Series 4

Expected image of the Apple Watch Series 4.
Image courtesy: veditto .com
Apple is one of the best brands when it comes to quality devices, and in 2018 as well we can expect some cool watch stuff from them. There are expectations that Apple may come with new watch series in 2018. This time rumor suggests that the design of the watch will be different from the one which is retailing in the market, the new  Apple Watch series 4 will have a circular design instead of a traditional square design found on the watch series-3. The present Apple Watch is fast enough to manage any tasks you add, but the upcoming Apple Watch four will have a better and improved chip inside with more RAM capacity. This time Apple will include more fitness features as the present watch lacks by a huge margin in the fitness category.
Apple Watch 3 LTE model brought the much-needed LTE support to the smartwatch which has been a much-requested feature from a lot of years, however, it isn't a smooth experience, and there are a lot of issues with it. Apple Watch 4 will improve on the same and will be more independent which means that there will be less dependency of the iPhone and the watch will be able to work without the need of having a phone connected all the time.
The upcoming Apple Watch will have the hardware to monitor sleeping patterns, heart rate, calories burnt, steps count, etc. Rumors suggest that watch series four will be a stand-alone device, unlike the present watch, this means that there will be no need to carry your iPhone to make it run. It will also feature waterproofing. As a result, it can be taken to pool for recording your lap, etc. There is also a possibility that in the upcoming watch Apple might remove the extra screen bezels as they have done with the iPhone X.
Motorola Moto 360 3 (3rdgeneration)

Image of the Moto 360 3rd generation.
Image courtesy: motog5 .net
Motorola has first presented it's Moto 360 watch, and from that time people are in love with this device after that Moto 360 2nd gen arrived which has also received a great response. Now its time for the Moto 360 3rd gen, earlier we were expecting it to launch in 2017 but due to some reason Motorola has delayed its official launch, and they may be bringing it back in 2018. There is no information about the exact launch date, but rumored specs are there, let's check them out.
It will run on the Android Wear 2.0 and will sport a 1.40(inch) Screen with a resolution of 420 x 360 pixels, protection of Gorilla Glass will also be there. It may come with 1GB of RAM and 4GB of ROM, powering it will be a Qualcomm Snapdragon wear 2100 chip. It will have all significant sensors including heart rate, temperature, magnetometer, etc. The watch is rumored to have a 630mAh battery which will deliver 25% better performance as compared to the previous series watches. For connectivity, it will offer features like GPS, NFC, Bluetooth v4.1, etc.
Moto 360 3rd is going to be the smartwatch that will get everyone excited as the last two generations were such as hit. I am looking forward to the Moto 360 third generation as I have personally used the second gen and would like to see Moto following the same thinking and improving it down the line.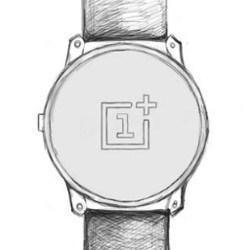 OnePlus, a Chinese brand is currently ruling the Flagship market reason being its devices like OnePlus 5, but the question arises is that what we can expect from OnePlus in 2018? We have the right answer for this question, as per our opinion OnePlus will come with its smartwatch in the year 2018 because all major brands like Xiaomi, Samsung, Sony, Apple are already there and OnePlus is known for its aggressive pricing which means that their smartwatch might come with an attractive price tag. The company can disrupt the smartwatch market if it manages to launch a premium looking affordable smartwatch with the latest hardware and software.
The brand hasn't revealed anything yet from their side, but according to us, it will possess a circular dial design with sensors like Heart rate, step count, etc. It might come with water and dust resistant technology along with a Metal design. Currently, there is no information about the watch, but we may see some activity on this later this year.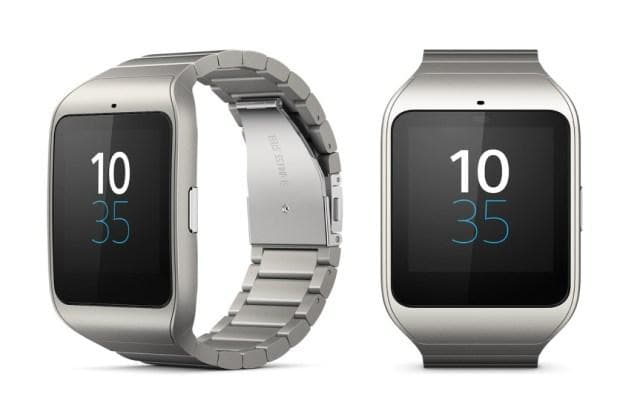 Sony has launched it's Smartwatch 3 earlier, in 2018, we are expecting the Sony smartwatch 4 from their side. Sony's smartwatch three was purely loved and accepted by the people all over the world, but we can't comment upon the smartwatch 4 for now as no information is there on the watch. We believe that the watch will have a rectangular dial design similar to its predecessor smartwatch 3.
It will come with all sensors like Heart rate, Step count, etc. And we believe this watch may come with an IP67 rating for its physical protection. Though nothing has been revealed about the specs and design according to us, it will have a Metallic design and will feature all connectivity features like NFC, GPS, etc.
So, this is all for this article, and we hope that you people have liked it as with this information you can keep yourself updated and do note that we can't guarantee any of the above-provided specs as they are based on rumors and expectations, for more Tech updates stay tuned to us.