Galaxy Note 8 is buzzing up on the internet for quite a few days. It is quite evident as the launch date of the phone is coming closer day by day. A Screen Protector has been surfaced which claims that it is meant for the Note 8. The protector was made, based on company's official schematics. By the shape of the glass, we can see the basic shape of the Galaxy Note 8.
The Note 8 is having no bezels this time, and hence Samsung will be labeling it as Infinity display. We can also look at the round corners which were introduced on Galaxy S8 & S8 Plus. The phone again comes with dual curved edges which are there in the S8 twins, and even are making its way now to the Note 8.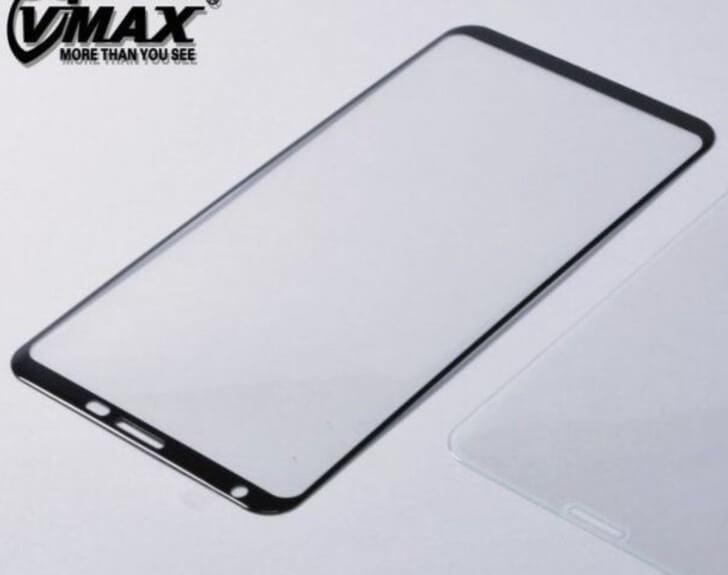 Samsung is doing a great job by keeping the phone symmetric. A point worth to note is the top bezel barely has room to get the sensors, earpiece and the front camera placed. Samsung is packing all these things in a tiny place.
The Note series is the only series which people like if they fail to fall for the Galaxy S series. The highlight of the Note series has been the iconic Samsung S-pen Stylus. Hence Samsung this time around will also get one improved S-Pen stylus tucked in the device at the bottom. Leaks claim that the Note 8 this time will be sexier and more beautiful than the S8. As the Note series have much sharper lines than the S-series comes with.
As per the previous leaks, the Note 8 is expected to be launched in the first month of Q4-2017. The Note 8 will feature an 18.5:9 Super AMOLED display sized at 6.3-inches, a dual camera at the back which will support 12 Megapixels and will also have OIS support. The fingerprint still falls at the back of the smartphone.
The phone will be powered by the industry best, Qualcomm's Snapdragon 835 or with Exynos 8895 from Samsung. RAM will be 6Gigs and will come with two storage variants, 64GB and128 GB. The battery will be a 3,300 mAh cell, which will be enough for the Note 8, after a hefty optimization of hardware with the software. It is also expected to get Android 8.0 O update by the end of the year.
What do you think about the upcoming smartphone Samsung's Note 8, please comment down in the comment section bellow.