According to new patents leaked online Huawei's upcoming P series is going to be exciting and quirky at the same time. Huawei has planned three variant of the next P series, that's the Huawei P20 series, or the P11 maybe? This will include the standard P20, the middle-tier is the P20 Plus, while at the highest end of the spectrum in the P series is the P20 Pro, which will have all the latest bells and whistles. These newly leaked patents show us the schematics of the device from the front and rear as well.
Also, Check- List of Huawei devices that will get the Android Oreo update.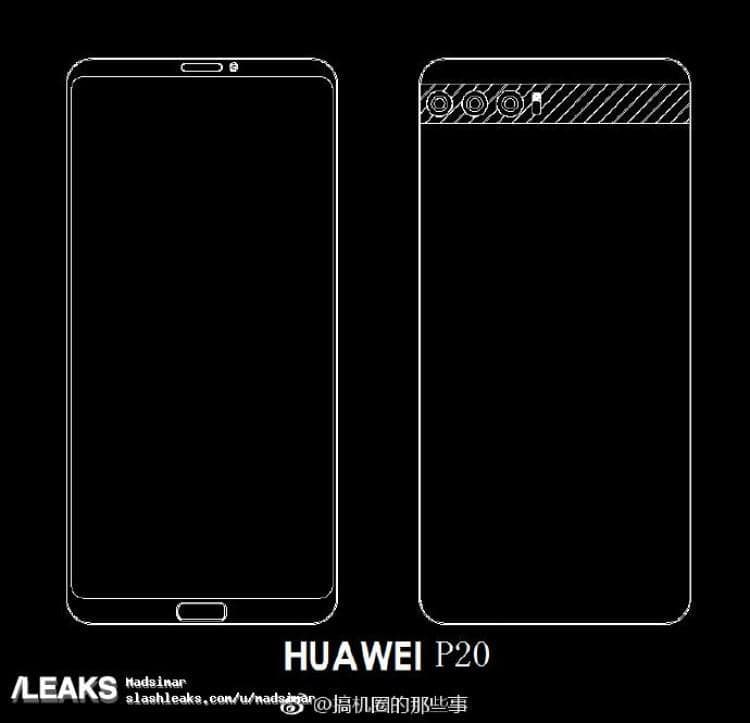 Starting with the Huawei P20 standard variant, this device on the front sports an edge-to-edge display, however, still has a minimal amount of bottom and top bezels, not a pure bezel-free front. While on the rear side of the P20, we have three camera lenses, YES Three of them are here now. And they are position in a horizontal fashion one next to the other, along with the LED Flash. The P20 standard variant has the fingerprint scanner on the front.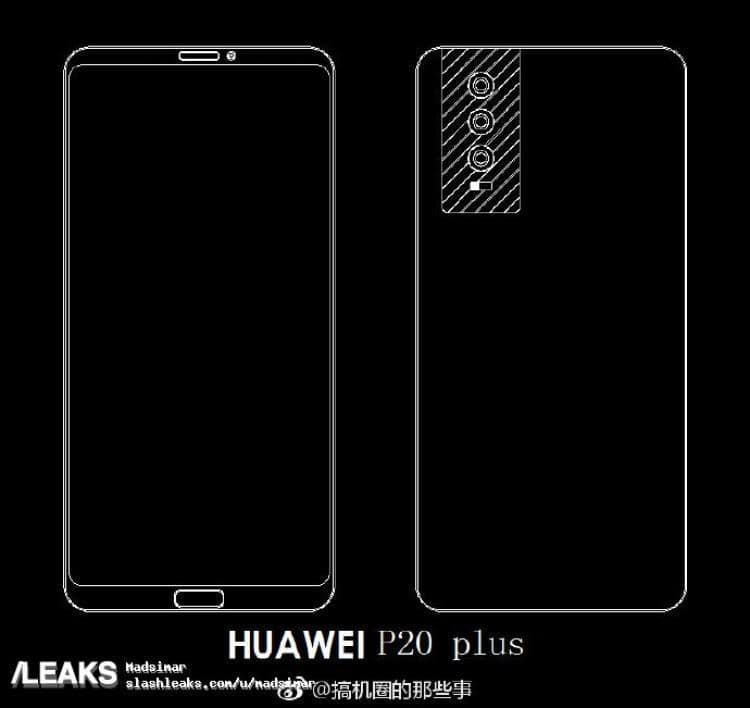 Now moving towards the P20 Plus variant, this is also similar to the standard option from the front, but the rear side where you'll find the difference. Here the OEM has decided to go with the same three sensor array, but the position is different here. You have a vertical placement on the top left side of the device. Front stays the same on the P20 Plus.
Lastly, the most interesting of them all is the top of the line Huawei P20 Pro, this device on the front has almost bezel-less feel to it, except for some bezel at the bottom. And on the top, we have a notch similar to the iPhone X, as you can see in the images. As its almost bezel-less fingerprint reader is mounted on the rear, while camera placement is still vertical but now it is more centered. The Chinese OEM shall announce the trio maybe at MWC 2018.