Xiaomi has started rolling out MIUI 10 9.3.7 Beta for its Beta Testers, and It brings many new features to Redmi Note 7, Redmi Note 7 Pro and many more devices such as Redmi Note 5 Pro. MIUI's beta's generally doesn't offer new features in the starting of the month, but Xiaomi has done it this time. This MIUI 10 Beta 9.3.7 had begun rolling out on March 7th, 2019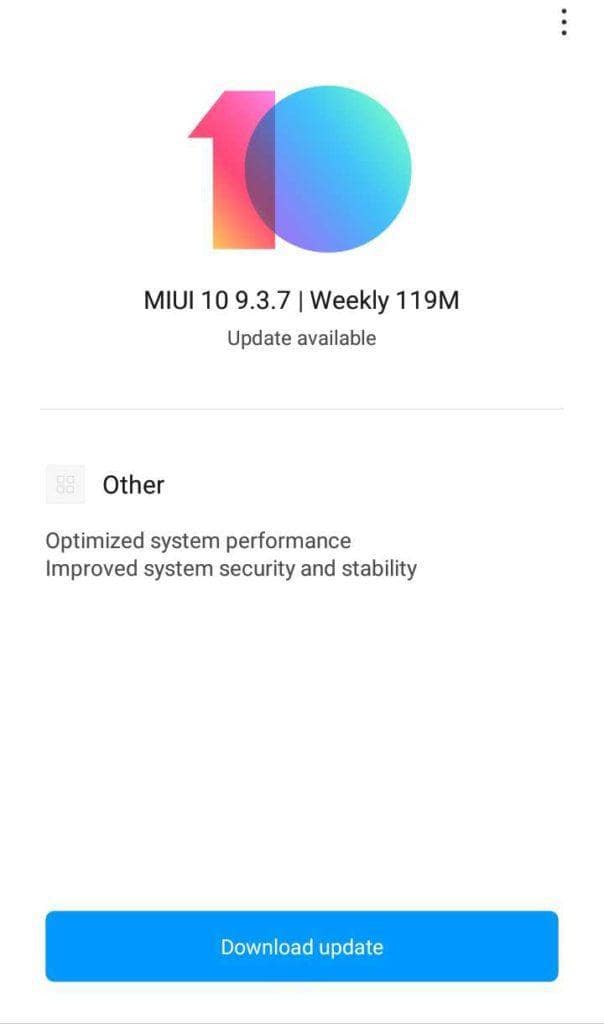 What's New in MIUI 10 9.3.7 Beta:
As stated by MySmartPrice in a report which suggests that both the Redmi Note 7 and the Note 7 Pro will be sporting a 48MP-Capture Mode, while the Indian Redmi Note 7 doesn't have a 48MP Sensor at all. It may seem that the company may be referring to the Chinese Redmi Note 7 or even could be rolling out a mode for the Indian device which would enhance the image quality as seen on the Asus Zenfone 5Z.
While the above features would be exclusive to the latest offerings by Redmi, there are some features common to all, such as MI Pay app's icon has been changed, the App Vault with the keyboard now has a new Dark Mode, Updated Android Security patch for some exclusive devices.
Also, this update adds new Full-Screen Mode Button for supported devices; Users can use the app in full-screen mode by clicking the icon on the navigation bar, as seen on the Asus Zenfone 5Z. Also, the Update adds a new Swipe-Up to unlock feature, same as on the iPhones, which seems good for some users.
Looks like Xiaomi has learned from Other Manufacturers and Tech Experts and implemented these amazing features.
NOTE: While this update is for many devices some options may not be available for all devices
List of Supported Devices:
Xiaomi Mi 9 SE
Mi MIX 3
Mi 8, Mi 8 Pro Mi 8 SE and the Mi 8 Lite
Mi Play
Redmi Note 5 Pro and maybe other Redmi Note 5 versions.