It has now been a few months since Google announced the latest version of Android, i.e., the Android Oreo 8.0 update. The update comes with some cool new features and loads of under the hood changes for better user experience. The Android Oreo update is already out for Google Pixel phones, and the recent Nexus phones, i.e., the Nexus 6P and Nexus 5X; the updates are currently available to download on Android's official website. Sony has also updated its Xperia XZ smartphone to Android Oreo recently which arise a question in the mind of many smartphone users, When will my smartphone get Android Oreo update and it's quite obvious Xiaomi Mi users will also be having this question in their mind.
But like many other OEMs, Xiaomi is also silent on the Android Oreo updates for it's Mi and Redmi devices. While the company may also be known as the Apple of China and has pretty killer phones in its portfolio; covering every category in the market. Its software update cycle is still considered weak compared to its competition even when it comes to its flagship devices where other OEMs excel.
The company's smartphone shipments have soared to unbelievably new heights, with the introduction of Redmi Note 4 and its earlier predecessor the Redmi Note 3. While it's already been proven that the reputed Chinese-giant always bless its audience with the best price to performance ratio, ever seen in the smartphone industry.
Now, people are already excited to get their devices running on the latest Android OS. Among those,  Xiaomi Mi users are also anxiously waiting for the latest update. Now the question that might be coming to your mind might be, "Will my Mi device get Android Oreo update?". Well if you have this question, then you are at the right place, we have compiled the list of all the Xiaomi devices that are expected to get the latest Android Oreo update.
Features of Android Oreo
Before we tell you the list, let's take a quick look at the features of Android 8.0 Oreo update.
New Notifications Behavior
Support for Picture-in-Picture Mode
New Emojis
Added Support for Adaptive Icons
Includes Project Treble (for faster boot time and quick system upgrades)
Improved WebView API.
Multiple Display Support
Improved Doze Mode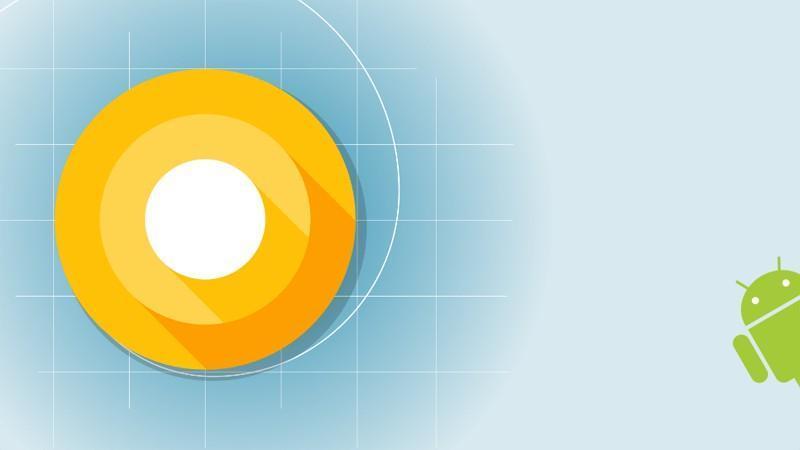 These are just quick features of Android Oreo, but there's a complete overhaul from Android 7.1.2 to Android O.
Also, Google has now released the developer preview of the Android Oreo 8.1 update as well, which comes with pretty exciting features.
Note: Xiaomi Devices from 2014, 2015 and 2016 are less likely to be able to get the Android Oreo update.
Since Xiaomi Devices run on MIUI, it'll take some time for Xiaomi developers to customize the Android 8.0 Oreo, to be able to run on their devices.
Let's Take A Look At The Xiaomi Devices Getting Android Oreo Update:
Xiaomi Mi Series
The devices that fall under this line-up are mostly flagships from the Chinese OEM, while there're some new mid-range handset inclusions, which could make it to the Android Oreo list. But still, we're not 100% sure about this mid-range phones. Remember as Xiaomi also has to develop its MIUI which is a heavily skinned version running on top of Android; things will inevitably get delayed here.
The devices from Mi-series are most likely be able to get the Android 8.0 Oreo update. Not every device will get the update, but most of them will. Those devices that are expected to receive the Android Oreo update are:
Most of the devices in the list are already running on the Android Oreo update, and the rest of them will be getting the official Android Oreo update from Xiaomi in Q4 2018 which means in the coming few months. The update rollout schedule has been confirmed by Xiaomi.
Xiaomi Redmi Series
The highly applauded Redmi series is the sheer reason what Xiaomi is today and the new peaks of glory it had achieved. So, it will be a good idea, to send some love back to its users, in the form of the Android Oreo, which now or later it will be asked by many Redmi users.
Xiaomi has just started updating some of its majorly hit Redmi devices on( now considered as mint) Android Nougat, for its Redmi Note 4, Redmi 4 (aka Redmi 4X outside India) Mi max and Mi 5S and its other variants. While the entry-level budget handsets such as Redmi 3, the 3S prime will not receive any updates in the future.
Moreover, the new updates won't be coming soon given that Xiaomi's past update record and what have we seen so far, with the Redmi line up. You can expect them in Q2 of 2018. If the company could tone down on its line up, it would have been more comfortable to swallow the entire Oreo at once.
The Redmi series is still a doubtable thing to expect Android O (Oreo) update. These smartphones are in the budget segment and are more likely to get very few updates. Most of them have been updated to Marshmallow till now, and Android 7.1 is still a doubt. Well, keeping that aside, these are the devices from Redmi Series which are most likely to get Android Oreo update.
Redmi 5A
Redmi Note 5A
Redmi Note 5A Prime
Redmi Note 5 Pro
Most of the Redmi devices on this list are already running on the Android Oreo update, and the remaining ones will be getting the Oreo update in Q4 2018 as confirmed by Xiaomi.
Now all we have known which devices will be getting the Android 8.0 Oreo Update, let us compile the list. So here's the complete list of Xiaomi devices getting Android Oreo Update.
List of all the Xiaomi Smartphone Models receiving Android 8.0 Oreo Update
Mi Mix
Mi Mix 2
Mi A1
Mi Max 2
Mi 6
Mi Max (Controversial)
Mi 5S
Mi 5S Plus
Mi Note 2
Mi Note 3
Redmi Note 4 (Controversial)
Redmi Note 5A
Redmi 5A
Redmi Note 5A Prime
Redmi 4X (Controversial)
Redmi 4 Prime (Controversial)
Xiaomi Devices Not Getting Android Oreo Update
Mi 5
Mi 4i
Mi 4S
Mi Pad, Mi Pad 2
Redmi Note 3 Pro
Redmi 3
Redmi 2
At this point in time, it is hard to predict which Xiaomi will get the Android Oreo update as there has been no official announcement by the company. As we move into 2018 a lot more information will be revealed which will help in confirming the device which will get the latest Oreo update.
We hope this list helps you to gain some information you wanted to know. If you've any questions regarding this, please leave them in the comments section.