Now we all have easy access to the internet, and this decade has brought the cheapest data plan, so we don't have to depend on WiFi connectivity. This has boosted the online streaming market. Due to this, online streaming sites like YouTube, Netflix, Amazon Prime Video, and many more have enticed many users across the world. Sometimes we liked any video, and we would like to save the videos from YouTube. There are many complicated and full of useless tricks on the internet to download YouTube videos for free, full of ad popups. So we are going to introduce you to the best app to download YouTube videos.
With more than 100 million downloads globally, Tubemate is the best YouTube video downloader app for Android phones. We would not say that we have tried this and found it best. We are still using it since 2011, and TUBEMATE IS OUR MOST FAVORITE APP to download YouTube, Vimeo, Metacafe, Google Videos, and several others, which are accessible directly from the app. You can download YouTube videos up to 2K and 4K quality. It offers more than 13 quality options to download videos. You can select resolution and quality between 1920×1080, 1280×720, 640×360, 176×144 in MP4 and WebM video format. It is not limited to only videos; you can convert and download Youtube videos to MP3, AAC, OGG audio quality. You can say Tubemate is a one-stop solution to free download videos and audios from YouTube and other sites like this.
Important Note – Tubemate's official version is not available on Google Play Store. You have to download Tubemate APK from the website. The detailed tutorial is given below.
 Description and requirements to download Tubemate APK: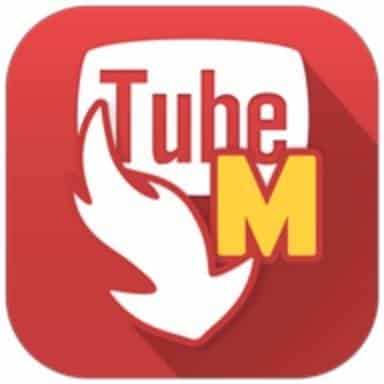 License – Free
Operating System – Android
OS version Support – 4.0+er releases
Developer – Devian Studio
Latest APK version – Tubemate v3
Size – 7.2 MB
Downloads – 10,00,00,000+
Features of Tubemate Android App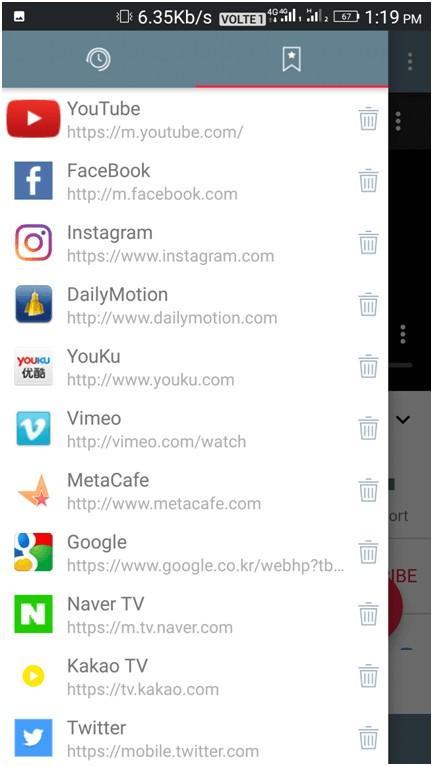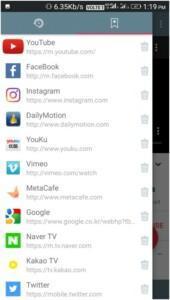 Easy to use – the downloading procedure of YouTube videos is easy; you can download and save videos within 30 seconds.
User-friendly interface – this app is dedicated to media download. The interface seems like you are using the YouTube app but with a download option.
Fast Download mode – with this feature, you can download videos fast with multiple connections.
Download in the background and multi download options (you can download 5 videos simultaneously)
Resume downloads – It gives an option of resume downloading.
Convert to MP3 (with the additions app MP3 Media Converter)
Multi windows browsing
Tubemate supports English and 47 other languages.
Play all downloaded files in a built-in player and create playlists.
Download the videos by copy and paste the link.
Light and dark theme
***Catch*** To download videos higher and 720p, such as 1080p, 2k 4k, and audio file, you have to download an additional app shown in Tubemate, which will convert and merge video and audio with high resolutions.
Download Tubemate APK For Android
Unlike any other app or online site to download YouTube videos, you don't need to visit the YouTube app or website to copy the URL and paste it somewhere and wait for it to convert and then download. Here, in this app, you can directly watch and download videos. This article has provided you the simplest and quickest method to download videos from YouTube and other streaming websites. It supports Instagram, Facebook, Dailymotion, Vimeo, MetaCafe, Google, Twitter, and many other sites.
Step 1 – Download the latest version of Tubemate from the direct link given below.
Step 2 – Skip this part: on the home page, you will be shown 3 options to download. Click any of them to download the Tubemate APK.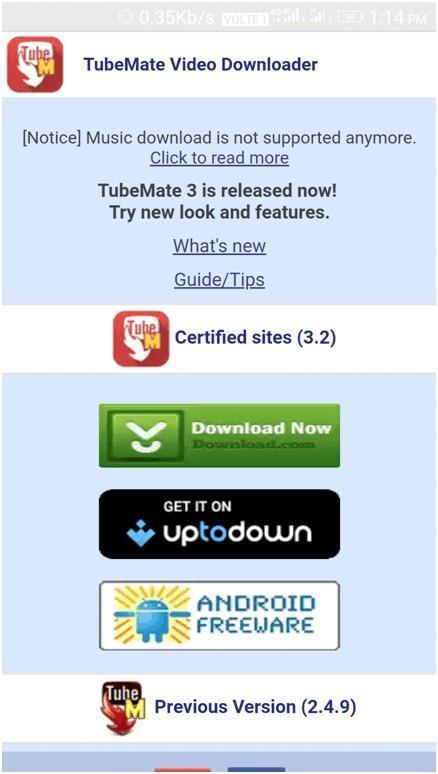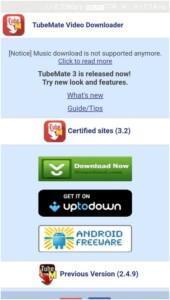 Step 3 – Skip this part: On the newly opened webpage, tap on the download option or "Free" shown in green color. APK will be downloaded automatically.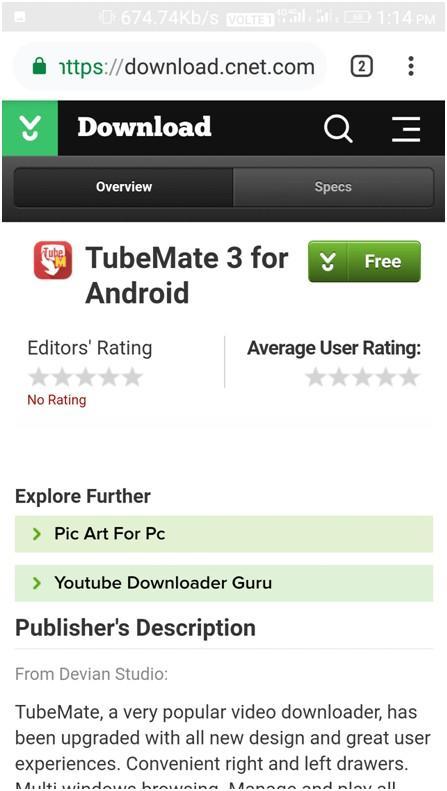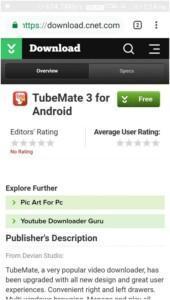 Step 4 – Open the Tubemate APK file in File Manager or directly open the downloaded file from the notification bar. (As shown in the image below)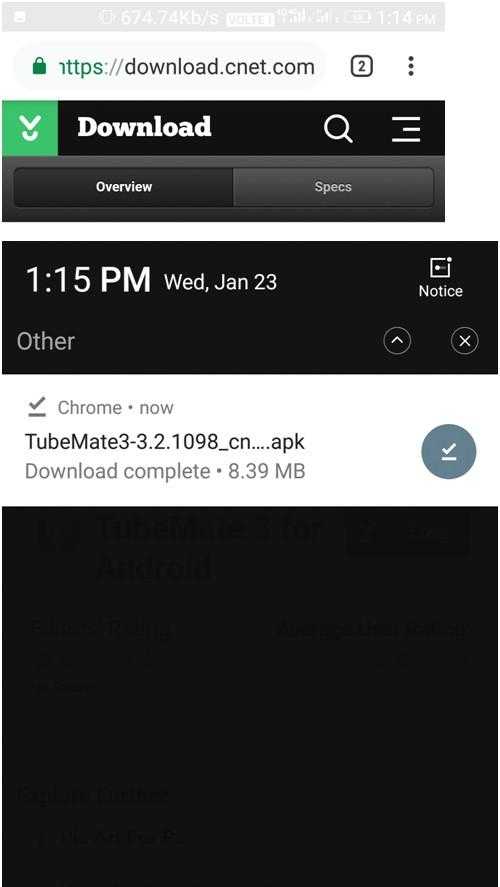 Step 5 – Click on the install option shown on the down right side. The installation process will be started.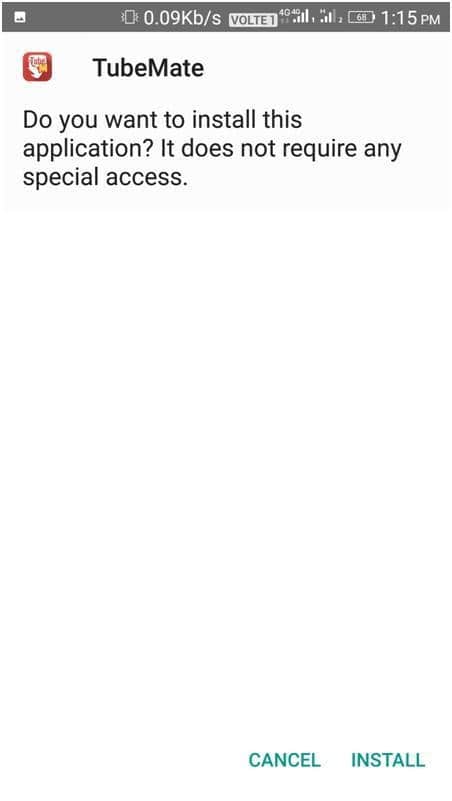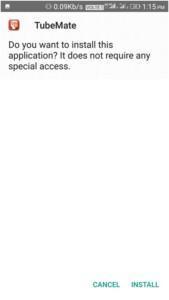 Step 6 – The app will be installed, and you can install it directly from there or the home screen.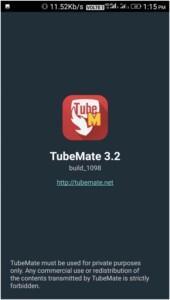 How to download YouTube videos with Tubemate App
The downloading process is so much simpler here. The whole process is given below, step by step.
Step 1 – Search by typing the keywords of the video you want to download.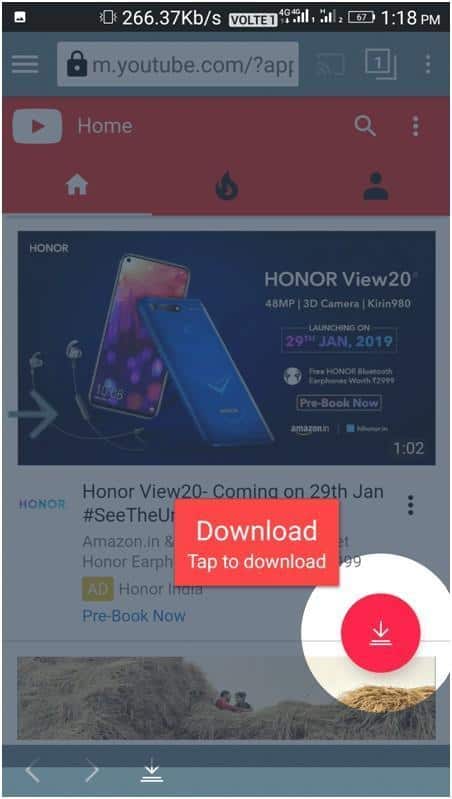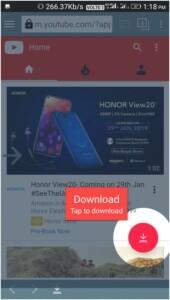 Step 2 – Tap on the video to open it and click on the download icon shown in the pitch pink color.
Step 3 – Now, the video's information will be fetched, and the quality options will show up. You can select whatever quality you want. And click on the download icon.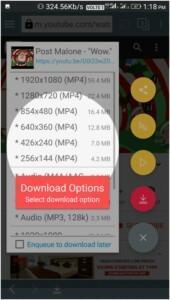 Step 4 – Now, after the quality selection, you have to click on the download again, and your video will be downloaded automatically.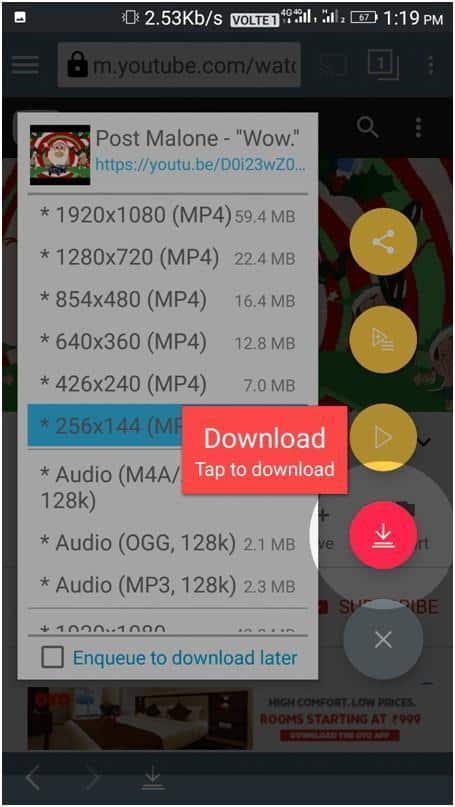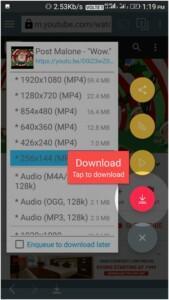 Step 5 – If you want to download a video in 1080p, 2K, the 4K, or audio file will be asked to download the additional app and shown as in the image.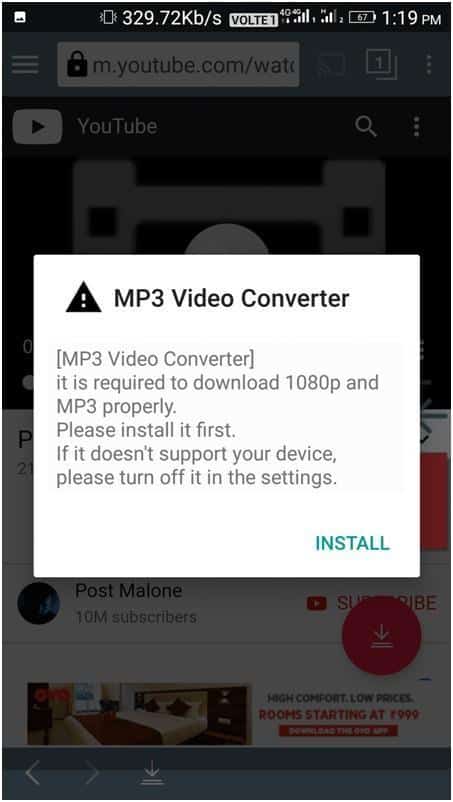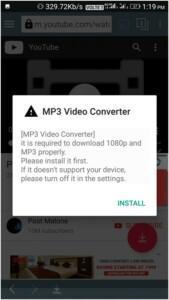 With these steps, you can convert any YouTube video to audio and download it just as simple as download a video from YouTube with TubeMate Video Downloader.
Signing Out:
There are several fake apps available on Google Play Store claiming themselves as TubeMate, but they all are fakes and nowhere near around the quality of TubeMate. You can download all the YouTube videos within just a few clicks. Sometimes some videos are marked as * (star) cannot be downloaded. But the developers usually update such fault regularly so you can download every video available on YouTube and other sister sites like this. Tubemate is one of the best YouTube video downloader apps so far since 2010. If you know any other apps which can be the best alternative to Tubemate or any other methods to download videos from YouTube for free, then you can share them with our readers in the comment box.