Today Millions of People around the world are using Social Media platforms, and we are getting closer day by day with the help of Social Media. The reason behind the massive growth of active users on Social media is entertainment and some random kinds of stuff like News, Knowledge, and meeting new people. When we are talking about entertainment, there should be content in the form of Video, Image, and messages.
But, sometimes we can't satisfy by watching that content, we want to download it for watching it offline and sharing with our friends and family. But, the problem occurs when we can't find the download option on Social Media. So, in this article, We will help you to answer the question: How you can easily download videos from popular social media platforms like Facebook, YouTube, and Instagram.
How to Download and Save Videos on Any Device
A website called All Downloader is helping lots of users to download YouTube, Facebook, Vimeo and Coub Videos in really Simple steps. This website supports video in different formats and qualities. For example, You can download videos in FUll HD, HD, and even in qHD.
How to Download YouTube Videos
YouTube is the most popular Video sharing and streaming website globally; this is a Google Product, So the number of users on YouTube is in Billions. Still, it lacks a download button to save videos offline. So, if you are looking to download YouTube video follow these simple steps.
Visit All Downloader YouTube video downloader page.
Paste the Video Link in the Box
Now, you will find Different Quality of the Video. Like 360P, 480P, 720P
Simply Click on Download Button.
All done, Your video will start Downloading in Seconds.
How to Download Facebook Videos
Facebook is the biggest social network platform on the planet, and it is also becoming a big video sharing website. In order to download Facebook Videos the procedure is slightly changed here, Now Facebook is not a full video content website, so in a way to download Facebook videos follow these steps. Get the video link. You need to the right click on the video and select the option of show video URL.
Right click on the video, and select the option 'Show Video URL.'
Now a Dialogue Box of URL will open, Copy the URL.
Go to All Downloader website, and paste the URL.
Now, you will find Different Quality of the Video. Like 360P, 480P, 720P
Simply Click on Download Button.
All done, Now your Facebook Video will Start Downloading in Seconds.
How to Download Instagram Videos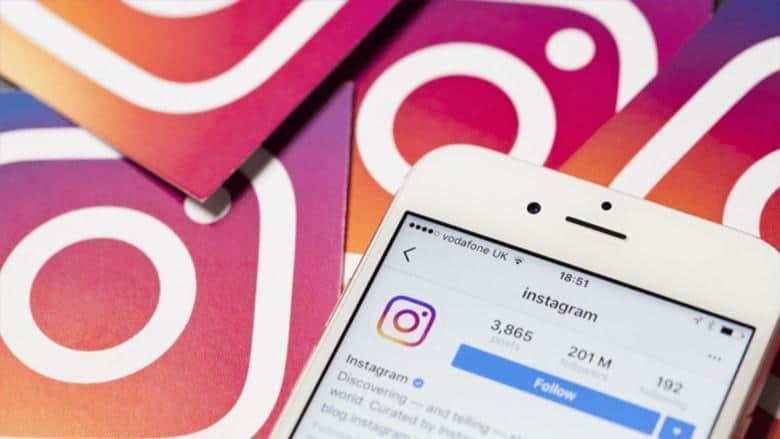 Instagram is the newest Social Media platform, and most of the users are using it on a Mobile device, nearly every user is using Instagram through Application. So, in a way to Download Instagram Video, you will have to follow these steps:
To copy the Instagram Video URL. Click on the three-dot option on the top right side of a video post.
Now select the option of 'Copy Link'.
Now, Visit All Downloader website on your mobile, and Paste URL.
Select the required video format and quality, and tap on Download option.
Done! Instagram video will start downloading.
Also, read: Watch and Download Instagram Stories (StoriesIG and WeInstag) Anonymously
How to Download Coub Videos
Coub is a famous Video sharing website, which is very popular for small funny videos. Users are using Coub through both the platform. Coub application, and coub website. So, in a way to download Coub videos. Follow these steps
To copy the Coub Video URL, Click on the setting icon on the video post.
Copy the Video URL, and paste it into the All Downloader website.
Now, you will get to see multiple video options to choose from.
Select your desired video file and press on download option.
Coub video will start downloading.
How to Download Vimeo Videos
Vimeo is the most Popular Video-sharing website after YouTube, and if you are looking to download any video from Vimeo. Here is a simple step for you.
First, copy the link of Vimeo Video, and paste into All Downloader Website.
Now, you will find Different Quality of the Video. Like 360P, 480P, 720P
Simply Click on Download Button.
All done, Now your Vimeo Video will Start Downloading.
Add Bookmarklet to Easily Download Video
All Downloader Website supports a Bookmarklet Option to Download Videos even more easily.  The bookmarklet is same as the Normal Bookmarks that we add in our Chrome Browser. But, it works a bit different. To add the Bookmarklet of All Downloader website, Visit this Link.
Now you will find a Red Download Video button. You just have to Drag this button to your Bookmark Bar, and Done. A new Page with the name of Download video will be added to your bookmark; now you can simply click on this Bookmarklet page everything you wanted to download any Video. Just keep in Mind you have to stay on the same video page while clicking on the button.
E.g., You are watching a YouTube video, and you wanted to download that video. At that time, you can simply click on the Download Video Bookmark option; then it will automatically sync your video URL and open a new page with the Download option of the same video. It means you don't need to Paste the Video link to proceed to download. You can simply tap on the button and start the video download. So simple and easy to download any Video on any device.