Saints Row, an open-world paradise, was first launched in 2006, and it's been many, many years since the last saint's row was released. And now the world begs the question of where is the next chapter of this gangsta thriller? Where's Saints Row 5? And in this post, we'll try to find out what happened to the upcoming legendary title and it will happen or not? What made it gain tremendous success for what it was and how the studio might bring it back, or is it already among us?
Update: The company has now confirmed that the Saints Row 5 game is currently in development.
The game has always been criticized for being a cheap Grand Theft Auto knock-off, and this may hold for a while for the first title, but after the first game, Volition, who's behind the development of Saints Row franchises, made its sequel in 2008. And this time, it was even bigger and better.
The game had a vast open-world free roamed to explore and had far more interesting activities in the world than its rival, which was none other than GTA IV. The game faced fierce competition at the beginning. Still, later gamers understood that even though the story wasn't that great, the Open world experience was a little superior compared to its rivals. And now it went a huge success, the studio then also decided to launch it on more platforms. The first one was an X-box exclusive, while the later releases were also supported on PC.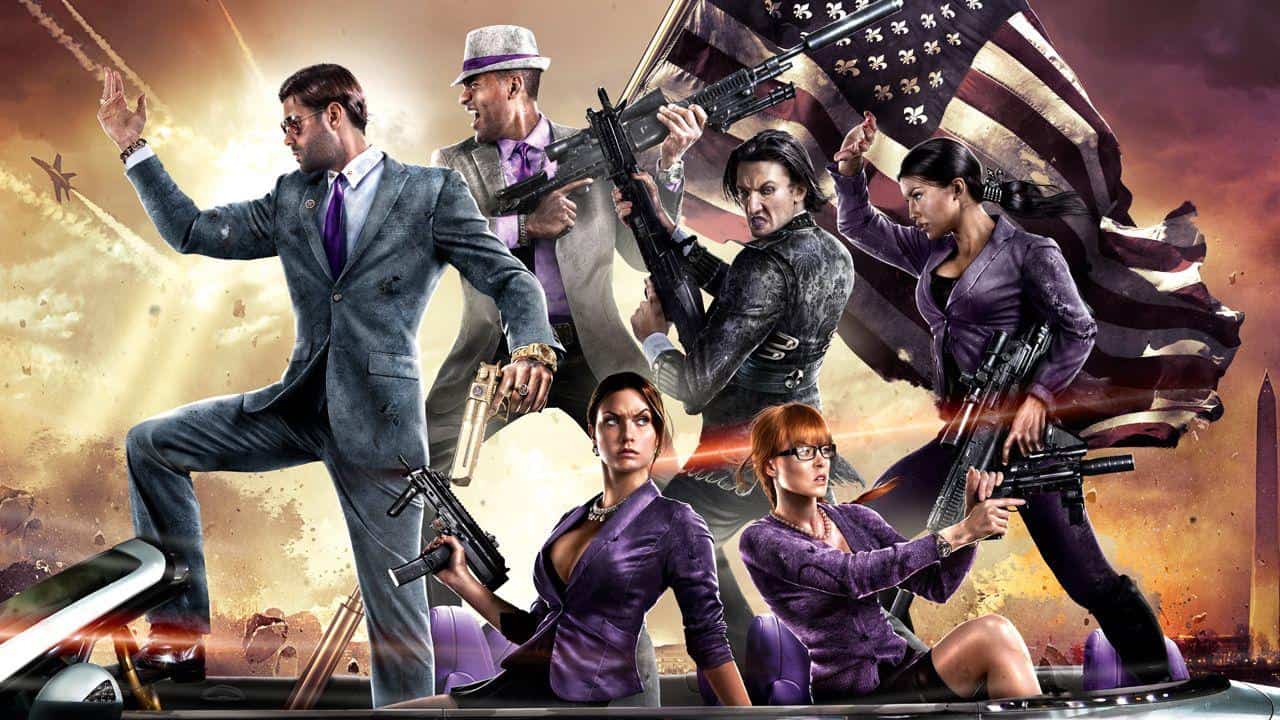 The Studio was on par with RockStar with their game development and made Saints Row the 3rd in 2011; it had all the legacy of its predecessors and introduced a better storyline and much-polished graphics. It didn't have any funny looking character movements, which made everyone call it a cheap copy. This was an original Saints Row. However, it wasn't going very well for the studios, they went bankrupt, and the game publishing rights were bought by another firm named Deep Silver.
Despite such pitfalls, the studio managed to deliver Saint's Row 4, and its primary rival was none other than GTA 5, Rockstar's best yet. The 4th installment took just two years, and this time Volition went all wild with this one and added all the quirky elements you can think of in a fantasy open-world shooter. The game had mutants, aliens, and whatnot. Despite its gangster roots, the game had superpowers for the characters to control their will's open-world objects.
However, it changed its path with the release of Saints Row 4, and now it's been more than five years we haven't seen anything about saints row 5, or have we? Volition has released a game named Agents of Mayhem, which has similar ties and some graphics themes similar to Saints Row, and on top of that, it exists in the same universe as Saints Row.
A similar third-person shooter from Volition, same funny cheese dialogues, along with an eccentric squad of characters along your journey in the same universe as the Saints Row was. So, everyone always begs why, isn't this game called Saints Row 5, it has all the recipe of that matches its prequel. However, even though the original saint's row 5 is in development, we haven't seen anything in their Job listings that could point out that, yes, things are rolling for its development. Volition will surprise everyone as they did with the 4th installment.
Because, Saints Row series can't handle another push back when Rock Star launches Grand Theft Auto 6 (GTA 6), and also the open-world wild western sequel, Red Dead Redemption 2, it will be a tough battle for Saints Row 5 to stand out even if the graphics are realistic, but if it lacks its original soul, which by that time should be remembered and won't get lost.
So, the answer to the question of Where's Saints Row 5, for now, is Agents of Mayhem is your Saints Row 5. The game has many similarities, cuts down on Gangsters and silly dialogues, and is based on its original storyline. Nothing here feels like a copy of grand theft auto, which finally set's it free to have its own identity. It's been also said that Volition and deep silver isn't just naming the game like Saints Row 5.
It takes place after the Saints Row: Gat out of Hell and has all the expected over-the-top gameplay in a huge open-world environment. So, what if the Saints Row 5 happens after the Agents of Mayhem series goes by and the developers in the meantime perfecting the 5th sequel in this long going Saints Row series.
Super Powers are Saints Row Unique flare. However, it looks like most fans are now leaning towards dropping the idea of any superpowers being in the game. However, such unique abilities in the game are a thing of Saints Row, and for this, a great solution would be to use them, if and only if the user toggles them, much like cheats in Grand Theft Auto. How about that?
Here're some of the things that are expected from Saints Row 5:
Going back to its Gangster Roots, that's their unique Genre.
Bringing back the resemblances to Saints Row 2
A wide range of Weapons and New Super Powers, maybe?
Ability to Customize Cars, Super Powers for each Character and Character body parts type
-> Customizable Angel Wings
-> Customizable head/masks
-> Customizable Powers to each body part, this will thus give us more in-depth control over characters
AI-powered enemies and Boss
A Complete new large city or as many fans want a combo of Steelport and Stilwater
Broad-Casting other player's Chaos in the city, on a giant screen near News Offices in the city
Collapsable City buildings, where your powers damage them
Time Travel could also be a thing in the next sequel
Environmental change as per the mission's nature
Photo Mode, to Capture your Epic moments within the Game and share with the Online community
With Multi-Player games such as PUBG and ROS, Saints Row could also get into this Online Multiplayer arena with a Saints Row 5: Online
Just like for Saints Row 4, the company made a surprising announcement, and there will come a day when the same might happen with the release of Saints Row 5. We might see the first trailer considering the game entered development in 2015 or late 2016. The trailer should arrive anywhere in mid-2018 or early 2019. With the increasing Open world concepts moving in, such as Watch Dogs 2 and Mafia 3, Saints Row has its bizarre flavor and take on the Open World genre, and this will never die. The Saints will undoubtedly return with the fifth sequel in 2018 or 2019. You can also upgrade the Saints Row game series's sound quality involvement by choosing a good budget gaming headset (A great guide by 2K reviews).
Some latest reports now reveal that the Saints Row 5 will also have in-game microtransactions apart from the much-requested multiplayer mode. The game will get a decent boost regarding Customizations; you will customize the players better now. However, multiple reports from the Media are suggesting that the game might not become a reality.
Saints Row has always been centered around single-player Gameplay, and adding a multiplayer mode to it will be an interesting twist. It will also garner more interest from gamers in the franchise. We also hope, if this one comes out, then it won't be a Console Exclusive, a PC version is much needed and should not be neglected or delayed, but then again, it's business for Studios.