Huawei's Honor sub-brand released the highly anticipated Honor View 10 which featured the notch display and bezel-less design and was powered by the high-end Hi-Silicon Kirin 970 chip which was paired with 6GB RAM. It runs on Android Oreo 8.0 and top of it runs Huawei's custom EMUI 8.0 skin. However, some may not like onboard software UI that it comes with while others may want to install custom software in it. So, to perform all these things you need to Root your Honor View 10 and start playing with various custom ROMs, standalone firmware that enhanced your phone's abilities and much more.
To start following the tutorial, here are some small requirements that you need to fulfill before you begin the process.
First of all, following are the various models on which this root method is supported, for now, so make sure your device's model number matches in the list.
List of various Honor View 10 models are supported
Honor V10 BKL-L09

Honor V10 VKY-L29

Honor V10 STF-L09

Honor V10 BLA-L29
Next, take a back up of your important data, in case if you lose any, so backup everything on your Honor View 10.
Your Bootloader should also be unlocked to try this process, so make sure you do it before you begin this.
After that, make sure you have installed ADB and fastboot tools on your Windows PC as this command line Android Debug Bridge is required to flash the magisk file, which will then allow you to get root access on your Honor View 10. Check out this handy, guide on how to install the adb and fastboot tools on your computer.
And lastly, your Honor View 10 needs to have at least 50% or 60% battery in reserve to successfully perform all operations mentioned here.
How to Root the Honor View 10 without TWRP recovery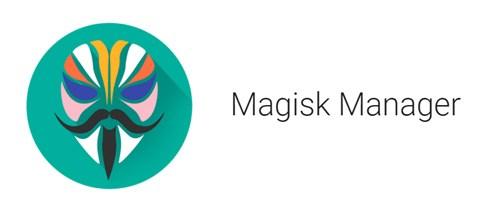 Step 1: Now to begin with, firstly Download and Install the latest version of Magisk Manager on your Honor View 10 (Download Latest version of Magisk Manager from here)
Step 2: Next thing you need to do is Download the matching ramdisk file according to your device's model number only, links to download the same are given below and carefully download the one as per your model
Step 3: Once, downloaded place that ramdisk file on your phone's storage
Download the ramdisk file according to your suitable model only:
Step 4: Now you need to open the Magisk manager app and go to  Settings > Update Channel  in here you will choose Custom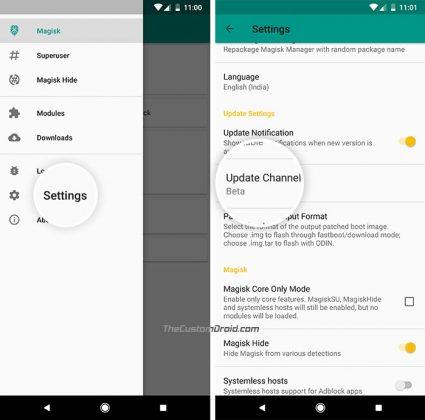 Step 5: Next, a pop-up will appear asking you to enter a URL, and you copy and paste this URL given here –> https://goo.gl/jefZKH
Step 6: Now once you have entered the URL given above, you will be advised to install the latest version of the Magisk. So, do install it.
Step 7: Next up is patching the boot img file, so to do that, Go to Install and select it, you'll see three options, within that choose the Patch Boot img file
Step 8: It will ask you to select the boot img, means select the ramdisk file
Step 9: This will now patch your ramdisk file, now save that on your PC
The ramdisk file can be found  here –> /sdcard/MagiskManager/patched_boot.img
Step 10: Boot your smartphone into fastboot mode, by shutting it down and by pressing the Volume Down key and the Power Button simultaneously
Step 11: Once, in the fastboot mode, copy that saved patched boot img file and you need to place it within the adb and fastboot folder
Step 12: Next you need to open the adb and fastboot command window, by holding the Shift Key as well as the Right-click within the folder
Step 13:  A menu will pop up, and within that menu, you have to select Open Command Window here, this will open the adb command window to input our commands
Step 14: Now it's the time to connect your Honor View 10 to your PC or Laptop
Step 15: With that patched boot img file in adb and fastboot's installed folder and the command window now ready, insert the following command:
fastboot flash ramdisk patched_boot.img
Step 16: You have to wait till the flashing process finishes and once done, just insert this small commands given below to reboot your device
fastboot reboot
Your device gets rebooted, and you will now have root access on your Honor View 10 so that you can start installing all the custom firmware available for the device on XDA-developers