After a long wait, the Motorola Moto X is back again, in new shiny clothes, from a new designer, along with a new camera and much more we'll discuss here today. The company announced the much-awaited phone today at IFA Berlin. Although, we pretty much had an idea of what it will pack under the hood, well other new features that it brought are kind of interesting though.
Motorola claims this is to be their most efficient Moto X so far because of the Qualcomm Snapdragon 630 2.2 GHz octa-core and a decent 3,000 mAh battery. The phones come with 4GB/64GB and 3GB/32GB RAM and Storage respectively, which variants may follow up on what region is still unknown.
Starting with the first most noticeable difference is the new design, the Moto X4 now features an all metal anodized-aluminum frame holding together the front and rear which made out of the glass now and protected with gorilla glass on both sides.
Moreover, the rear-end here is a mirror-like 3D glass, when the reflections hit's that Gorilla Glass covered 3D rear panel it makes beautiful swirly patterns; giving it an artistic look and feel. The rear side edges are curved and flush into the smooth metal frame, which also houses the 3.5mm headphone jack at the side bottom.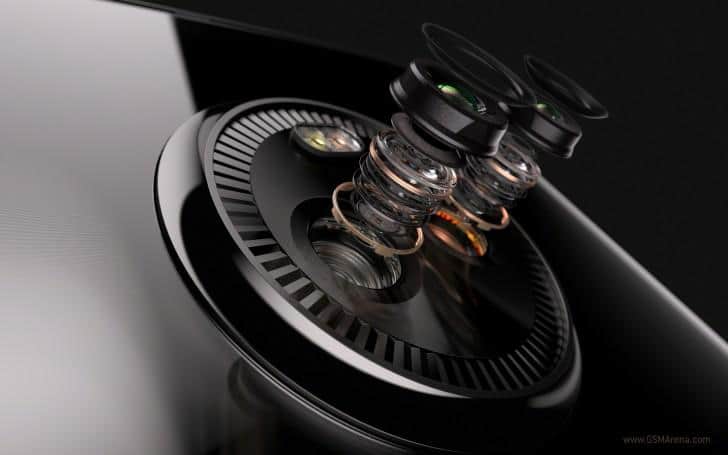 Moving ahead, we now have Dual-Cameras as we reported earlier, but one of them is now a Wide-angle lens rather than a Monochrome sensor we have seen on the Moto Z2 Force as well as the New Moto G5S Plus. The Dual-Camera hardware here is a little different with a 12 and 8 MP setup, featuring a main RGB camera with dual autofocus, coming in at a f/2.0 aperture, and large camera sensor pixel size at 1.4 µm.
While the eight mega pixel snapper comes with a Wide-angle lens that has a 120-degree field of view at f/2.2 aperture and 1.12 µm pixel size. This setup includes a Dual-tone LED flash, Phase Detection Auto-focus and with additional bokeh effects(selective-black and white as well as Bokeh focus adjustments) and now is also armed with wide-angle shots capability; with similarly designed round shaped camera hump loaned from the Moto Z2 Force Edition.
Coming to the front, we have a 16 mega pixel selfie snapper(with selfie flash) with f/2.0 aperture and 1.0 µm pixel size for selfie lovers which Motorola claims should provide for superior selfies in low-light conditions, and also packs in an Adaptive Low Light mode specifically for this case.
In case you're wondering about the display, it doesn't feature Shattershield like the Z force or X force but has substantially smaller bezels compared to them. The fingerprint also houses on the front(comes with one button navigation as expected). Still, we would appreciate a rear mounted fingerprint reader on the Motorola batwing logo. The screen is an LTPS IPS 5.2-inch FULL HD panel.
However, on the software side, but this time it's packing a lot of tricks up its sleeves but still staying close to stock Android 7.1.1(Oreo update is also confirmed).
The Moto X4 now has Moto Alexa, which is Amazon's AI assistant Alexa integrated into and now can control and perform everything as the regular Alexa does. Along with all the Moto experiences we love such as chop-chop for flash light, wave for Moto display, twist the wrist to launch the camera all this legacy features are present here.
Apart from that, the new Moto X4 can now simultaneously stream music up to 4 devices via Bluetooth 5.0 Powered by French start-up Tempow. This wireless sound system software ability is integrated into the OS itself.
Last but now the List the Moto X4 goes water and dust proof with its IP68 ratings, which much-needed since the Moto X Style era. Our final first impressions verdict would be that it's sad to see the Moto X losing the flagship status by going upper mid-range.
As well as gone is the customizability to create your unique looking X also died now what left is the premium design and an affordable price tag of $400/$450 in the US arriving later this fall; while the European pricing is confirmed at 399 Euros. The new Moto X4 comes in two paint jobs that are the sterling blue and super black.