Rockstar's most successful franchise is, without any doubt, the Grand Theft Auto series, and after a blockbuster success for the GTA 5 with total revenue of $3 billion generated from console and PC release by selling over 60 million copies across the globe. So, it's almost confirmed that GTA 5 would see another blockbuster sequel, the GTA 6. Moreover, Rockstar will take enough time to release it. The development time will take at least 3 to 5 years and another one year to thoroughly polish it for the consumer level.
New leaks here: GTA 6 (Grand Theft Auto VI): Release Date, Maps, Location, And News
However, if you are thinking about its release date, then sit back and relax as there are more than two years to go, and most probably, there is still a year till we see GTA 6's first trailer. The game's trailer is expected to show up in late 2018 to early 2019, while the game might officially launch in 2020. As rockstar is now wholly focused on its console exclusive legendary series called Red Dead Redemption 2, BTW, its new trailer is already out if you have not checked it yet.
This, however, also tells us quite a lot that we could see on GTA VI, starting from the game's mechanics are now more natural, with characters affecting the environment around them, for example, water ripples movement and their impact on the surrounding props. WHich gives the game a different feel every time you play it.
Apart from that, we could see a more detailed open-world to explore, with rumors pointing out that we could see most of the cities revisited in this next installment. There's also one rumor conveying all characters will be present in the game, and it will be a switchable just like GTA 5. Here's a rundown of all the known rumors about GTA 6, and in our opinion, they are quite amazing.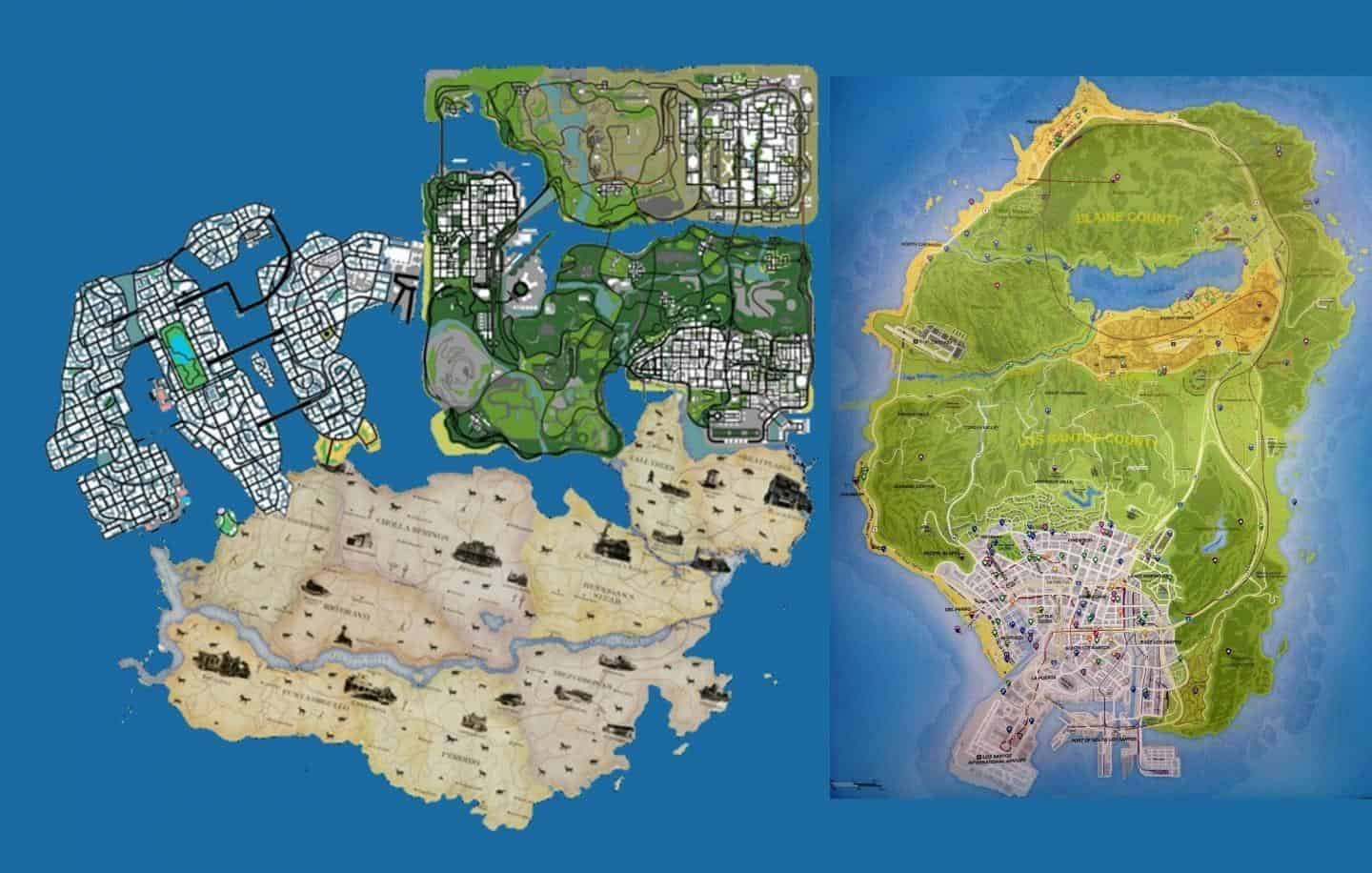 However, the scariest thing about GTA 6 is the question about its PC release, as many rumors and personal claims have pointed out that it will be a Console exclusive only, just like how Red dead redemption revolver and one didn't saw a PC release. The development of ERB2 caused the RDR to stay on consoles, and it was also difficult to port it to PC. We hope that does not happen to the Grand Theft Auto Six.
Another thing we're doubtful about is GTA 6's offline gameplay. While Sony might enter a deal with Rockstar for an Online ONLY game, we hope after a few years, and we should see an offline version for PC. Alternatively, else it won't be feasible for everyone to enjoy the game if it's online-only; pirates will outburst in tears.
Location and era settled in the wild west or 1970s?
Furthermore, when its first trailer comes out, we could expect a continued story on Micheal, Franklin, and Trevor on how they deal further, mixing up with old GTA characters like Tommy and Cj. Maybe we could travel between timelines and fix some things, and the character in that period helps us complete the tasks, which would be a cool addition to the story. Return to the wild west era will be a beautiful thing, but it would merely compete with RD 2. So, it's unlikely that Rockstar will move in that direction.
Finally, GTA 6 won't be launching after a couple of years from the release of Red Dead Redemption 2 as it's Rockstar's most crucial release next year, as it's already delayed a lot. So, we still have to wait and hunt for more clues on GTA 6. Till then, comment on your theories about what you would like the see in the Next Grand Theft Auto?