Call of Duty, the most iconic first-person shooter & also the most successful long going franchises from Activision camp has been lately running out of real-world ideas. A few years back, the game studio introduced the Call of Duty: Infinite Warfare, which was a Sci-fi battlefield with weapons and gizmos loaded to assist the players, but unfortunately the game turned out to be a big let down and was hated so much that it's Launch Trailer even managed to reach the Top 3 Most disliked videos on YouTube with the Infinite Warfare coming at a rock solid 3rd rank.
However, Treyarch and Sledgehammer Games learned their lesson and went back to its roots with the Call of Duty WW2 set across Europe and brings back the old vibes of the franchise and it was a terrific release, and now the game has seen large sales. It has already sold $500M worth of copies and is still rapidly growing, thus setting the new plot for the next release. And in this post, we'll discuss what could be possible or what ideas are potential and what the fans would like to see, all this we'll be talking about here. So without any further ado, let's straight get to it.
The Gulf War
This took places in the open deserts of Kuwait, Iraq, and Saudi when the peace talks failed Iraqi Government threatens to attack if anyone tries to invade it and thus began a series of US-led operation on to take down Iraq from Invading Kuwait. This will bring back the traditional old-school warfare that everyone loves about the first person shooter so much, as well as we could see the use of Aerial Bombing, thus including various aircrafts used to bomb the old Russian tanks and also a piece of 21st-century weapons that the US might bring in future.
Even though this would result in a short one as the conflict didn't last for more than a year, still if they get the storyline right and true to the narrative, it will quickly sell in millions and also fulfill everyone's desire of that one last desert storm operation.
The Vietnam War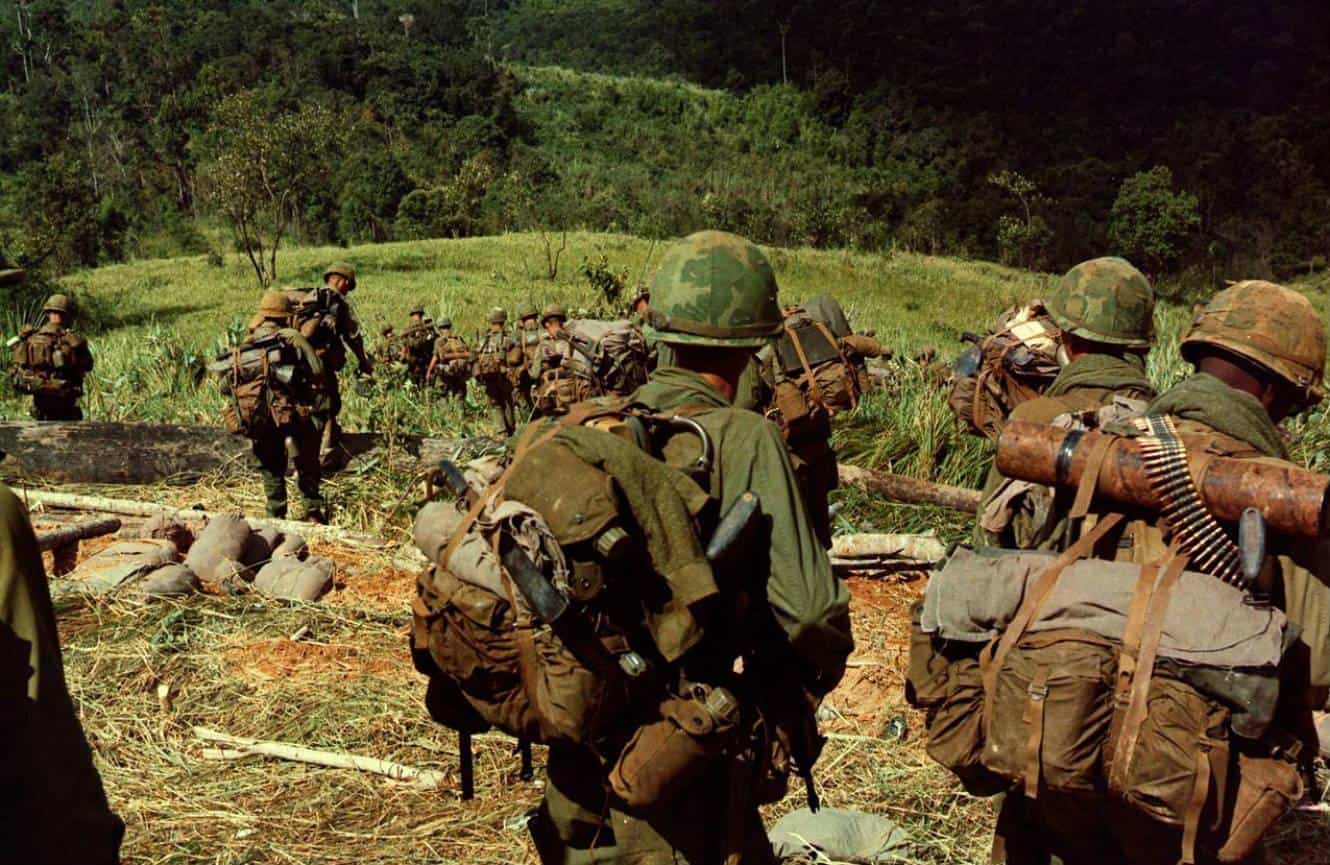 This one will be interesting and challenge at the same time as the outcomes will be controversial even though North Vietnam claimed the victory led by the US, still. You will be experiencing a warfare fought on land which includes dense forest, with enemies attacking from underground tunnels, facing the Chinese and the North Koreans as well as some conflicts with America's most fierce rival, that's the Soviet Union.
Apart from that, the gameplay will include the use of old-school weapons and the one used in WW2 with enhancements made to them. Missions such as transporting military assets across the Pacific in support of your troops, while being under heavy sea fire from the North Korean and the Chinese navy. So a good gameplay for Call of Duty 2018 on land, sea, and underground can be seen in this one.
Within the forest, a whole different survival plot is possible with the players taking on their enemies with whatever is available in the woods and secretly steal from the underground tunnel of the South Vietnamese.
The Cold War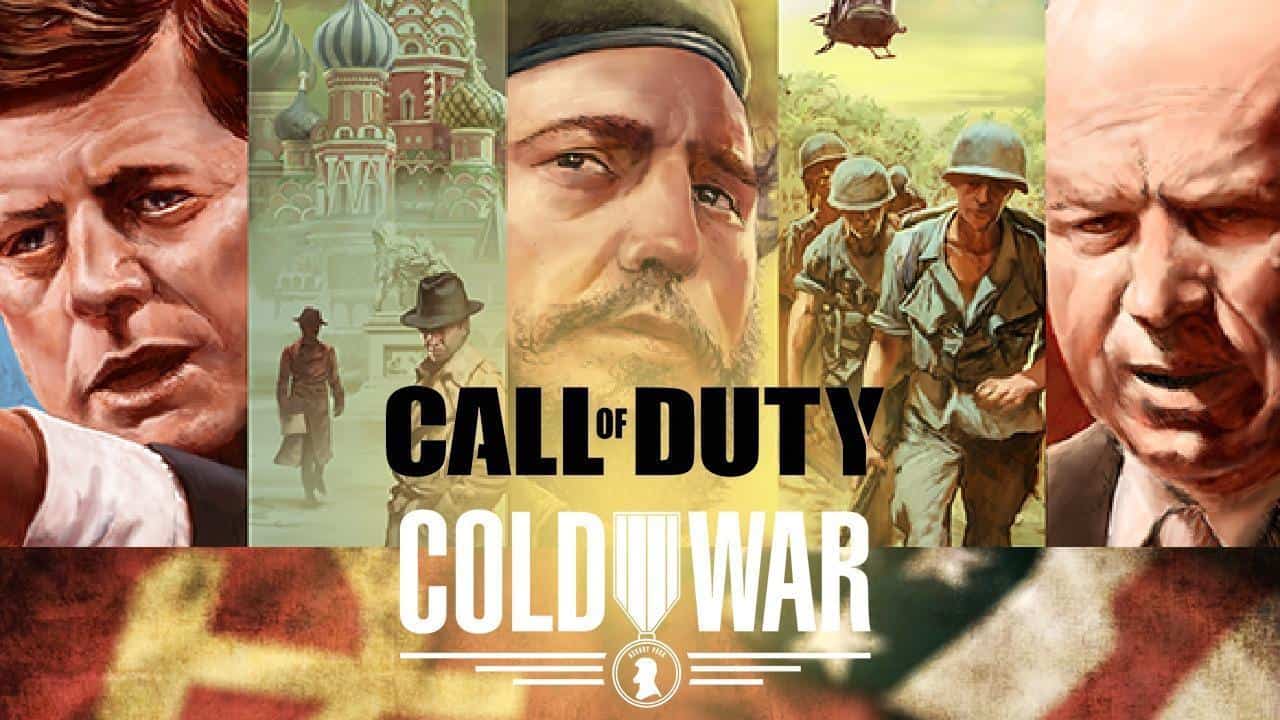 Well, this isn't a conflicting war but rather a more of a arms race between the US and the Soviet Union, the game won't have a continuous combat in it as there was no physical violence but high tensions between the two superpowers. More than an actual combat heavy assassination took place between the secret intelligence agency of the two nations; it will be more like CIA vs. KGB.
However, there's still a chance of involvement of Airial combat here, and according to many stories told by cold war spies and veterans, it's highly possible. You could fly various reconnaissance missions over Soviet Russia, in a spy plane namely U2, which was once shot down and by Russia(first combat occurrences). However, within few years of development, the US made the SR-71 and this where the developers could include the Air-combat in the game. As the SR-71 blackbird was the fastest spy plane and many nations fired missiles at it. This would be a linear storyline, and you get the open world feel, the corridor for the missions will be set, and you have to complete them on that path only.
You could be flying over USSR, and suddenly a Foxbat tries to intercept you at Mach 2 and all you can do in the blackbird is go faster, as it didn't have any weapons, so out running is your only chance under heavy fire and missile attacks. What an adrenaline rush it would be to include such historical gameplay in Call of Duty 2018.
Other events could include stealing the top-secret Mig foxhound firefox from the USSR like how it was in Clint Eastwood's Firefox movie, but this would be more of a spy mission and killing might only occur to take down the guards and other security personnel guarding the jet.
Bring in the Zombies?
You can expect this one when they run out of all ideas and just start throwing in random half skinned zombies and make it more like far cry but better with in-game graphics. To some, this might be interesting, but Zombies is the laziest choice of enemies unless they make them look terrifying and decide to make it an international crisis and take us to different regions to clean up all the mess, that would be one hell of a game.
This feels like a modded version of any game when zombies are involved by that's just my perspective anyway if you like a zombies apocalypse, good for you because the world at war had them and also the horror zombie mode in Call of Duty: WW2 was very well received.
Massive Multiplayer Wars
This can be a hit or miss, if not done correctly, the latest WW2 was introduced with multi-player support, but there weren't enough maps as well as was lacking on objectives, it shouldn't always be about the max kills to death ratio, we have CS: Go for that.
But more of an engaging multi-player environment that might take efforts from everyone from one side to make things happen. However, the current multi-player looks fine for now, but let's see what they bring up next on these fronts. But it shouldn't go online only, that will be its doomsday. Or just make a Black Ops 4!
A Spy based storyline
This will take you on a journey of intensive solo missions, and will be a great game if the story is set in the cold war era because that's the time when superpowers like the USA and the USSR, deployed spies. Here, you will be given missions to recruit the top officials in the military to be your spies and an AI based security personnel of the enemy state will keep an eye on your movements and the people you interact with, to have a check on you.
And combat will be involved when you get caught, and the cooldown will begin as soon as you have successfully evaded the situation without drawing too much attention from the enemy state. A tension between the USSR and the USA would rise and a possible nuclear war you trigger, and you have to get things right the situation, such gameplay will require the player to take a decision with high stability and also think what could be the catastrophic causes when a wrong move is made. This could also involve a detective style gameplay if required to stay true to the solo clue based storyline.
In recent leaks the most fierce competitor of Call of Duty that's battlefield will shift towards to World War two for its next installment which the COD WW:II already has; rather then Bad-Company's successor, but the source also mentions that two studios are assigned different projects, so the Bad Company sequel hasn't ruled out yet, you can check everything about it here.  However, if they're able to do it better, then the next call of duty will have to throw everything at it, to make it every Frame better then it's rivals, and an Infinite Warfare's touch will just give a chance to everyone to hate it, so it's better to stay away from the futuristic Sci-Fi genre for now.
Anyways, there're many such possibilities, and this is just a scratch on the surface on what's possible. In our opinion, the game is now struggling to stay relevant with every new future release and will have to do something out of the box to relive its glory days.