Update: Samsung is rumored to launch the successor of infamous Note 7 soon. However, before the actual launch, the South Korean company decided to tease features as a marketing gimmick. Samsung has posted two videos which give an inside look at the Galaxy Note 8 camera features and the new S-Pen.
The first video gives an insight into the Zoom and Bokeh effect of Note 8. These features match to those of the earlier leaks suggesting Samsung Galaxy Note 8 might feature 2x optical zoom or 3x zoom.
The second video shows the new S-Pen which will come bundled with Note 8. The S-Pen has always acted as USP for Samsung flagship phablets and it we hope that it doesn't disappoint the fans. Samsung might be revealing more features about the S-Pen on 23rd August but this is it for now.
Original story follows
Samsung's Galaxy Note 8 is all set to launch tomorrow and is ready to "wow" the mobile industry once again with its monster specs and pricing this time. And with the new price leaks coming in, it looks so that it will meet our expectations of the high sale price, that's almost sure. Now there are new rumors about possible prices as per different variants.
While there's no word on an 8GB option yet, a Chinese digital news outlet IT home suggests the following prices for these options as follows:
6GB/64GB — CNY 6,288 ($942 US),  (800 euros)
6GB/128GB — CNY 7,088 ($1,062 US), (900 euros)
6GB/256GB — CNY 7,988 ($1,200 US), (1020 euros)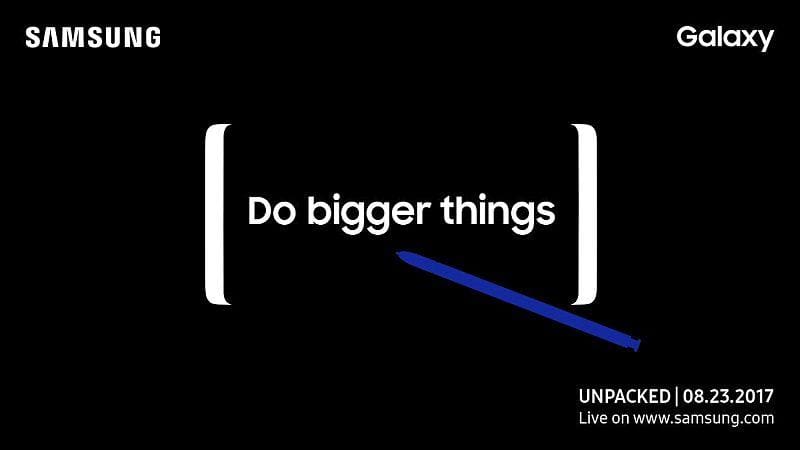 This is also the most expensive Samsung device in history. Currently, the Samsung Galaxy S8+ hooks that title, which will be soon replaced by the mighty Note 8. It is expected that Apple will go over $ 1000 with the iPhone 8 as this time around the changes are major ones for Apple & it will surely leave a big dent in your pockets.
Furthermore, the Galaxy Note 8's all the specs is already known for instance the Qualcomm Snapdragon 835 chip, 6GB RAM 64GB\128GB\256GB expandable storage, Dual 12 megapixel f/1.7 aperture camera with 2x Optical zoom, water & dust resistance. On the front, a massive 6.3-inch super AMOLED infinity curved display. And with the S-pen. The fingerprint scanner is still located on the rear adjacent to the dual camera setup, which is hard to reach.
Lastly, to lure in more people & thank customers back to again believing in the Galaxy Note series, Samsung will reportedly offer several incentives. Those who pre-order a unit in the US will be able to choose either a 256GB microSD card, a convertible wireless charger or a Gear 360, while folks in European countries will receive a DeX dock as a gift.