Rumors of 3rd Gen Moto G have been getting plenty of airtime lately . Following last week's video and specs leak and press image which is first posted by
TechnoBuffalo
gives us a idea of upcoming device in white color configuration As you'll notice, there aren't too many visible changes from the 2nd Gen Moto G, but it does seem to have a more polished look. First look shows a beautiful Moto G 2015 design with polished corners and less depth.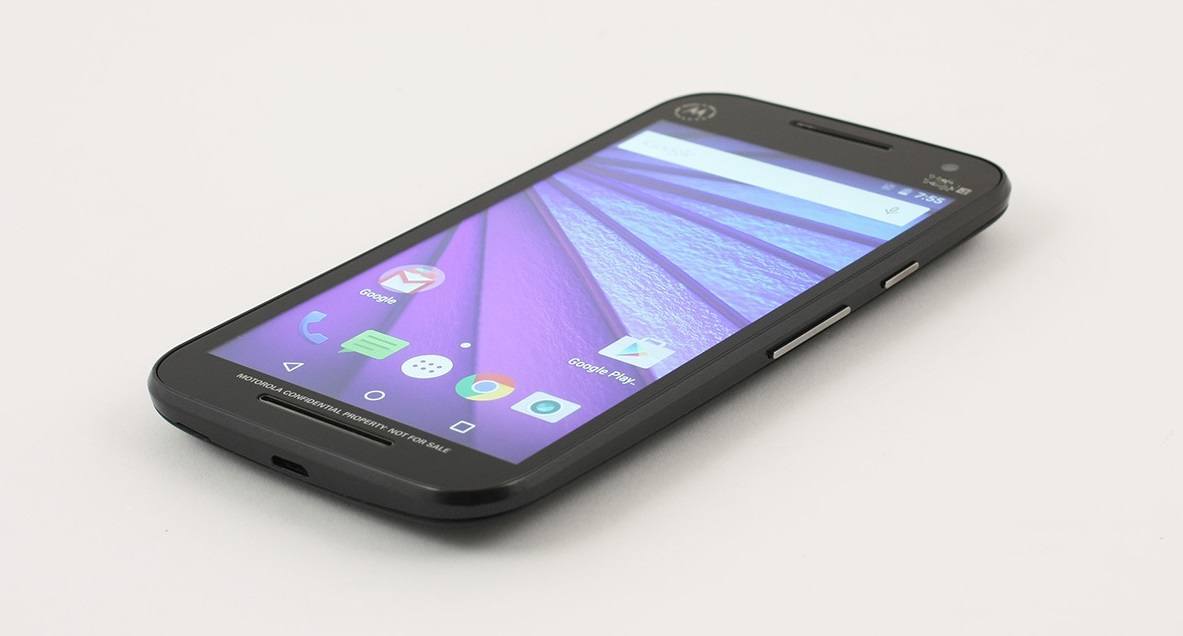 Moto G 2015 Specs And Release Date
Somebody sourced the images of Moto G 2015 and emailed us, The sighting does not arrive with any info on the device's tech. specs. Early leaks suggested a Snapdragon 410 Cpu and 1 GB of ram with a 1024 x 768 ( 720p) display as well as a 16 GB model with same specs but 2 GB of Ram and a 32 GB limited edition model. The Moto G 2015 specs are fairly bit old in current smartphone market competition. The reason behind choosing low end specification in Moto G 2015 is Motorola wouldn't wish to distort the line between the Moto G3 and the high-end 
Moto X 2015
.
Other leaks and scattered info point to a 13-megapixel rear-facing shooter with a 5-megapixel ( 1080p) offering for selfies, 8 GB of storage, 4G LTE and Google's latest Android 5.1.1 Lollipop out of the box.
Codenamed "Osprey," the next-gen Moto G 2015 will carry the model number XT1540 and will launch in 28 July.
As you can see in images Moto g 2015 will come with dual front side speaker and a rough back finish with volume rockers and an LED flash, There is no official confirmation about any of these images and leaked Moto G 2015 specification So you can hope a better smartphone from Motorola this year. We earlier posted about possible Moto G3 Specifications and we are updating them regularly with every leak, One of our friend who is a tipster told us that Moto G3 release date in Brazil is early August and the global launch date is Mid August. If you want to buy Moto G 2015 as soon as possible then bookmark us or subscribe us because another Giveaway from us is coming soon and this time we are Giving a Moto G3 to the winner again next week.