Magisk is currently among the most famous rooting application owing to several reasons. It opens your device to many Android features which are otherwise secured with SafetyNet system of Google. Using Magisk, one can have custom and root mods and at the same time also use services such as Google Pay. And now, to add up, there is a new update available for not just Magisk but also Magisk Uninstaller as well as Magisk Manager.
Now, people can enjoy Magisk version 18.0, Magisk Manager version 6.1.0 while for Magisk Uninstaller, the latest version was released on 8th December this year.
Magisk v18.0 comes with many bug fixes as well as a bunch of new features which are mentioned below. You can use the download links below as well to install the latest versions. The download and install process is very easy when you have every component in place.
Magisk Downloads Links:
Magisk 18.0 new features:
Relocates all the code base to 'C++.'
Instead of path/sbin/.core, it now uses /sbin/.magisk
The boot scripts are shifted from '<magisk_img>/.core/<stage>.d' to '/data/adb/<stage>.d'
Natively alters the database rather than going through the Magisk Manager
Allows module 'post-fs-data.sh' scripts to remove/disable the modules
For targets, utilizes component names rather than process names
In SDK 24+, the latest v18.0 attaches procfs protection
Eliminates native systemless hosts
To avoid detection, it removes the .backup/folder
Adds – the status choice to CLI
Stores Hide List now in the database
Prevents unmounting non-custom associated to mount points
To force wake the Magisk Manager, Magisk v18.0 adds 'FLAG_INCLUDE_STOPPED_PACKAGES' in the broadcasts
A bug resulting in the SIGWINCH not being detected properly is now fixed
Supports 'extra_cmdline' in the boot headers
Eliminates all the 'AUDITDENY' rules
Adds 'exists' a new CPIO command
Supports type_member, type_change
An attempt to fix broken 'v1' boot image headers are made
Magisk Manager 6.1.0 new features: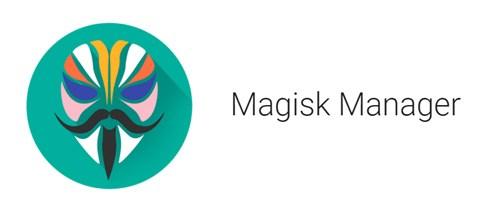 Adds support for new Magisk version 18.0
There is no use of buggy system 'Download Manager' now as Magisk Manager 6.1.0 now uses new downloading methods
Several new notifications are introduced to facilitate better user interface
To avoid detection, the new application name is changed to Magisk 'Manager.'
The newly installed app auto launches after you hide and restore it
The bug resulting in incomplete 'module.prop' in the modules is fixed
Built-in systemless hosts module are added.