Before the launch of smartphones like Apple iPhone X and Galaxy S8-series, a topic was there on the internet and was the significant part of tech discussions; we are indeed talking about the In-Screen Fingerprint Scanner.
Earlier the leaks have suggested that Vivo will be the first brand to offer an In-screen Fingerprint Scanner in a smartphone, but today a fresh news has indicated that Samsung has patented the In-screen Fingerprint technology for its upcoming device.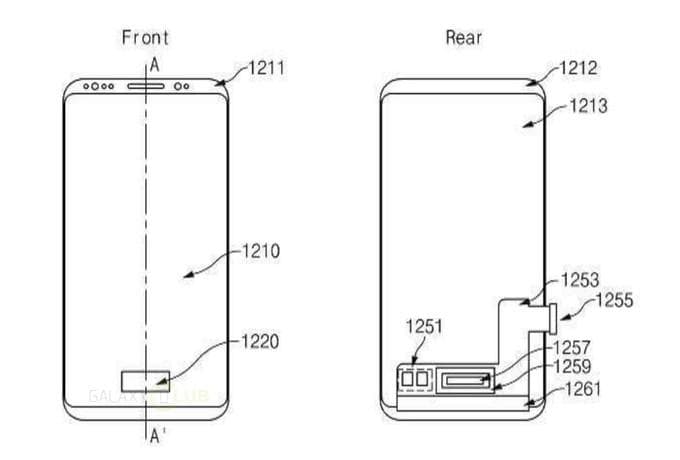 At present not a single brand is there who has succeeded in this technology, and even brands like Apple and Samsung are struggling to put that tech in their smartphones. Earlier it was leaked that we will see this type of orientation in the iPhone X, but unfortunately, Apple has gone with an all new tech by putting a FaceID in it. As per the image, it is visible that an infinity screen device housing an In-screen scanner which will be used cleverly to replace FaceID and all.
We don't know that when this technology will be arriving in our smartphones but it looks like the upcoming Galaxy S9-series will retain a regular fingerprint scanner.
Samsung's marketing manager has tweeted"Tech probably won't be ready for retail by then" which indicates that Samsung will skin this technology in the S9-series, and this In-Screen Fingerprint Scanner will be exclusive to the future Galaxy Note 9. It is challenging for the companies to achieve that blazing fast unlocking speeds by just using a pressure sensor.
As per the image, the Scanner will be active in a limited display space and not in the full display. For more updates stay tuned.