It has now been a month since Google officially announced the next version of Android i.e. the Android Oreo 8.0 update, the new update comes with loads of new features and changes. Several flagship smartphones are now coming with Android Oreo out of the box, and many are now getting an update to the latest version of Android. Which brings a question to the mind of every Android user, will my smartphone get Oreo update?, Well today we will be talking about the Asus Zenfone smartphones which are expected to get the latest Android Oreo update shortly.
Asus just announced its new 2017 lineup of Zenfones 4 series and they all come with Android Nougat pre-installed, but rest assured from now as the company has announced that, not only the Zenfone 4 series but also the Zenfone 3 series, will get the Android Oreo update. With this, it's okay to buy any Zenfone 3 series smartphones as they'll be running on Android Oreo sooner or later.
Note: According to ASUS, Android 8.0 Oreo upgrades will gradually be delivered until the end of first half 2018.

FEATURES OF ANDROID O 8.0
Here's a quick glance at some of the significant changes that you might experience in latest Android O 8.0, The list is as follows:
New Redesign Notifications Behavior
Support for Picture-in-Picture Mode
New Emojis
Added Support for Adaptive Icons
Includes Project Treble (for faster boot times and quick system upgrades)
Improved WebView API.
Multiple Display Support capability
Improved Doze Mode
Android seamless updates

With Android Oreo update for the Zenfone 3 series will also include Asus' newly revamped ZenUI 4.0, which the company says is "modern and gorgeous", and doesn't get in the way. We hope that it runs as smooth as the old ZenUI 3.0, but had a lot of bloatware. Moreover, there's also the addition of Twin Apps (two social media accounts on one device), Page Marker (a bookmarks app) and much more with the new UI.
List Of Asus Zenfones Devices To Get Android 8.0 O Update
Asus Zenfone 3 Series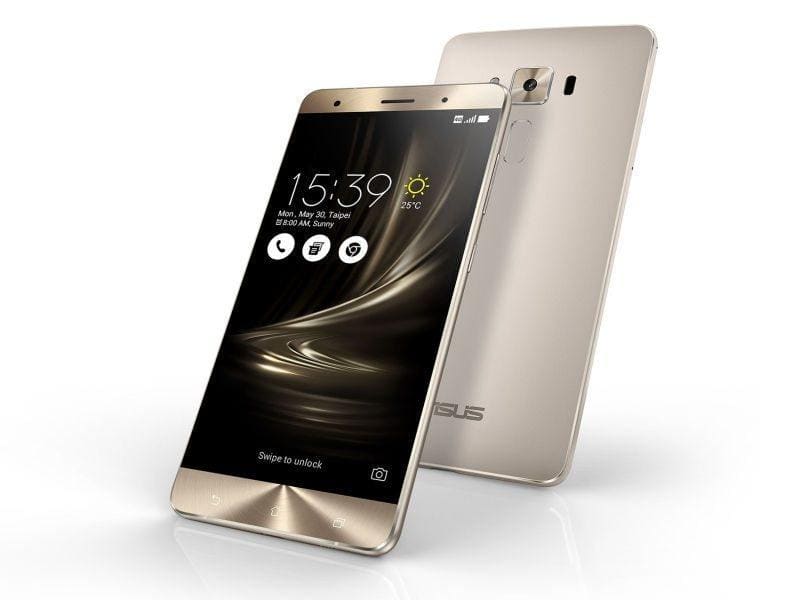 The Asus  3 series has a variety of different smartphones catering towards various segments of consumers, and the good news is that Asus has promised to update each of them to Android 8.0, Following is a stack of 3 series phones to receive the Oreo update.
Asus ZenFone 3 (ZE520KL)
Asus ZenFone 3 (ZE552KL)
Asus ZenFone 3 Ultra (ZU680KL)
Asus ZenFone 3 Laser (ZC551KL)
Asus ZenFone 3 Deluxe (ZS570KL)
Note – The availability of the update may vary from carrier to carrier as per your region.
ALSO READ: List of smartphones to receive the Android 8.0 Oreo Update
Asus Zenfone 4 series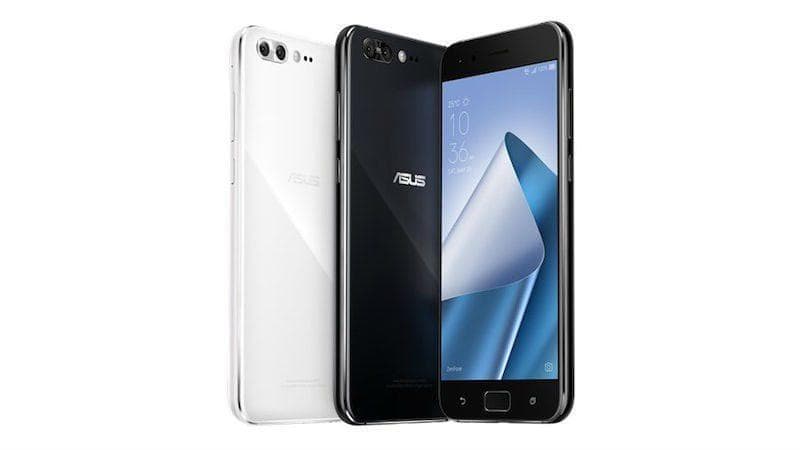 The Taiwanese smartphone maker has now taken the wraps off its new ZenFone 4 series of smartphones yesterday, while everyone was upset that it comes with Android Nougat and not Android Oreo. Now that Asus has announced Android Oreo for Zenfone 4 series, you can sit back and get the Zenfone4 series and soon expect the new latest taste of Android Oreo on your Zenfone 4 smartphone.
The list of 4 series model include:
Asus ZenFone 4 (ZE554KL)
Asus ZenFone Pro (ZS551KL)
Asus ZenFone 4 Max (ZC520KL)
Asus ZenFone 4 Max Pro (ZC554KL)
Asus  ZenFone 4 Selfie (ZD553KL)
Asus  ZenFone 4 Selfie Pro (ZD552KL)
Asus Phones and tablets Getting Android 8 Oreo Update
Asus Zenfone V
Asus ZenFone 4 (ZE554KL)
Asus ZenFone Pro (ZS551KL)
Asus ZenFone 4 Max (ZC520KL)
Asus ZenFone 4 Max Pro (ZC554KL)
Asus  ZenFone 4 Selfie (ZD553KL)
Asus  ZenFone 4 Selfie Pro (ZD552KL)
Asus Zenpad Z8s (ZT582KL)
Asus Zenfone Go(ZB552KL) (Controversial)
Asus Zenfone Live(ZB501KL)
Asus Zenfone 3s Max
Asus Zenfone AR
Asus Zenfone 3 Zoom
Asus Zenfone 3 Max
Asus Zenfone 3 Deluxe 5.5
Asus Zenfone 3 Laser
Asus Zenfone 3
Asus Zenfone 3 Ultra
Asus ZenPad Z8s
Asus ZenPad 3s 8.0 (Controversial)
Asus ZenPad 3s 10 (Controversial)
Asus ZenPad Z10 (Controversial)
Asus Phones and tablets

Not

Getting Android 8 Oreo Update
Asus Zenfone 2
Asus Zenfone 2 Laser
Asus Zenfone Zoom
Asus Zenfone 2 Deluxe
Asus Zenfone Go (T500)
Asus Live (G500TG)
Asus Zenfone Pegasus 3
We hope this list helps you to gain some information you wanted to know about the Zenfone Android Oreo update plans. If you've any questions regarding this post, please feel free to drop them in the comment section below.