Samsung's future Galaxy S9/S9+ has already become a hot topic nowadays and further fueling the rumors and expectation is this new leak from China, spotted by folks at techdroider, displays the Galaxy S9 and the S9+ with some of its key features and specs. And we have good news as well as bad news associated with it. So, let us dive in to see what the next big thing will bring to the table and what it took away.
Starting with the good news, Samsung's Infinity display and the curved edge design has almost dropped the bottom bezel of the device, and the top bezel is still present, but it has also shrunken down quite a bit. Moreover, there's the Galaxy S9 and the galaxy S9+ for phablet lovers. And as you can see in the top bezels there's an array of sensors stuffed in there. Which according to the leak which suggests Samsung will introduce cutting-edge tech for a more improved facial recognition, that's planned to include 3D sensing tech baked in it. Apparently, this is in reply to Apple's faceID.
Highlighted features of the Galaxy S9/S9+:
Water resistant IP65/68
Dual 16 MP rear cameras
Dual 12 MP front cameras
5.8-inch for the S9 and 6-inch new infinity display for the S9+
3D face sensing
In-display fingerprint reader
However, Samsung isn't stopping there, it went one step ahead and might include the under the display fingerprint scanner, but it will only end up in the device if its reliable enough, says the latest leak. Or else if the under the display implementation fails the tests, then the fingerprint sensor will be moved to the rear, and we hope it could be similar to that of the Galaxy A5 2018 which was leaked recently. So, the South-Korean giant isn't taking any risk like Apple, to only stick with face recognition.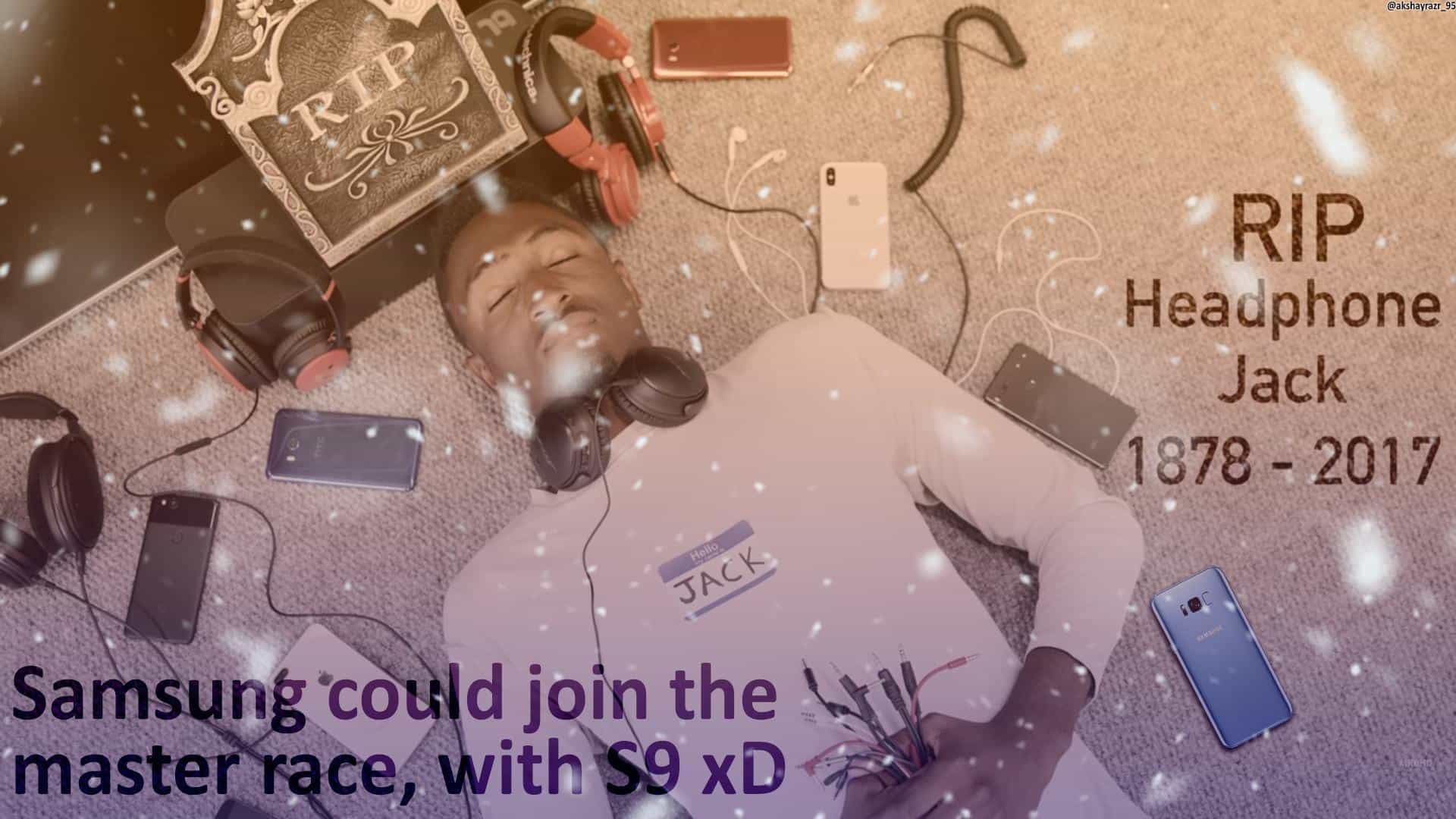 Now, let's begin with the bad news, and say goodbye to the Head-Phone jack according to the leak. This move could be possible if Samsung is stuffing in new AI chips and face detection sensors, and the precious space inside could ultimately cause the headphone jack to die someday. Let's see how Samsung manages the Galaxy S9/S9+ to compete against the iPhone X and other major the 2018 Android flagships.