New leaks coming about the Samsung Galaxy S9 and the Galaxy S9 Plus reveals some significant details about the camera as well as the battery capacity of both devices. As we already know that the regular variant of the Samsung Galaxy S9 will feature a single lens while the Plus option will have a superior dual-camera setup.
And now according to these new leaks, it is now confirmed, and we have some numbers, which says a 12 MP camera with a variable aperture of f/1.5 to f/2.4 along with OIS and the ability to capture super slow-motion videos. This variable aperture camera tech was earlier seen on Samsung's W2018 flip phone.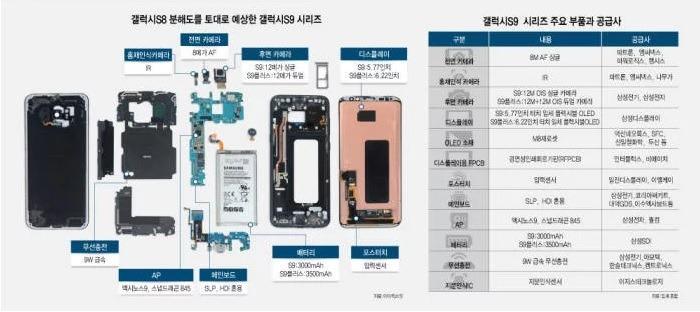 Some bits of this info about the regular Galaxy S9 was known, but now the leaks also throw some light on the Galaxy S9 Plus variant, which will flaunt two 12 MP camera's, with the primary shooter among the two, will have a f/1.5 aperture sensor. While the second one will have a f/2.4 aperture camera, both will be used to capture an excellent shot by combining imaging data from both sensors. Which will be much better than the Galaxy S8 and the Note 8.
Furthermore, battery capacity gets a healthy bump this time with the Galaxy S9 packing a 3000mAh size tank, while the premium S9 plus variant having a 3500mAh pack, which should provide outstanding battery life combined with the AMOLED displays. Talking about the screen's the Galaxy S9 is expected to come with a Q-HD5.7-inch (curved panel on the sides), while the larger cousin's front will be dominated by a giant 6.2-inch panel.
Both devices are expected to get announced at MWC 2018 that will take place in Barcelona, Spain, which is just a month away.