Previously it was thought that Huawei might name the successor of its P10 flagship as P20 which was revealed by a trademark filed by the Chinese telecom giant back in 2015, which was published by an Israeli importer.
However, looks like now a new trademark has been filed by the company under the name P11, which now confuses the naming situation even more. Naturally, the next iteration of the P10 should be the P11, but Huawei has also filed the P20 trademark earlier. But then more investigation about the same resulted that some countries may get the P11 branding such as in UK, US, Hong-kong and in Taiwan.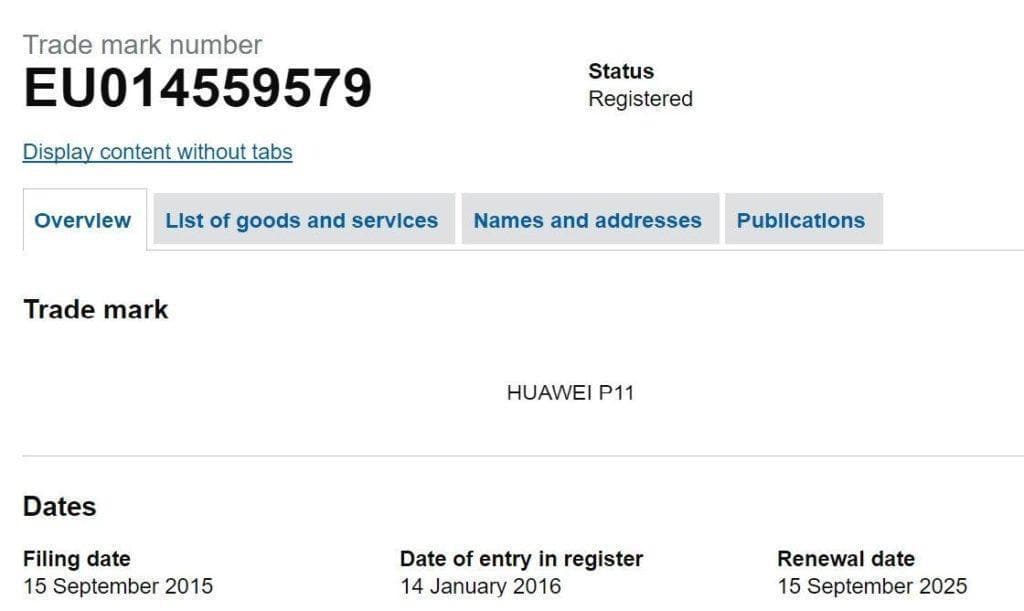 While the Huawei P20 was also filed in the US, making it unclear whether under what naming scheme Huawei might launch the next flagship in the P series. It is common for many OEMs to launch the same Flagship under various names in various countries, but they distinguish them from each other in a very well organized way. But in the case of Huawei, looks like it's still unclear, what may launch where and are we looking at a possibly entirely new device?
Lastly, the upcoming flagship is reported to sport a total of three camera sensors on the rear, making it the first one to do, when it launches somewhere in mid-2018 and might get announced at MWC 2018, which takes place in March, at Barcelona in Spain.
Do let us know what do you think about this situation on Huawei's P line-up ditching the P20 name in favor of the P11?
Via: gsmarena