The first thing when you hear the term "Security Patches" that should come to your mind is Samsung, as the company has been tremendously quick in delivering security patches to quite a few of its important devices from all categories whether it be a flagship or a mid-range phone. The company has got you covered, on this front.
Moreover, the devices which are now receiving the Over the Air updates are its flagships Galaxy S8 with the software version G950FXXU1AQI9  and the S8 Plus with the version number as G950FXXU1AQI9 which weights around 429.90MB.
As well as a device from its Galaxy J series which is a category of mid-range phones, in it, the J7 Pro (which has the version J730GMUBU2AQJ2 ) is also getting blessed with this latest security patch.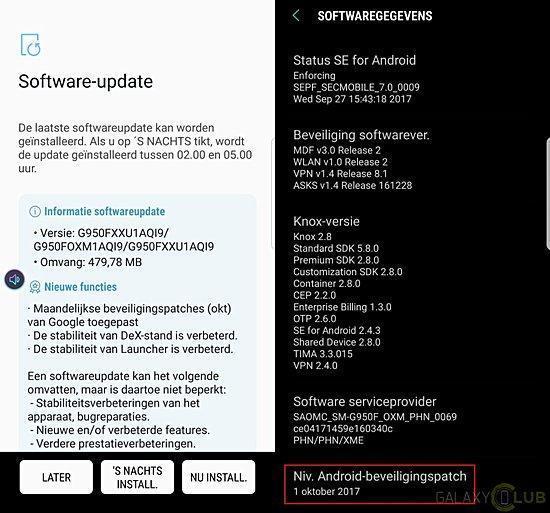 Apparently, for the Galaxy S8 and Galaxy S8 Plus, the new update currently live in Europe and will start spreading across the world in the coming days, now talking about what it brings? It comes with Dex Mode and some security improvements.
As far as the update for the Galaxy J7 Pro is concerned the security patch is currently pushed in Mexico and will start rolling out worldwide pretty soon. As per the norm, make sure have at least 60% plus juice in reserve, while installing the update; to avoid any failures during installation. Moreover, its also recommended to download it over WiFi rather than on Mobile Data.
Finally, it all comes down to the Big OS updates, which we're still waiting to hear any official words from the company, to know which devices Samsung will consider for the Android Oreo Update. Anyways, do check out our list of Samsung devices that might get the Android Oreo update.