Oppo is bringing the latest version of ColorOS, the upcoming version of ColourOS is the sixth generation, and it's coming with some major changes from the previous ColorOS 5.2. Oppo officially announced the ColorOS 6.0 at an event in November this year.
According to Oppo 250 million users from 140 countries are using ColorOS in just five years. At present, Oppo has established six R&D centres around the world, and these centres are contributing towards the core technologies, and helping ColorOS to make it more user-friendly, and AI Smart.
Color OS 6.0: New Features
More User-Friendly- This time Oppo has used a white colour technique to provide a very minimal, and clean User Interface. Many in-build applications like Calculator, Dialer, Music, Call log, Phone setting, calculator, the camera is getting an entirely new design. Oppo has claimed that new updated ColorOS 6 will enhance the user experience, and performance of the device. Also, the white techniques are ensuring, that no Space level problem will take place (while using the Chinese language). Compare to the older version; it is more elegant, and minimal.
Also, ColorOS 6 is the first OS, which is designed for the borderless phone in mind, So all the upcoming borderless phones will run on ColorOS 6 without any performance and compatibility issue.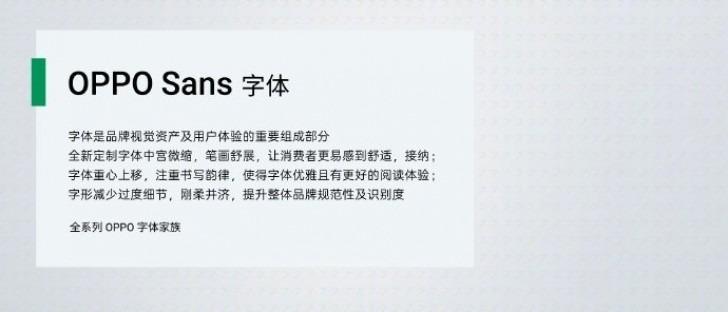 OPPO Sans: The feature is specially designed for Chinese language users. Oppo has collaborated with a very well-known font developers 'Hanyi' to develop new Oppo Sans font. This font is neat, readable in the small font size option; the stokes are uniform and visible. Oppo has designed five different words too, which is expected to release in 2019. Because of, 'Oppo sans' the Color OS 6 will bring more clarity, and simple interface.
Quick Freeze: Oppo has developed a new AI-based Application 'Quick Freeze'. This application is going to help with the multitasking. It will not kill the background application but freeze them at the point where the user left the application. Drastically it will enhance the user experience and multitasking performance. Quick freeze is designed to improve the performance of ColorOS 6.0 based devices. 
How Quick Freeze works?
Since Quick Freeze is an AI-Based application, so it will take around 15 Days to measure the behaviour, and habit of the user accurately. Then, it will start taking action. If an application enters the background for more then 20 minutes, Quick Freeze will kill the application or freeze it. Completely based on the AI and application prediction. Oppo claims that the quick freeze can be helpful in saving battery consumption up to 7%.
Accordingly, Realme is expected to use the ColorOS 6.0 update for their smartphone lineup. It will bring Android 9 Pie update for Realme 1, Realme 2, Realme C1, Realme 2 Pro, and Realme U1 smartphone.
MUST READ: List of Oppo phones expected to get Android Pie 9.0 Update.