Google is working on new UI for Play store from the past few months. We've seen it as a whiter color in many of its pages and spotted a new UI for reviews, but several screens remained untouched, and finally, we are getting some new update of Google Play Store. Google is still applying some modification to the interface, which will release in the next couple of updates. The new update will bring some changes in UI, review section, and application safety feature. So, let's have a closer look at the new Google Play Store app.
Darker Color Header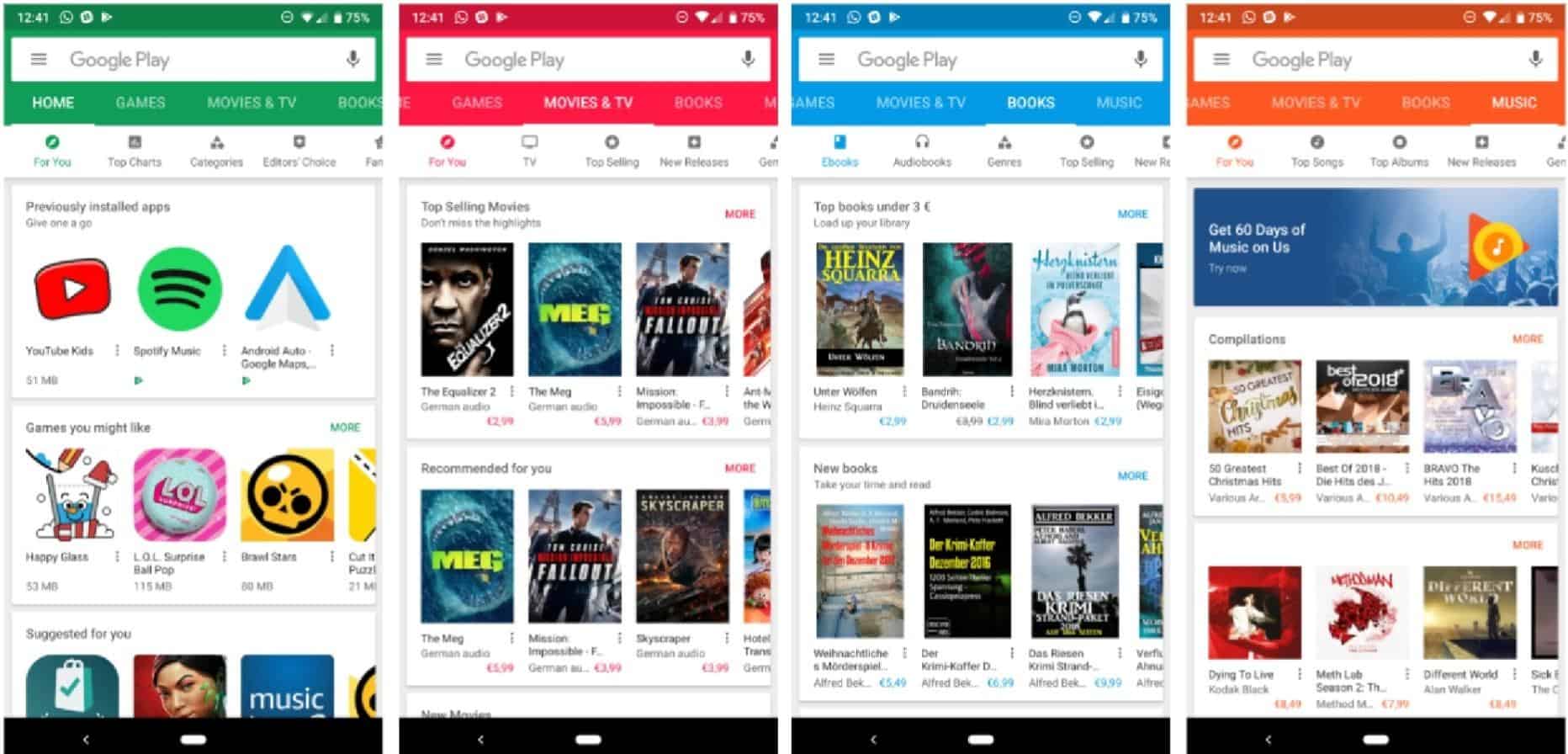 Starting with the interface. Each section of the Play Store is getting the new darker color accent. The Apps and Games have a forest green color, Movies & TV a purple pink, Books section get a dark blue color, and Music section has a dark orange color. It seems like; Google has added some dark effect to the sections. It's looking darker and over saturated.
New Question Cards for reviews
The review interface is getting three new 'Tell us more' cards below the text box, the latest update is adding three questions about the application you are reviewing. These questions are optional, and to answer you can choose yes/no/not sure. Google is using these cards to learn more about the application that will help Google algorithms to recommend the application to the right users. So, you should answer these question to help Google to make the Play Store more user-friendly.
New app info layout
This was very easy to notice, Google Play Store is bringing a new app info layout. When you scroll down the application description, you can find the app information section.  In the previous version app info was listed in two rows format, new app info layout will bring minimal and clean layout of a single row with details.
Event /Sale cards
Another update is bigger scrollable event cards for in-game events. Currently, Google Play Store shows a green banner for the event cards, but the new update will bring a new section for event/sale cards.  Now you can scroll and check multiple events/sales going in-game. It will help new users to avail good discount on paid applications. Also, you can get updates of in-game events before downloading the game. This feature will add transparency between the user and the developer.
New Download Animation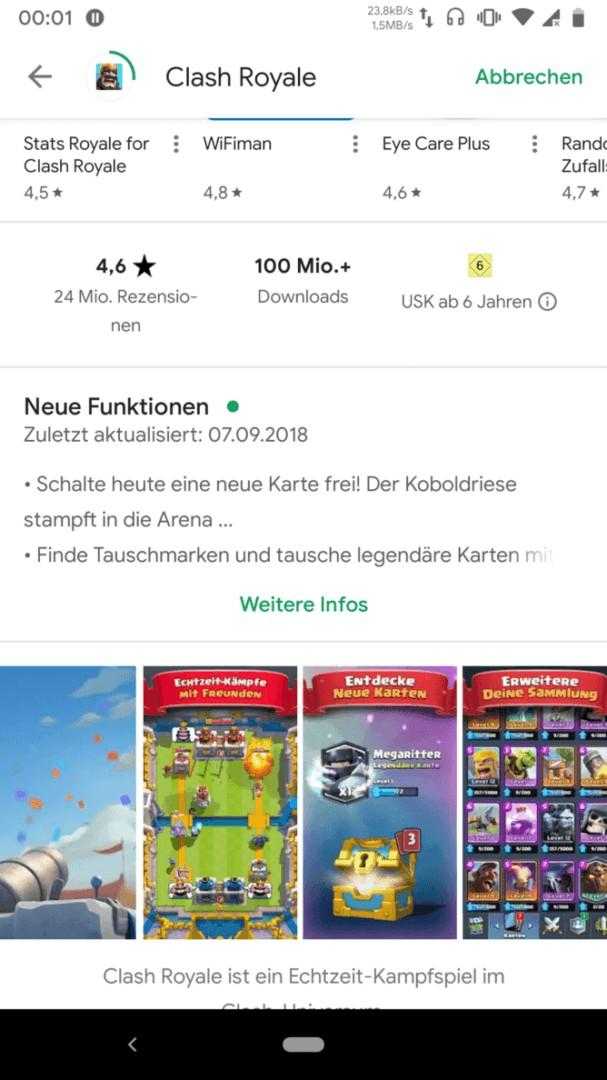 Google Play Store is getting new download animation from Google Play Store Version 12.9.12. We haven't seen this animation anywhere. If you check the screenshot below, you can notice the new download animation around the application icon. (i.e., Clash Royal) The color of the circle is green; you may notice another color when you will download other contents like books, music, and movies.
This new download animation will help you while downloading/updating multiple applications. You don't need to scroll notification bar to check the download progress.
Protect my updates
Google has added a new toggle in the Play Store's settings. "Protect my updates" toggle has been added in the settings area. The toggle says: Notify me if other sources attempt to update apps. How this option is going to work is not officially announced, but the title is an indication that, this feature will save your application from third party updates.
Play Store Download APK V12.9.12
You can download the latest version from APK mirror, Click here and download the Google Play Store V12.9.12 APK, and install it manually. You will get the latest update.