It hasn't even been a week since the launch of Nokia 8, and the HMD is again in the news for teasing a Nokia device with a larger display. HMD led Nokia launched the Nokia 8 a few days back, and the phone has been getting mixed response from the Tech Critics as well as the fans. The device comes with top of the line flagship specs such as the Snapdragon 835 processor, dual camera setup on the rear and a Quad HD display on the front.
HMD is apparently in no mood to slow down at all as the company seems to be working on a device with a larger screen which could be the rumored Nokia 9 smartphone. One thing which was dissatisfying about the Nokia 8's design was the bezels which gave the phone a 2015 look, and according to us, this will be the aspect where the upcoming Nokia 9 will make amends.
Earlier leaks of the device showed a similar design to the Nokia 8, but now it seems like the company will ditch the boring design and launch the future flagships with minimal bezels and more sleek design.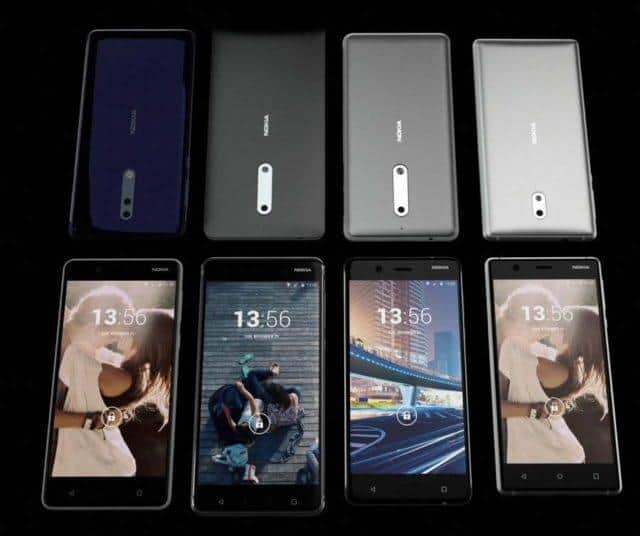 Some previously leaked render of the device showed minimal bezels with a fingerprint reader on the back along with the dual camera setup. The leaked sketch gives us a good insight of what could be the final designs of the Nokia 9.
With multiple leaks in the past few weeks, it seems that we won't have to wait for too long to get our hands on a Nokia device with 18:9 aspect ratio and minimal bezels. The credibility of the source of leaks cannot be verified as of now, so it's advisable to take this bit of information with a pinch of salt.