Smartphones with huge battery sizes are quite rare in the premium segment, you either get low-end internals with a big 4000mAh battery, or it might come in an upper-mid range device. However, Lenovo took the responsibility and introduced its P series, which mainly focuses on providing excellent battery life, without sucking on the spec sheet or in the build quality department. The Lenovo P series started its life under the Vibe sub-brand with the Lenovo Vibe P1 Turbo being their first phone with its massive 4900mAh battery pack and its mini variant the P1m. And then a year later, the Chinese PC maker deiced to make the now infamous Lenovo P2, which was hugely successful, in the market and thus a new segment was born.
This catered a group of people who can't compromise on battery life as well as on the build quality and other things under the hood should also keep up with other premium mid-range smartphones. The Lenovo P2 offered a first in class 5100mAh battery and a Super AMOLED display, making it an upper mid-range device at an affordable budget price of just 16K INR. The internal specs were similar to the Moto G's and Redmi's, which are the leaders in this segment. Because of Lenovo's Motorola brand, it is also possible that they will release P3 with Motorola's Moto G6 series.
However, now as the device gets old, and there's that one question that everyone is asking about when the successor of the Lenovo P2 will arrive and what will it bring to the table and for how much? We are indeed talking about the Lenovo P3, and it is quite likely that we will get some rumors or leaks about the P3 in coming few weeks as the device is expected to be released around Q2 2018.
Well, there are a few months before the official release of the device, and in this post, we'll try to discuss Lenovo P3 in much more detail and talk about its specs, battery capacity, design, and pricing.
Design and Display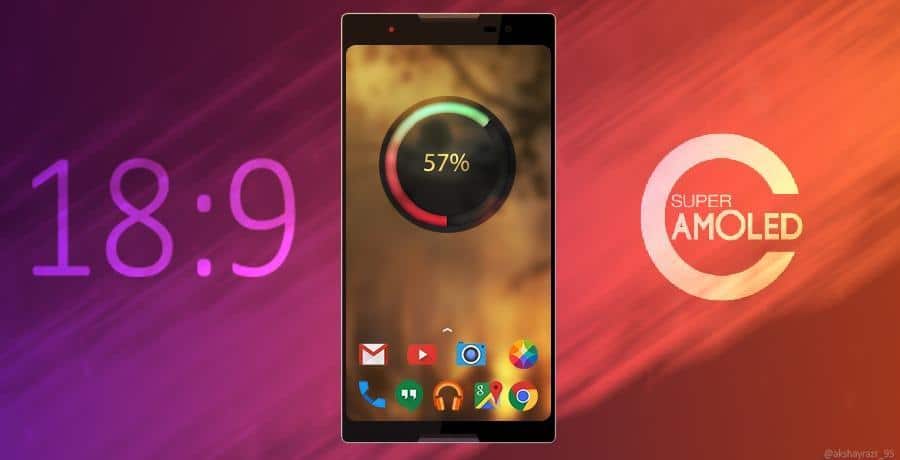 Starting with that design, Lenovo (Motorola also has its fair share in designing and manufacturing Lenovo devices) went all in this time with its big guns and crafted the P2 with all-metal unibody design and in the Lenovo P3 will we see the same design philosophy. The P3 will be an All-metal phone, with a distinct placement of antenna bands this time around to give a different look because in Lenovo's world different is better. And there's a great chance this time, which the company might jump on to the 18:9 screen bandwagon that every OEM does nowadays. Lenovo hasn't yet released a device with 18:9 display, so it would be quite interesting to see Lenovo's take on this. There are slight chances that we might even see something like what Apple did with the iPhone X.
Apart from that, the display will use the same pentile Super AMOLED panel with 1080p resolution, with thin bezels all around it. Moreover, this will result in the fingerprint scanner to get replaced and will now be found in the ergonomic rear-end of the device. Another thing you can expect from the Lenovo P3 is to feature the Dolby Atmos sound enhancement that Lenovo likes to throw in now and then into its phones. So, this thing will be a classy generic looking device with all the essentials on-board to serve you for a long time.
Lenovo P3 Specs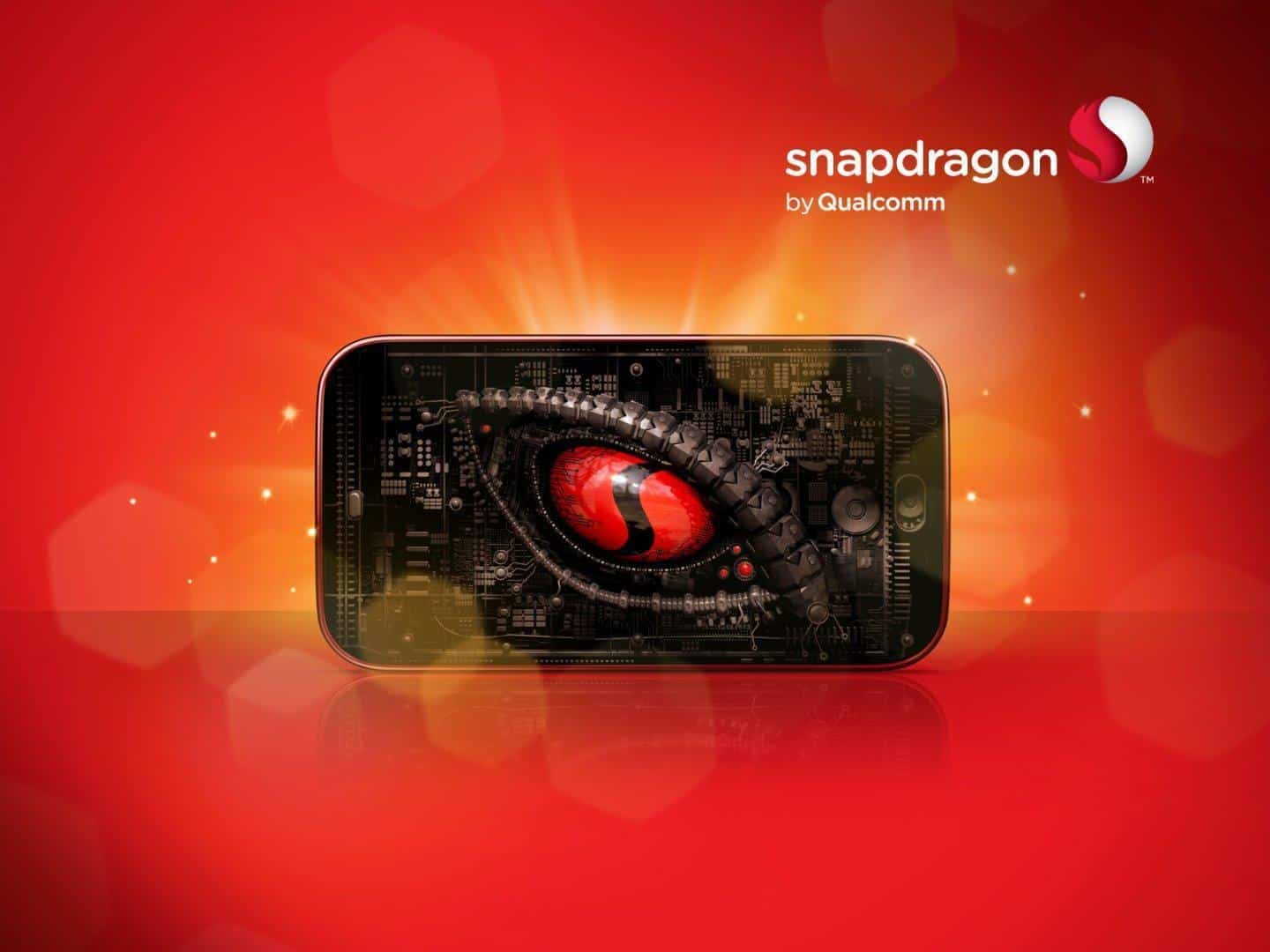 The Lenovo P2 featured the Qualcomm Snapdragon 625 which is an Octa-core chip, clocked at 2.1GHz. With the P3, Lenovo might go with the Snapdragon 626 Octa-Core processor which is a slightly overclocked version of the 625, another option for the P3 is the Snapdragon 630, which is also powering the Motorola Moto X4. However, there's still one more chip remaining, but that chip isn't out yet, it's the long-rumored Snapdragon 635, that is said to be 30% faster and improved upon the 630, and is confirmed to arrive in 2018.
The Lenovo P3 will have 4GB of RAM and a 6GB RAM model could be possible. If Lenovo decides to pioneer this in the price segment that the P3 competes. Now coming towards the internal storage a 32GB and a 64GB variant will be available as usual nothing to see here, and yes, you will also get the SD-card slot making it expandable up to 256GB.
Some latest leaks state the device will be launched with a cheaper 3GB RAM model as well and the company might skip on the 6GB variant. This decision might backfire as the trend of the 6GB RAM phones is on the rise especially with the release of phones like Redmi Note 5 Pro and the Asus Zenfone Max Pro.
Battery: A Slight Bump but an Extreme Fast Charger
This feature is the highlighting USP of the Lenovo P3 and is the reason why the device exists in the first place, so we do not expect Lenovo to go crazy with numbers, but we think this time it's more of an optimization game than just throwing in huge numbers. A slight bump from 5100mAh to 5500mAh is quite acceptable. The next-gen processors from Qualcomm will also have the same or better efficiency so; battery life is going to be spectacular on the upcoming Lenovo P3 also known as Lenovo Vibe P3.
Nobody likes to wait for 3 or 4 hours to get their batteries charged up these days; especially when you are sporting a humongous 5000mAh plus power pack. So, we expect Lenovo to equip the P3 with Qualcomm Quick Charge 4+.
Some latest rumors also reveal that company might pack a humongous 6000 mAh battery in the Lenovo P3 which will result in insane battery life and a screen on time of over 15 hours.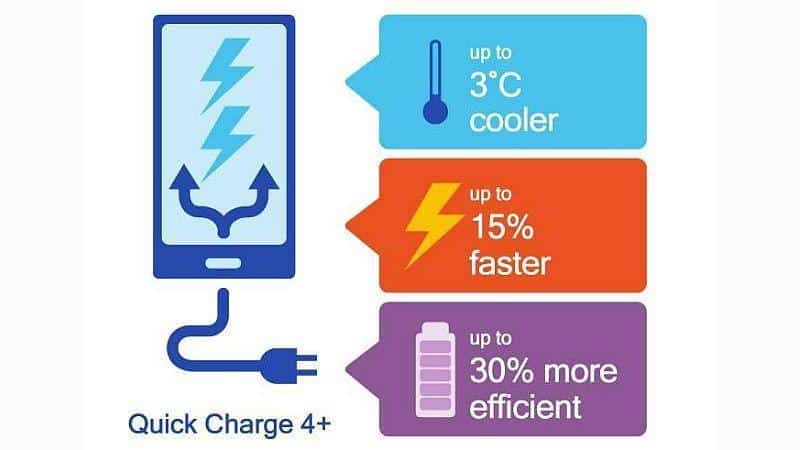 This tech is currently found only on the Razer Phone, so there's a big probability that Lenovo could implement this, but again, we don't know, which future mid-range chipsets will future this, so there's that. There is also another benefit of this which is the cooling because QC4+ operates on optimal voltage technology which means whenever your smartphones get warmer it will automatically decrease voltage and increase the AMP of the charging current.
Camera: Expect a Dual Shooter
It's raining Dual cameras, and Huwaei even introduced a Quad-camera phone, so it makes sense that Lenovo will also try to squeeze in as many sensors as possible. With the Lenovo K8 Note, it brought the Dual-camera's one RGB while the other one was Monochrome. On the other hand, Xiaomi's Mi A1 has a telephoto and a wide-angle lens, so we can expect the Lenovo P3 to come with one RGB sensor and the other would probably be a wide-angle sensor.
However, instead, I think a solid single camera setup with a killer image processing will also suffice, just look at how the Pixel does the Bokeh effect with a single sensor. Apparently, it's a high-end device, but all the good images it takes comes from all the software black-magic pixel does. So, investing in software to get better images is a better option than stuffing in many lenses, which can't do justice to your portrait shots. But then again, budget phones mainly sell, because of the numbers, more megapixels, huge RAM sizes, higher battery capacities, which the P3 already has; but first nailing the basic is quite remarkable and should be the priority for all OEMs.
Software: Lenovo Goes Stock, now following Motorola
In a recent interview with Mr.Sudhin Mathur who is the country head of Lenovo and now he also happens to be the Managing Director of Motorola Mobility India. So, in that conversation, he said that Lenovo had inspired quite a lot from Motorola in many good ways, and now they have started incorporating some of their deeds, and one of them is Stock Android. Yes, Lenovo has ditched its customizable Vibe UI in India, and the Chinese giant has adopted Motorola's path and will now ship phones with Stock Android Only. So, we could expect the Lenovo P3 to launch with Android Oreo out of the box.
Coming with a bloatware free software also means faster updates, so the Android P update could reach the device much earlier.
Apparently, it figured out that, it is easy to update that way and more people like a clean Android experience. It should also improve its terrible track record of providing sluggish to no Android updates, but with stock android now in-house, Lenovo should delivery them at a much faster pace than before.
Other enhancements might include:
Theater Max tech- VR
Dolby Atmos Sound
IR-Blaster Support
One-Key Power Saver
So, what are your expectations from the Lenovo P3 and Lenovo going Stock Android! What if Lenovo in all kills it's K and Vibe brand, in favor of Motorola? As this was the news in mid-2017! Do let us know in the comment section below!