Fullscreen devices will be the new thing as the trend has been growing tremendously and now with the launch of the iPhone X, it will just grow more than ever. And we have also seen some budget and mid-range devices such as the Vivo V7 plus and the LG Q6 equipped with a fullscreen (18:9 aspect ratio) display panel. And it's about time we see one from Xioami in the budget segment. In this new leak, showcasing Xiaomi's next device which also has the same display ratio and stretches from one edge to the other.
The device as per the leaker on Weibo suggests a model from the Redmi family and seems like on the rear we have a dual-camera setup, which honestly looks sketchy. Someone did a photoshop for the rear camera, that's what it looks like to me. However, the front looks somewhat legit, but you have to take this with a grain of salt, and these images are very low res and blurry.
On the front, the device has minimal bezels even on the top and bottom, all you can find is an earpiece and some sensors along with the front camera. At the corners, the curves are very subtle. Speaking about the rear we have a trio of circles here, with two camera sensors which like we already said, doesn't look real. However, the fingerprint reader is real, and above it, there's a LED flash.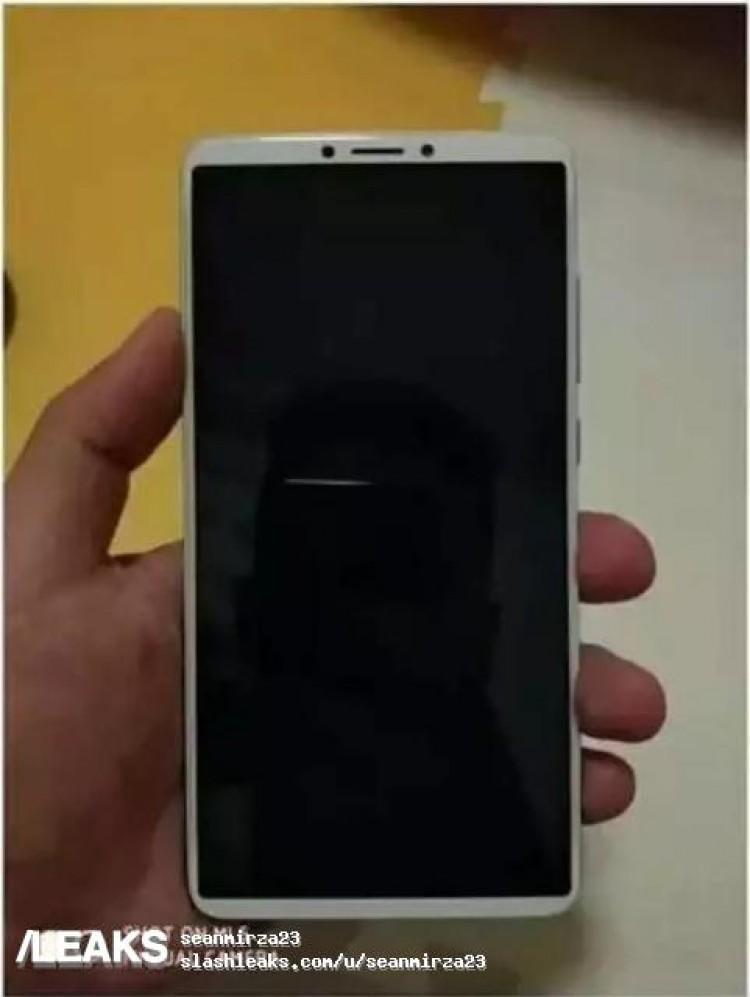 So, the design like this is pretty much suited for its budget line as Xiaomi always does glass on its flagships, so this looks like a reasonably mid-range device and may be powered by an unannounced Snapdragon 670, or similar; with the usual memory options such as 4GB/64GB RAM/ROM respectively.
Apart from that pricing could be under 20K ($250 to $350) or somewhere around it. Besides that Xiaomi won't want it to compete with its Mi Mix 2  neither its forthcoming Redmi Note 5. And as far as pricing is concerned Xiaomi always likes to undercut its competition; and strives to provide the best bang for your buck. Stay tuned, as we dig deeper into this and keep you posted as we discover more.
Source: Weibo