Google has recently rolled out an update for Google Play Store application version named as 8.2.36 which brings the new tab view UI and if you are an Android user for a while then you might be knowing that Google is very caring when it comes to Play Store as recently a Malware attack has also happened.
Note: You can also download the latest version (8.2.37) of Google Play Store App (APK) from here. However, the version 8.2.36 and 8.2.37 are almost same just some compatibility issues with older Samsung and non-Qualcomm devices has been fixed in the latest version of the Google Play Store app. Also, the 8.2.38 version is also there but we are testing it's stability cause sometimes new updates come with stability issues and bugs which causes the Play Store force close issue. We will update the article after the total testing of the latest Google Play App till then we suggest you to stay on the 8.2.36 or the 8.2.37 App version as they are the most stable versions right now.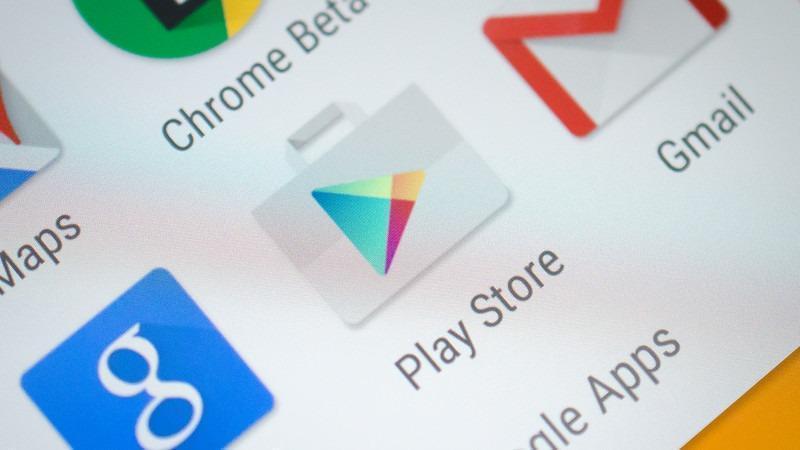 Google frequently updates there Play Store app but most of the times the visible changes are are not there anyway let's check out what this new Play Store app brings.
Firstly you should know that this update is not available worldwide and is only available in specific regions. A new tab view UI is already there, and if you have noticed whenever you open the Play Store app, below the icon of the different application, the ratings appear which tells us that is it worth to download the app or not. However, in some regions after the new update instead of those ratings the app size is appearing which might sound good to some people while for some it is an another useless tweak.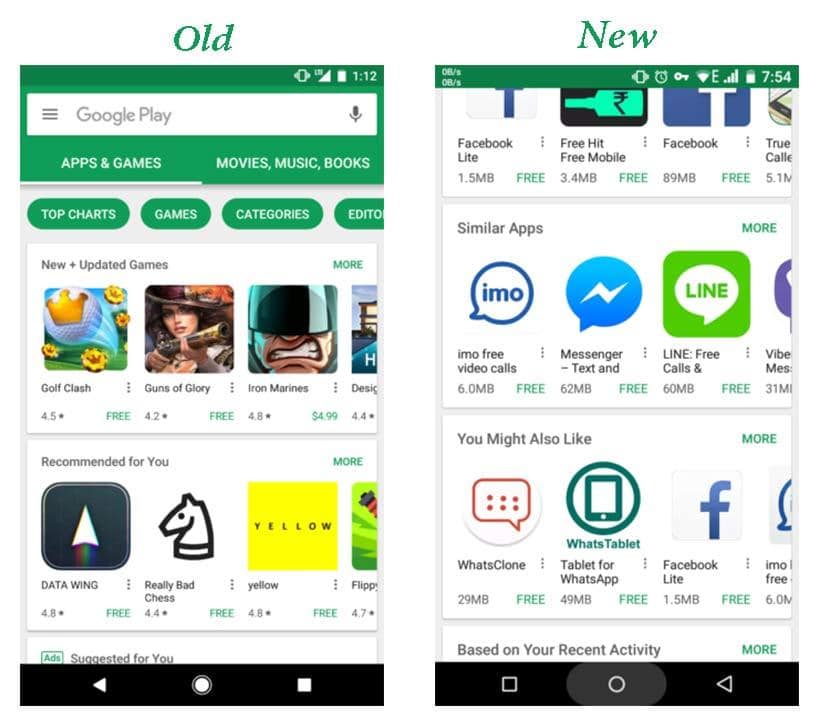 Everything depends on the region, in India people cares a lot about their Internet plan, so here most of the users first check the size of the application before downloading, so if it comes to India, then a majority of users will praise it. However, if we talk about other countries like the United States and the United Kingdom then their carriers and plans are different and users there are in the habit of checking rating first because as we mentioned above rating plays a significant role in increasing the visibility of that particular app. As always some people will love the move by Google and some won't but in my
As always some people will like the move by Google and some won't, but in my opinion, the Play Store app review UI is much better than the app size UI because now to see the relevant app we will have to open some crappy apps and then check their reviews. Which is a kind of a headache, also I do not think the app sizes nowadays matter much to people cause most of the smartphones have a really good amount of storage and a good mobile internet plan.
There is no information about when it will be coming to India, for further Google Play Store app updates stay tuned. If you want to update the Play Store app to the latest version the go here Play Store Download.