Sharp, the Japanese display maker, first pioneered the bezels less screen smart phone idea with the debut of its Sharp Aquos Crystal. The all screen bezel free phone at that time was budget offering from sharp. However, the Aquos just had a bottom chin for housing the fingerprint reader. But now Sharp will unveil its latest full screen, bezel less smartphone Sharp Aquos S2, in a product launch event in Beijing on August 8th.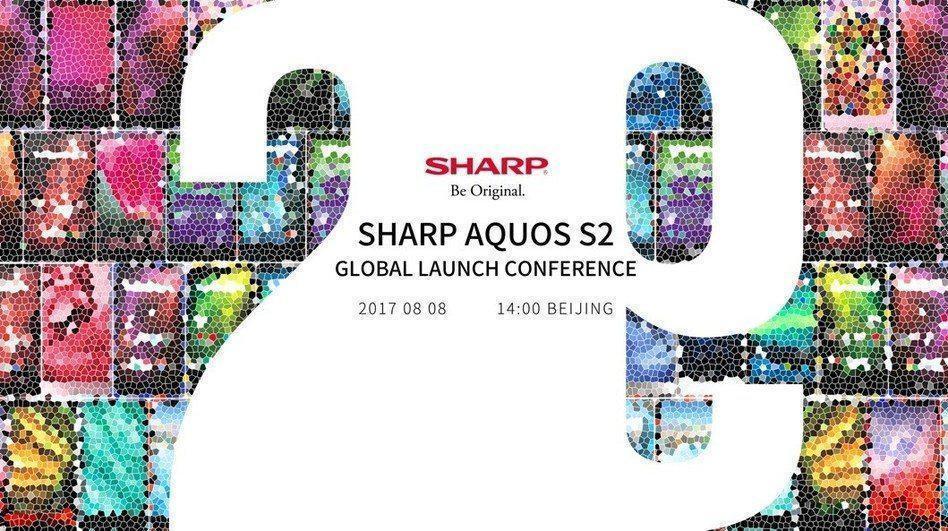 The latest SHARP AQUOS S2 implements FFD (Free Form Display) technology to poke in small holes with precision in the screen itself, for the front facing camera and the antenna receiver. As a result providing better user experiences for selfies and also great audio quality. Furthermore, the display is a 5.5-inch all screen edge-to-edge for top and bottom, thus achieving an impressive screen to body ratio of 85%.
According to Dr. Luo Zhongsheng, CEO of SHARP and InFocus Mobile "The core of the full-screen design is to break through the technology limit, achieve the double sense of holding and visual comfort, and provide the ultimate experience for users."
Moving further, the most highlighting feature of the Aquos S2 is that it will ship with a fingerprint scanner under the screen. A feature that a Chinese smartphone maker Vivo showcased recently in one of its prototypes. Moreover, this feature was also rumored to come with the mighty Galaxy Note 8 and iPhone 8, which is now busted. And isn't coming anytime soon.
The smart phone that will be officially revealed on August 8th is expected to be a limited edition series smartphone rumored to come with a 4K resolution display. In the image above we can see almost a non-existence bezel and no place for a fingerprint scanner. And finally, Dual-rear camera, that's a lot of hardware it packs.
SHARP is working to continuously explore the space of 100% bezel less display smartphones and also aims to achieve groundbreaking technologies for display protection. Pricing and specs of the device are still unavailable but, we'll keep you posted as they emerge.