Nokia 8 was a cold launch for the HMD owned legend, with Bothie being its USP, which many OEMs had already implemented and never even touched about the same. On the other hand, people looking for reliability and a solid specs sheet under $600, it's a great purchase.
But OnePlus 5 already rules in that territory, making it tough for HMD to sell the Nokia 8. And now a new listing on GFXbench points to a Nokia 9 running on Android 8.0 Oreo, which screams that the Nokia has nearly completed the development with the latest flavor of Oreo.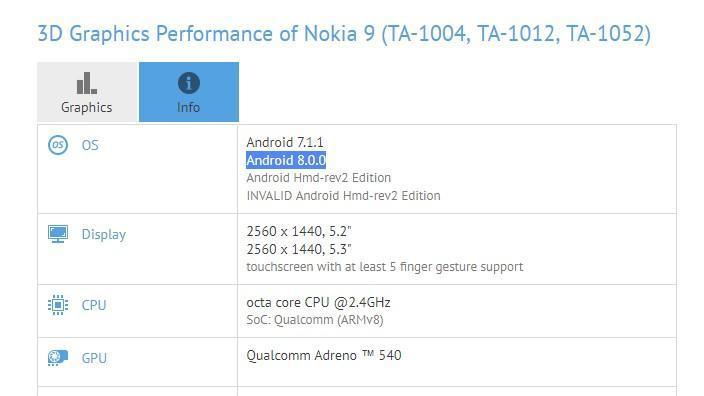 But OEMs learn as they move on after every iteration, and same will repeat in case of Nokia. And the legendary brand will come with a more trendy design as well as more and more use-full features. Speaking about the next incarnation, it will be advent with the Nokia 9 and here we some acceptable and worthy renders to talk about. On how the company could fight back to get its crown back.
This Nokia 9 renders ticks all the right boxes in case of design and aesthetics is concerned. Starting on the front which is dominated by a 5.9-inch Quad HD Super AMOLED display, which stretches from edge-to-edge, and has a slight curvature at both sides(Meanwhile, the gfx bench listing suggests a 5.2-inch and a 5.3-inch display). From the looks of it, the device looks appear's to be premium with ceramic panels held together with a titanium frame painted in the same color as the rear; which changes the tint when viewed from a distinct angle.
Speaking about the rear, it houses the same Carl-Zeiss Dual-Camera set-up, but this time around, we would like to see a Wide-Angle sensor. Along with a 4x telephoto lens, which is more of a useful thing than just a 2x gimmick. Both should be equipped with OIS, which currently only the Note 8 features.
Moreover, the headphone jack is still present in this concept render, the concept artist also mentions the front to have the facial detection feature, which will be proved today, by the launch of the iPhone X, how useful and secure it would be. So, a good chance for Nokia to investigate Apple's implementation.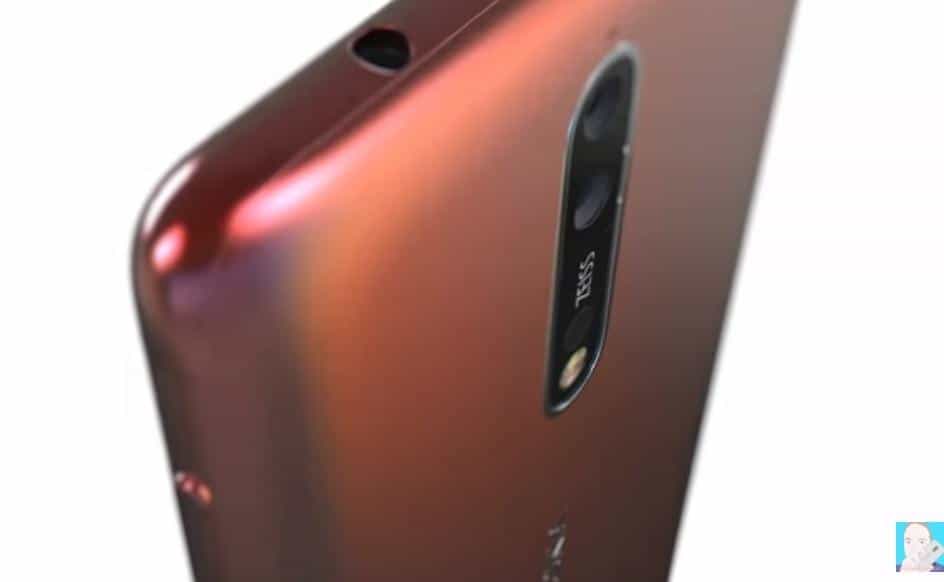 Specs would be as we know the latest Qualcomm chipset available next year, with 6GB ram, 128GB storage, and all that good stuff. Apart from this, the Price will play a vital role for this device to sell well.
And the same $600 will be a perfect match of newly upgraded specs in a better-looking shell while its predecessor may drop for $449, for HMD to make any dent on the market. Stay tuned for more as we dig more info about the upcoming Nokia flagship.