Motorola seems to be having a messed up the lineup in India currently, with Moto going the way Lenovo does i.e. launching many devices in same price bracket. If you look at 2013's Moto lineup, there were just two devices the OG Moto X and OG Moto G which were accessible to all and had an excellent performance to price ratio.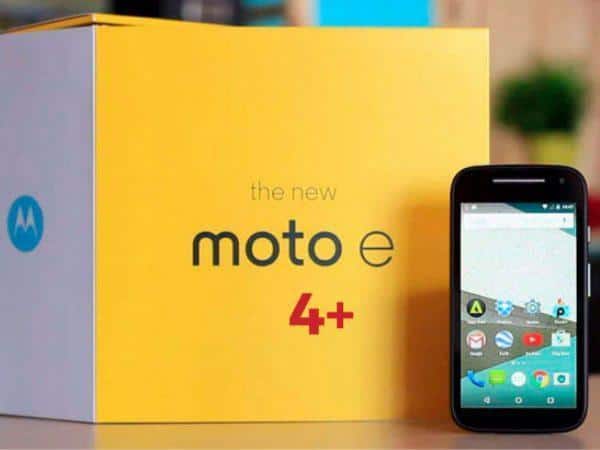 If we see today's lineup of Motorola then we will be really confused even to decide the list of which we had to go, earlier Moto had E lineup as their budget phone, G as their mid ranged, and X as their Top of the line, now we can see E just matching the G series of device just by 1000 INR difference which can make anyone think of the same, and Moto is going to launch their new device the Moto E4 Plus in India as soon as next week.
The phone has 2Gigs of RAM, 1.4 GHz of Snapdragon 425 SoC, and a 5.5″ of HD Display. Motorola recently launched a new Moto C lineup of the device with the Moto C Plus which is sporting a 5″ HD Display with 1.3Ghz of MediaTek processor.
Just yesterday we made a post about the Moto G5s & G5s Plus leaks which mentioned about the launch of the device globally soon, so we might also see the G5s and the G5s Plus launching in Indian market also soon.There are also rumors about the Moto Z2 also to be launched by the end of July globally which means that by September we might have the Moto Z2 in India.
As for the Moto X4 goes which many had been waiting for till now, the phone is delayed a bit and will take a time for the global launch too, hence we are sure that everyone has to wait for the Moto X4 from Motorola which will be launched at a later date and not with the Moto E4 Plus and Moto G5 series update.