HTC had a not so great 2017 as more than half of its engineers were bought by Google for 1.5 Billion dollars. However, the Taiwanese giant stilled claimed that it will continue to operate the similar way like before and will also focus on the AR side of things as well. The company even participated in Google's Android One program and launched the mid-range Android One HTC U11 Life.
The recently launched HTC U12 Series and HTC Desire 12 series devices will get the Android Pie update for sure.
However, the company is not anymore known for updates that it used to provide in the A9 days. However, the company did update it's new flagship to Android Oreo 8.0. The company has also largely toned down on its Sense UI keeping most part to stock, and also fewer duplicate apps are now present, which should help in getting the upgrade to Android Pie as fast as possible.
Speaking about Android P 9.0 let's take a look at what devices from HTC's arsenal are upgrading to the latest flavor of Android as well as some fresh highlights of Android Pie 9.0.
Android Pie 9.0 Features
1) Dark Mode for AMOLED screens
2) New updates to the Messaging and Notifications
3) Notch Support or Cut-out support is now available
4) Performance enhancements for Kotlin based apps
5) Enhanced Auto-fill with machine learning
6) Strict permissions for apps as well as apps that are idle
7) Support for Multiple Camera API (Dual, triple camera support now available)
8) The Screen Shot capability now available in the Power-Off menu and New icons for the Settings menu
9) New HEIF Image compression and improved Video Codecs for HDR VP9 Video profile 2
10) Neural network API implementation is now also supported for AI assistants and apps that use machine learning
List of HTC devices to get Android P 9.0 Update
HTC U11
HTC U11 Life (Android One)
HTC U Ultra
HTC U12
HTC U12 Life
HTC U12 Plus
HTC Desire 12
HTC Desire 12 Plus
HTC U11 Eyes
These are the latest flagships which yet have 1 year or so remaining to complete their standard 2-year update cycle and hence are eligible for the Android Pie 9.0 update. However, HTC is decently quick enough when it comes to updates for its flagship phones, even though the company is the among the last ones to announce update details about the new Android OS from Google.
HTC U12, U12 Life and U12 Plus Android Pie Update
HTC's latest flagship smartphone series the U12 line of smartphones will be the first HTC devices to get the Android ( Pie update. The devices will be getting the update in Q4 2018.
HTC U11, U11 Plus Android Pie 9.0 update
Speaking about the New OS, that's Android Pie 9.0; it won't show up on your HTC U11 Plus, or on HTC U11 until Q4 2018.
HTC U Ultra Android Pie 9.0 Update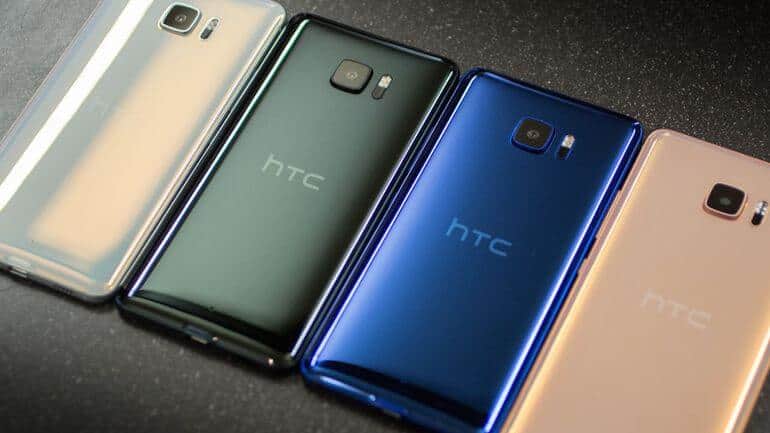 The HTC U Ultra is another high-end phone from U series line-up. However, it doesn't have the same flagship status similar to the HTC U11/U11 Plus. So, the Android Pie 9.0 for the U Ultra shall arrive in late Q4 2018 or the best HTC can do for the U Ultra is provide it by the end of Q1 2019. However, even though the device is eligible as per the standard 2-year cycle claims, it still all comes down to the final word from HTC whether they want to update this device or not. So, don't get your hopes too high.
HTC U Life Android One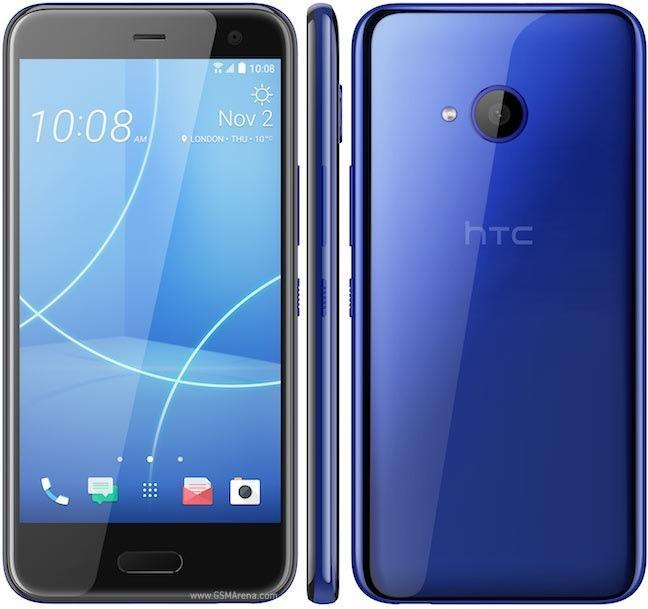 This device belongs to the Android One family, which offers stock Android experience and with that said, the HTC U Life will get the Android Pie 9.0 as well as whatever comes after that. Currently, the Moto X4 which is also an Android One device in the similar segment as the HTC U Life. That device is receiving the Android 8.1 update. Thus, the HTC U Life will follow the same path and will be among the first HTC device to be upgraded with the latest flavor of Android 9.0.
HTC Desire 12 and Desire 12 Plus Android Pie Update
The latest HTC desire 12 series were announced in the month of March earlier this year, the Desire 12 series devices comes with somewhat low-end specifications but were launched with Android Oreo 8.0 out of the box. Both the Desire 12 and the Desire 12 Plus smartphones will be getting the Android Pie 9.0 Update but we won't be surprised if the update is delayed.
These devices will not be the first choice for the update when the company starts rolling out the Android 9 update. For these two devices, we can expect an update around Q2 2019.
A very few HTC devices will be getting the Android Pie update, and there are a lot of popular HTC devices which will be missing out on the Google's biggest update yet. You'll be surprised to find a few names in the list below.
List of HTC devices not getting the Android Pie 9.0 update
HTC U Play
HTC Bolt (Sprint Exclusive phone)
HTC 10
HTC 10 Evo
HTC 10 Lifestyle
HTC Desire 10 Pro
HTC Desire 10 Lifestyle
HTC Desire 628
HTC Desire 830
HTC Desire 828
HTC Desire 825
HTC Desire 728
HTC Desire 630
HTC Desire 530
HTC Desire 625
HTC One X9
HTC One M9s
HTC One E9s
HTC A9
HTC Butterfly 3
HTC Desire 626
HTC Desire 520
HTC Desire 526
HTC Desire 626s
HTC One S9
HTC Desire 10 Compact
HTC One X10
Hence, all the phones belonging to the HTC Desire line-up are not eligible for Android Pie, and none of them are even getting the Android Oreo 8.0 update either. Even the high-end HTC Bolt has not seen Android Oreo yet, and will most likely also miss the Android Pie 9.0 update as well.
HTC is not well known in the budget market and neither in the upper-mid range segment also. And on top of that most of its workforce is now on either Google or working on the HTC Vive VR side of things.