Before fixing the Snapchat 'tap to load' error, let's look into what is Snapchat. Snapchat is one of the most loved apps these days. We all love the app's unique features, as it allows us to connect with friends and family in a fun and exciting way. The app is a sensation amongst the young generation, and millions of users use it daily. Some of its most impressive and modern features include sharing your daily lives through pictures with friends, editing the pictures with fun stickers and other editing tools, chatting with your friends without the chats getting stored, staying updated with what is happening with your friends, and people you love to follow.
However, despite all such unique features, there is an error that generally pops up for many people. How many times have you noticed that you click a person's snap to see what they are up to, but what you see is only a load screen? The snap seems to be loading, but the tap to load screen stays for a long time, and eventually, you have to download the snap manually, which is very annoying when you are checking a lot of snaps. But what exactly is this issue, why does it pop up, and what are the developers doing about it? There are many questions, so let us answer how to fix the tap-to-load problem in Snapchat.
Why does the Snapchat 'Tap to Load' error happen? The tap-to-load problem in Snapchat is pretty annoying, but you are not alone that facing it. But why does it even happen?
Snapchat has a default functionality, which allows it to auto-download the snaps on your device as soon as any of your friends upload them. This will enable you to click on the snap, and it will be ready to view. But the Snapchat tap to load error does not allow the snap to be downloaded automatically, and you have to click on the load button to download it manually.
The issue is faced by almost all the users across various platforms such as Windows and Android and can be caused by various reasons.
Reasons for Snapchat Tap to Load Glitch
Some of the common reasons Snapchat shows the tap to load error include network issues, app loading problems, cache issues, and settings issues on your device. There is not a clear way to assess exactly which problem is causing the tap to load error on Snapchat for you. However, there are various methods to fix the Snapchat Tap to Load issue. You can try the methods listed below to analyze the issue and resolve the tap-to-load error in Snapchat.
Also, read: Best Vidmate Alternatives (APK Download)[Android and Windows]
Methods to Resolve Snapchat 'Tap to Load' Problem
There are various methods to fix the Snapchat error of tap to load. Whenever you are not able to automatically download the snaps, you can try either of these methods –
Method 1- Reboot your Phone
The Snapchat app often doesn't load correctly, and it results in the tap to load error. When you switch off your phone and boot it up again, the Snapchat app reloads, and many times it resolves the issue. This is the essential step and takes just a couple of minutes. It would be best if you always tried this first.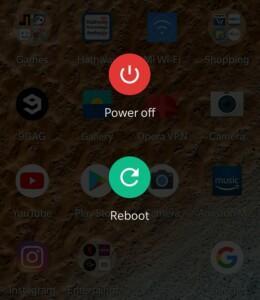 Method 2- Turn Off Snapchat Optimization
The Optimization feature on most devices allows you to put the selected apps to sleep so that they do not take much data or eat into your battery while releasing space for the OS to perform at its best. If you have turned on Optimization for Snapchat, this could be why it shows the tap-to-load problem. To resolve this, go to Setting -> Apps -> Snapchat -> Battery Optimization and then select "Don't Optimize". In many devices, this step usually fixes tap to load error.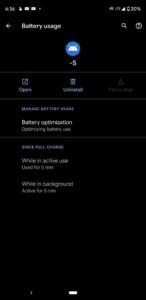 Method 3 – Turn Off Data Saver
This is another common mistake that users generally make that causes the Snapchat Tap to Load error. The Data Saver function comes inbuilt into devices and can be turned on to save data when you don't have enough of it or when you want to save battery. But turning it on often restricts the data used by various apps. If you have turned Data Saver on, your Snapchat tap to load error might result. To load content automatically in Snapchat again, you can turn off this feature by Setting -> Connection ->Data Saver and then selecting off.
Besides, if you are an Android user, you get an additional feature to turn the Data Saver on, but allow any app you want to have unrestricted access to data. So if you are running low on data or battery but still want Snapchat to download snaps automatically. You can Turn Data Saver on, and then go to Settings -> Apps -> Snapchat -> Mobile Data and then select "Allow app with Data Saver on."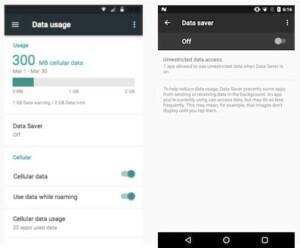 Method 4 – Turn off the Battery Saver Mode
If you have turned on the Battery Saver mode, then the chances are that you will face the Snapchat tap to load a glitch in Snapchat. This is because data access is restricted for apps in this mode to save battery and to make it last as long as possible. To fix the tap-to-load error, you need to turn the Battery Saver mode off. To turn this off, you need to go to Setting -> Battery -> Power Mode or Battery Saver Mode and then turn it off.
Method 5 – Clear App Cache
To ensure that Snapchat runs without any issues, it is always advised to clear the unnecessary junk by clearing the cache. It cleans the app and can fic the tap to load error as well. To clear the cache, you need to go to Settings -> Apps -> Snapchat -> Storage and then tap on the clear cache option.
You can also clear the cache from within the app by going to Settings -> Account Actions -> Clear Cache. The following screen will show up –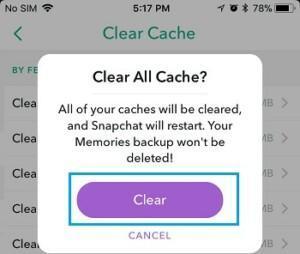 Click on clear, and all the cache will be removed. Start the app again after the cache is cleared, and then the tap to load error might get fixed.
The tap to load problem on Snapchat is very annoying, but we are sure that you can fix the Snapchat tap-to-load glitch by following the methods mentioned above. Meanwhile, you are here, do give a read on our thoughts about Snapchat or Snapcheat.