A few weeks back Xiaomi has launched it's latest Xiaomi Redmi 5 and Redmi 5 Plus smartphones, and now a new piece of information is coming from an insider. According to some figures, Xiaomi will soon launch these two anticipated devices globally.
In case you forget the features of the devices then there is nothing to bother as this article is dedicated to these 2 devices and will include all need to know details about them.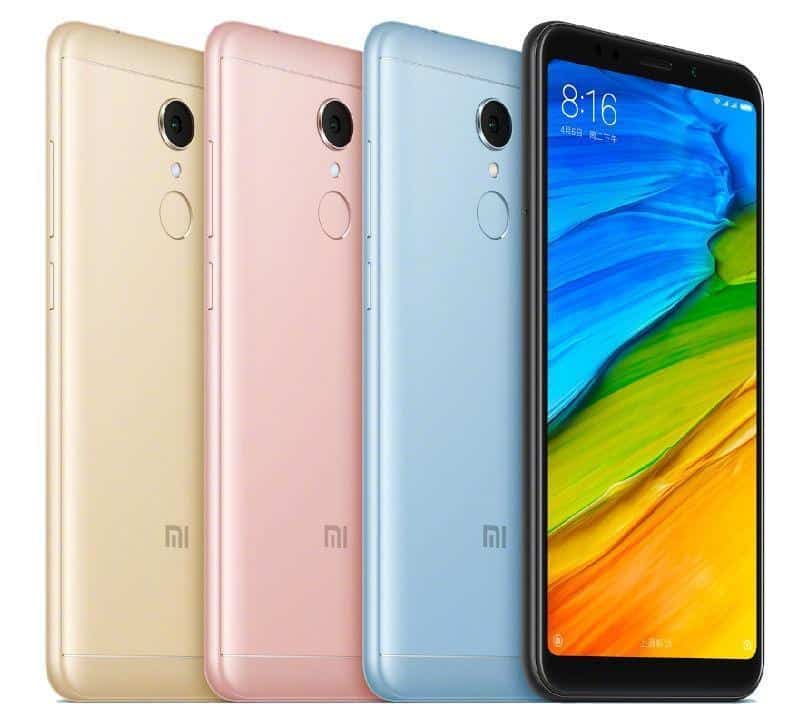 A person named as Roland Quandt on Twitter revealed that Xiaomi Redmi 5-series devices would be made available globally from the second half of the February. The 2 devices are already available in the Chinese market and supports network LTE bands including 1, 3, 5, 7, 34, 38, 39, 40, 41, but the 20 is missing which means without it the device would not be able to work in Europe region and the latest information from Roland Quandt suggests that Xiaomi will be fixing this issue soon which means the device will be made available in European market as well.
Recently some Moto phones were leaked, and as per the reports, Motorola is all ready to unveil its Moto G6-series devices in the forthcoming MWC 2018 which means at the end of the day both firms will going to face tough competition from each other.
For specifications, both devices sport an 18:9 ratio Display although the resolution varies. Redmi 5 Plus comes powered by a Qualcomm Snapdragon 625 processor while Redmi 5 houses a Qualcomm Snapdragon 450 chip. There is no Dual Camera setup on either of these devices. The price of Redmi 5 starts at $120(roughly around 7,600 INR) while the price for Redmi 5 Plus starts at $150(approximately 9,600 INR).