Vivo is a big player in the Indian smartphone industry. The company has a good spot in offline sales. Recently, the company has shifted its focus on online stores exclusive devices as well. Mostly selling smartphones online saves a lot of costs, which can be used to improve the product. Vivo recently launched Vivo Z1 Pro, India's first smartphones powered with Qualcomm Snapdragon 712. The device has distinctive aesthetics, punch hole full view display, triple camera, and superb battery with Vooc 3.0 quick charge all for only 15K INR. Vivo also introduced its subbrand iQOO to selected markets for delivering flagship-grade performance at less cost. Though in global markets, Vivo isn't a big player, but it still is quite popular.
Vivo usually takes a little time to launch any smartphones with latest android version and the story of pushing updates is not so different as well. The company doesn't have the best track record for pushing the updates. Android Q is in the third stage of beta testing, and Vivo is still pushing Android Pie to some of its devices. This could be because Vivo has a huge lineup of smartphones, and they use their own User Interface FunTouch OS on top of Android. So it might require some extra time to configure and put their skin on top of the specific Android version for a particular device. Well, since there are a lot of Vivo users around the world, we thought that we should let you know which Vivo phones are going to get android Q update and which ones won't going to get it.
Android Q will probably launch in August, and a lot of people are keen to use it on their phones. How is it going to be better, what changes it is going to bring to the current Android version? Let's take a sneak peek at the new features of the upcoming Android version.
Android Q: What's new?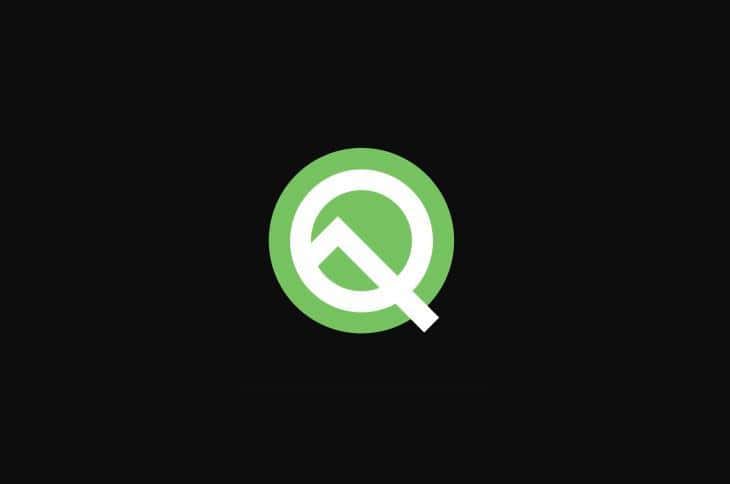 So there are plenty of new features coming to the next Android update, but before mentioning them, there is a moment of sigh for many Android and NFC enthusiasts out there like me and me. The upcoming update will drop the support of Android Beam. For those who don't know, Android Beam is an android feature through which you can keep two smartphones close to each other and with a little contact you can connect and can transfer data with a wireless beam which works through NFC (Near Field Connection). Android Q will not have the Android Beam support by default. Even though there is barely any practical use of this one, I love this feature.
Android Q will close most of the privacy loopholes of the Operating System. A report from the International Computer Science Institute found that over 1,300 apps on the US Google Play Store routinely collect and leak personal data from users even if explicitly denied by relevant permissions in settings. The apps can use data like IMEI number and location through MAC Address and Images Metadata, and the coming Android Q update will close almost all the loopholes for such data privacy issues.
Android Q will be supporting complete foldable phones UI. Foldable phones are the future, even Google admits! So Android Q will have native support for a better and intuitive user interface for the coming foldable phones.
Android Q will have native support of multitasking. Google has named it 'Bubbles.' Similar to multiwindow processes, the bubbles will do the multi-tasking job at a single screen for you.
Android Q will enable the system-wide Dark Mode. It will allow users to use dark mode everywhere in the whole system.
Android Q will introduce the new project Mainline. The project Mainline will allow users to receive security updates for the system in the background. This will help to keep the phone's security definitions updated uninterruptedly to stay protected from different kinds of malware and adware.
Android Q will be perfectly optimized to get the best out of 5G connectivity.
Live Caption is a real thing in Android Q. The Android Q will allow users to put captions to their audio and video media in real-time without any mandatory requirement of active internet connectivity.
Project Euphoria will improve android's verbal speech recognition and performance.
New Developer Tools for Apps, System Settings, Connectivity, Media, Device Health, and more.
Android Q will now have more and improved permissions to protect the privacy and data of the users.
Android Q will now also have Face ID style authentication for login and in-app purchases along with conventional passwords and biometrics such as fingerprint scanners.
The new Android will have the modern gesture controls only, this time no back button.
These are the major changes of the new Android Q an average user will notice in their day to day life usage.
Like some other custom skin using OEMs, Vivo claims that their phones will give better android experience because of their FunTouch OS skin. Well, it completely depends on the preference of users but let's take a look at the devices that will be getting the Vivo Android Q update.
List of Vivo smartphones getting Android Q Update
Vivo NEX S
Vivo X27
Vivo NEX A
Vivo Z1 Pro
These are the officially confirmed devices of the Vivo which will get the upcoming Android Q update. Among them, a couple of devices are in the android Q beta program too. Vivo will also work on their custom UI to get the best out of the latest Android. Vivo may take time, but these devices are confirmed to get the Android Q update, and they're going to be the prior devices to receive the update. While the company has a huge lineup of products, we don't believe the OEM will only push the update to these handfuls of devices so we have created another list which may receive the Android Q update later in future.
List of Vivo devices which may get Android Q Update
Vivo S1 Pro
Vivo NEX Dual Display
Vivo iQOO
Vivo iQOO Neo
Vivo Z3
Vivo Z3X
All these devices aren't specifically too old to get incompatible. These are the company's recent and the most capable releases, these phones are powerful enough to support the coming android version and can receive this incremental update. Though it depends on the company's will. But I think these devices deserve the new update.
List of Vivo devices which will not get Android Q Update
Vivo V9 Youth
Vivo X23
Vivo V9
Vivo Y83 Pro
Vivo Y97
Vivo V11i
Vivo V11
Vivo X20 Plus
Vivo Y69
Vivo X20
Vivo Y53
Vivo V5 Plus
Vivo V5 S
Vivo X9s Plus
These phones are either old or are not powerful enough to handle the update. Some of these devices are still on Android Oreo, and some are getting Android Pie now, so we don't hope that any of these devices are capable enough and is going to receive the upcoming Android Q update. Though we would be delighted if the company decides to push the update to as many devices as possible, for now, this is the reality. The list will be updated according to the future announcements of the Vivo so stay tuned and Vivo users, Bookmark this post.
If you are a Vivo user, then let us know what do you feel and which list your device is falling in. Also, let us know which brand's list you want to see next.