In 2017 we have witnessed a lot of changes in the technology, specifically in the smartphone category. In this year we have seen devices with Face recognition, Bezel-less displays, Dual-Cameras and more. All brands have contributed a reputable share in this advancement, but one brand which hasn't performed as per the expectations is Sony.
Sony has hardly introduced any new tech in their smartphones this year, but we are not here to defame the brand. Recently some new leaks and rumors came up which includes some exclusive information about their upcoming smartphones. So without any further ado, let's give these leaks a look.
Recently some images of the Sony's smartphones were leaked and in these pictures devices with a bezel-less screen are appearing, we know that they are not the final images but are software made renders as per the rumors and expectations.
There is no bezel-less handset from the house of Sony which creates more possibility for the brand to launch a bezel-less device. Recently leaked images are showing the front and rear of the two devices, and out of them, one has a Glass design while the other has a Metallic design.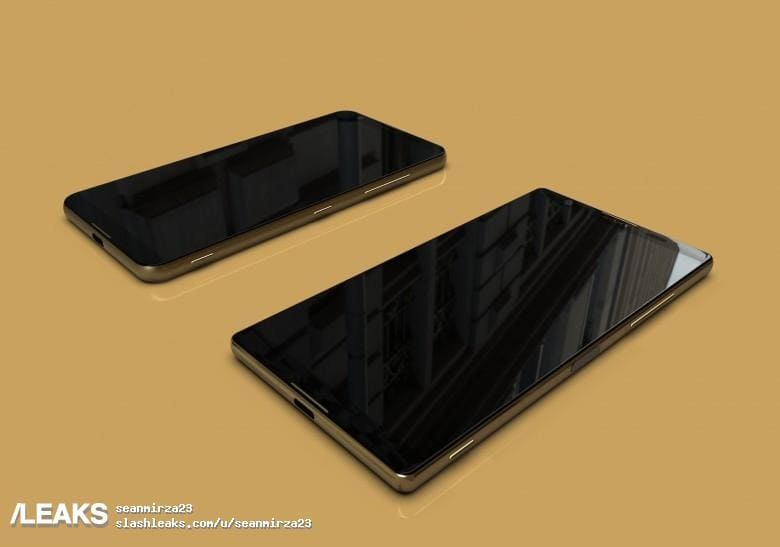 For Camera, both devices will boast a Dual-Camera setup in the rear and a single camera in the front. As per rumors, these smartphones will come powered by the latest Qualcomm Snapdragon 845 Chip that also offers an NPU. These devices will be available in 6GB RAM variants, and as always Sony will give them Waterproofing treatment for protection.
In the images, two attention-grabbing devices can be seen with a massive 5.7(inch) 4K Triluminos Display with 18:9 ratio. They will also come with features like Face Scanner as nowadays it is becoming a standard for the Flagships, revelation date is not yet revealed, but they might be launched sometime in 2018.