This year as we have seen the dual camera Trend, another trend the mobile Industries is following is the bezel less display, thus shrinking them down and the users are getting a much larger screen real-estate to play.
And there were many first in this bezel less segment from the likes of sharp and Xiaomi, but none of them were true flagship phones.  But now with the industry top dogs like iPhone 8 is also following the bezel-less path.
While Samsung has its take which it calls the Infinity-display but now an application submitted by the South-Korean giant for a patent showcases Samsung vision for all screen bezel less display along with the top front cut out a notch. The application for it was also green signaled by KIPRIS. Who possess expertise in cutting away the display on the front. And inserting various sensors into it or whatever the OEM likes to stuff-in if it's feasible.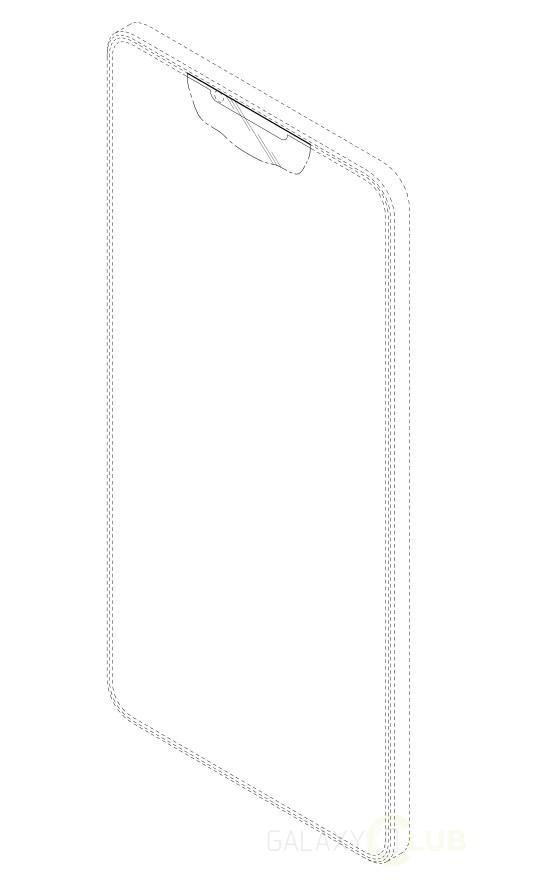 Also, we already know that Samsung wants to copy stuff from other OEMs. And the company doesn't shy in doing so. Meanwhile, if you remember who started the first screen cut out thing? We think you guessed it wrong. It's not the iPhone 8 with the bezel-less cut out on the front top, but it was the Essential phone by Andy Rubin!
Moreover, there is nothing wrong in copying and making it better for the consumer market but still its just a reminder. Moving ahead the patent was filed back in May of 2016 before Samsung Galaxy S8 could even launch. And now the Galaxy Note 8 which was just recently unveiled; also didn't feature the cut out bezel-less display, This apparently means that Samsung is still working on it, and we could see such designs in the future Galaxy S9.
Motorola also has a patent with a self-repairing display, but it isn't out yet; instead, the company has introduced us with its Shattershield tech. So, it's not necessary that the manufacturer's file patents will necessarily be implemented in their upcoming designs.