Several users of the OneUI based on Android 9.0 Pie have reported that they have been able to use the Good Lock Service offered by Samsung on their phones. The first version of Good Lock was released in 2016 with Android Marshmallow on board and then last year for the Android 8.1 Oreo, and now Samsung has finally released it for the latest Android 9.0 Pie. For those who are wondering what is Good Lock lets talk about it in detail.
What is Good Lock? What are its Features?
Good Lock is an android app developed by Samsung particularly for their Samsung phones which allows the users to customize their phones in various without rooting or enabling permissions via ADB, this is great isn't it? Good Lock offers some great customization features such as LockStar which allows users to customize their lock screen in various ways such as changing the swipe direction to unlock and more.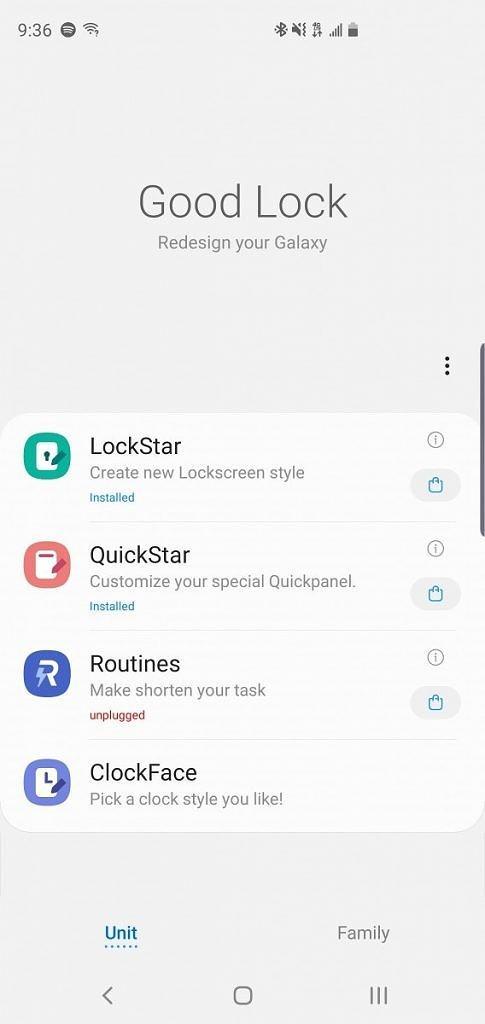 Also, QuickStar option allows users to customize their Notification Panel and Quick Icons by changing the Accent Color, Theme, changing the position of the clock and much more. Users can also edit and customize their recent panel by using the Task Changer Option in which it gives the users to change the style of the recent screen, design and more. Its a must have one for Samsung Users.
What's New in OneUI Pie Update of Good Lock 2019:
There isn't anything new with the OneUI Pie update; it just brings the support of the older module of Good Lock to Android 9.0 Pie. While this is a piece of great news for Android Pie based Samsung smartphone Users, many users aren't aware of such options. It just brings the old QuickStar, NavStar, Task Changer and much more options available to OneUI Pie.
List of Supported Devices:
Samsung Galaxy S10 and S10+
Galaxy Note 9
Samsung Galaxy S9 and S9+
Galaxy Note 8
Galaxy S8 and S8 Plus
Note: This list has been updated at the time of writing this article.
The app is available in the Samsung Galaxy Store, You can also download the Good Lock APK file from APK Mirror. Good Lock links you to individual modules for each of its features, so you'll have to sideload those as well (ClockFace, LockStar, TaskChanger, Routines).