Undoubtedly, the Redmi Note 5 Pro got well received by the consumers. After the budget flagship, Xiaomi launched their Redmi 6 Pro for another budget segment takeover. However, the Redmi 6 Pro is still not available in India. It is available in Chinese markets only. Like all other smartphones, this flagship from Xiaomi comes with a notch on display too.
Redmi 6 Pro Specifications
The Xiaomi's latest flagship comes with a 5.84-inches of Full HD+ display with a 19:9 aspect ratio. We get to see the Snapdragon 625 which is perfect for these smartphones as it comes with a 14nm architecture. Furthermore, we get to look at a 4GB of RAM and 64GB of internal storage.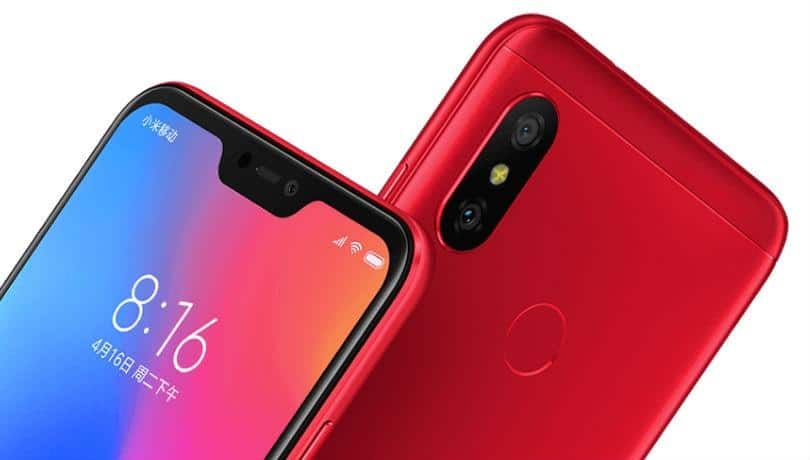 Also, we get to see a set of dual cameras on the back. These comprise a 12MP and a 5MP sensor. The front camera, on the other hand, is a 5MP one which is surprising in the game of selfies where everyone stands out with a selfie camera. To get a full bezel-less display, they tend to move the fingerprint sensor to the back like their other devices. It runs on Android 8.0 with MIUI 10 on top of it. Other than that, it houses a 4,000 mAh battery to run for many days efficiently.
Redmi 6 Pro Stock Wallpapers
Being the latest offering from Xiaomi, it doesn't mean that it does not come with stock wallpapers. These wallpapers are exclusive to the device. It doesn't say that you can't get them on your phone, though.
The wallpapers are well-designed to go with the Redmi 6 Pro and the MIUI 10 as well. Anyways, these look more like the wallpapers from HTC devices. The abstract design is just more like the same on those. As per the wallpapers, these come at a resolution of 1080 x 2160, quite perfect for any device even with an extended notch display.
Looking at the wallpapers preview above, you might want to give it a try for sure. For the same reason, we are bringing all these Redmi 6 Pro Wallpapers, 18 in total at their best quality available.
Downloads