Google first new year's Play Store update is currently rolling out now, and you should receive the pop-up for this latest shortly. The latest version of the Google Play Store is now 8.6.22. And like always all the new changes are made under the hood, and there aren't any new changes been made to the user interface or a new feature has been spotted yet.
Moreover, you can expect a teardown of this update pretty soon, if we find any, we will keep you posted if anything new occurs. Meanwhile, you must Download this latest update on your device by the link given below and if you spot anything new, just comment on your discovery of the Google Play Store.
As per the norm, these updates roll out in phases covers one region at a time and do not pop-up everywhere around the globe at once, so be patient for the update notification. Or else you can just side-load the APK file, from the link given below. However, there might be some new changes, but it could be that Google has already baked it inside, but just a server-side toggle is required to enable them.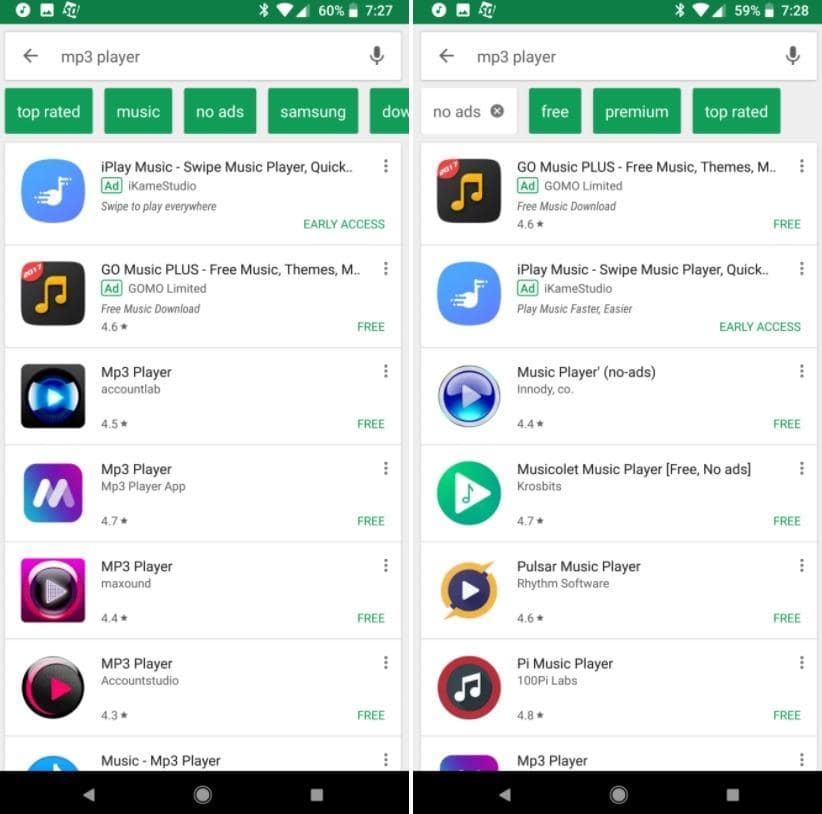 Like how suddenly the Google Play Store in the India region started showing app sizes next to the listed App's icons. The latest feature spotted earlier, on the Play Store was the ability filter FREE, that contains ads vs. Premium apps. Similarly, some changes could be based region wise and might take some time to roll out elsewhere, around the globe.